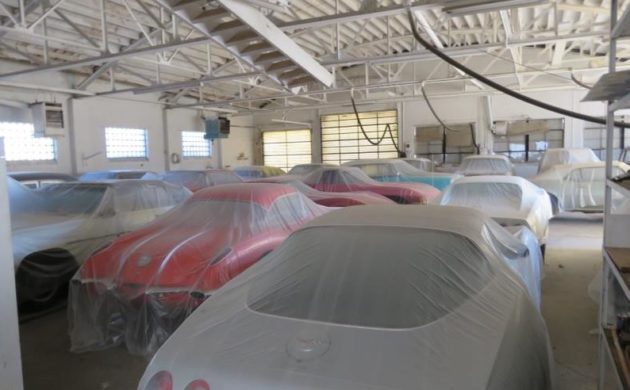 As barns go, this one beats most. The late entrepreneur and collector Bob Regehr took good care of his collection, and the breadth and depth of his tastes have automotive enthusiasts drooling far and near as the collection's auction approaches. Over 140 vehicles and other items go to auction online and at the Kansas State Fairgrounds in Hutchinson, Kansas on Saturday October 24, 2020. For more pictures and a list of lots, check out the listing here at VanderbrinkAuctions.com.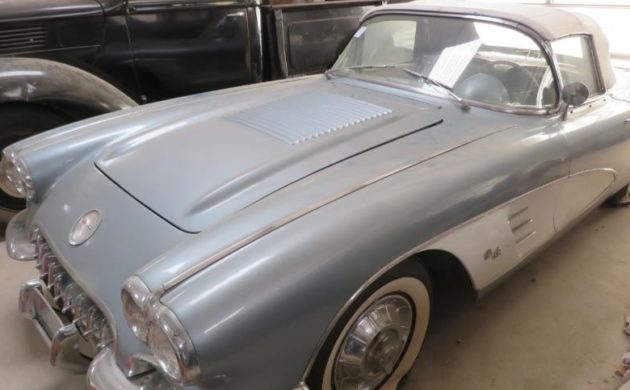 Corvette fans will find at least eight to choose from, including this and other first-generation C1s, a number of C2s, and a Silver Anniversary L-82 C3.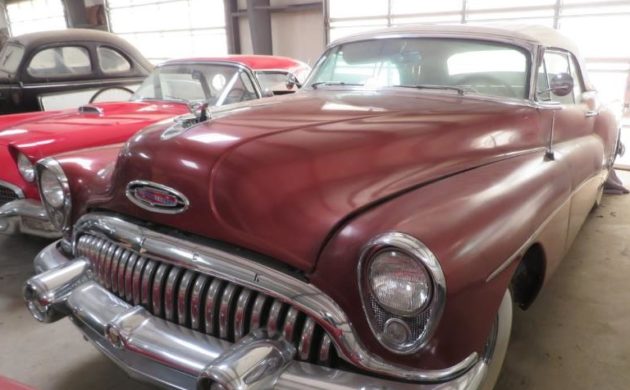 My late father would have loved this:  a 1953 Buick Skylark convertible. It's hard to see from this angle, but the Skylark shared only its hood and trunk lid with other '53 Buicks. The Skylark is a show-car for the street. With fewer than 1700 made, each remaining example is a prized American treasure. This one features the same color scheme as my Dad's '53 Roadmaster Riviera! The 1953 Buick is unique; through 1952 Buick ran a straight-eight cylinder engine as its top offering. Only the 1953 Buicks, including this Skylark, paired the first-year 322 cid V8 with the last year of this outgoing body style.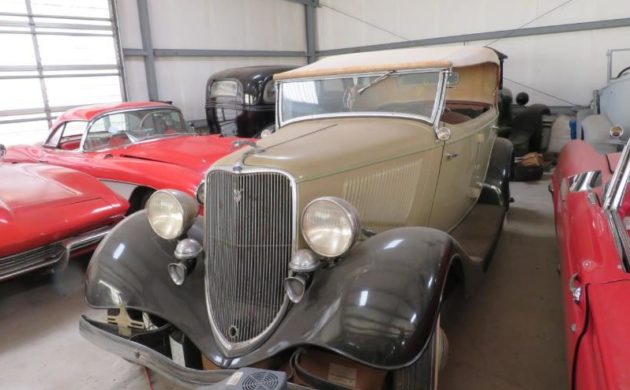 About three dozen 1930s Fords represent a host of body styles, featuring a number of handsome Phaetons like this V8 model. I remember seeing a display of a '35 Ford and a '30s Ford Tri-Motor airplane at the San Diego Air & Space Museum years ago, touting Ford engineering and design on the ground and in the air. What a beautiful car!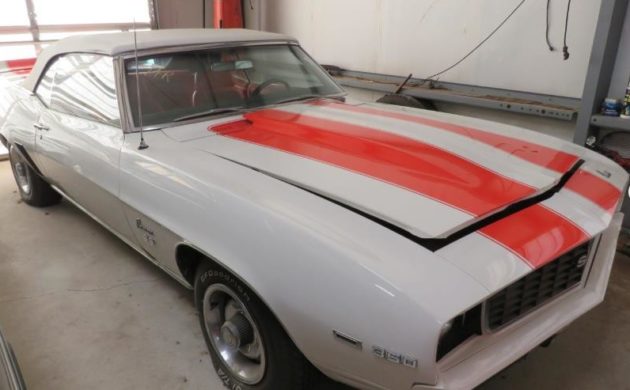 This 1969 Chevrolet Camaro SS convertible pace car would look great in any collection. Drop the top and perch a Dairy Princess on the boot and you're parade-ready!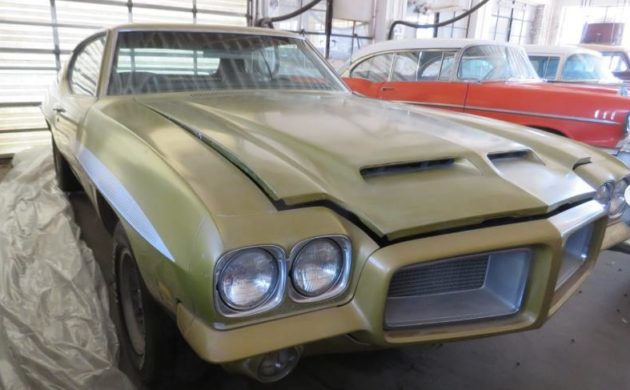 The newest of five Pontiacs, this GTO coupe shows off the stylish pre-giant-bumper front design.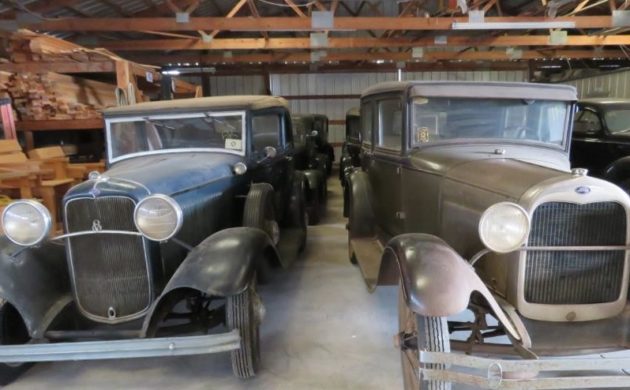 Another flock of Fords awaits re-homing. Thunderbird fans will enjoy the 1957 E-code Thunderbird, an "E-Bird" featuring dual quad carburetors from the days when The T-bird was Ford's answer to the Corvette. The auction also includes at least one Ferrari, motorcycles, and more! Which is your favorite?
Have something to sell? List it here on Barn Finds!