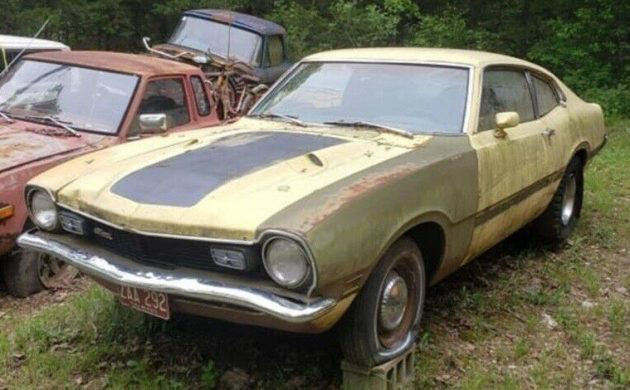 One of many overlooked vehicles from the 1970s is the Ford Maverick. Of course, the regular models weren't much to sneeze at, but the Grabber, Sprint, and Stallion package cars stood apart from the rest back then, and still do today. We present to you today a Grabber that has seen better days, but you can check it out here on eBay in Edgemont, Arkansas and keep reading to see more about it! (Special thanks to our very own Russ Dixon for the tip!)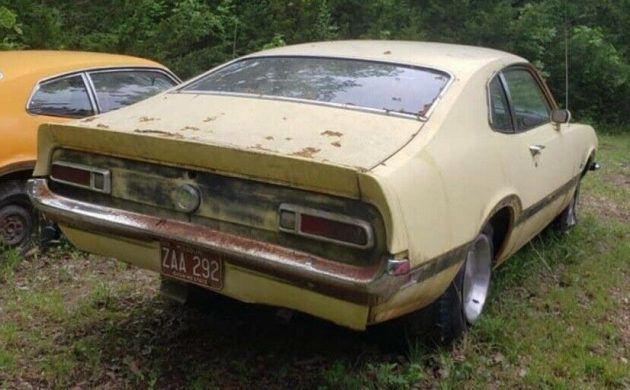 We can skip the history of Ford, and go right to 1969, when the Maverick was first unveiled to the public as a 1970 model. Ford allegedly intended them to be affordable small cars, competing with the massive influx of import compacts, and they ended up outselling Mustangs that first year (579,000 vs 200,000 'Stangs) Early cars had creative paint colors like "Anti-Establish Mint", "Hulla Blue", "Original Cinnamon", "Freudian Gilt", and "Thanks Vermillion" but more traditional color names followed later. Ford offered four engines, three of which were inline-six and one being a 302 V8, and in the end, approximately 2.1 million units were produced for the North American market.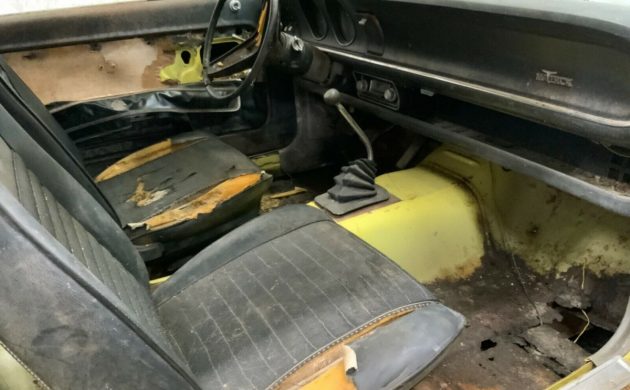 The example we see here needs some of everything to get back in fighting shape – however the seller tells us that its 200-ci 6-cylinder does run. We're told that it has the three-speed manual gearbox, but no word on driveability or true mileage. The pictures give us a general idea of what's going on with the car, and the interior picture shows some "weight reduction" in the floorpan. It's dirty and looks nasty, but thankfully the seller doesn't try to hide that fact.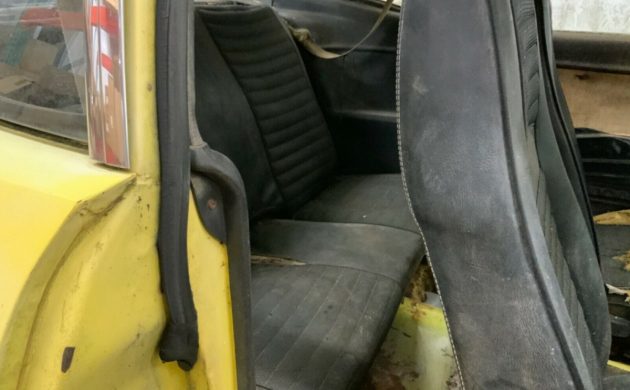 All that aside, we have to consider the question: Is it worth fixing? In my opinion: I don't honestly know. I would have to see more of it to say one way or another, however it would be a daunting task. Is it better for parts? Again, I don't really know. I'm having a hard time justifying the idea, but then I have no personal connection nor affinity for Mavericks. Some people don't care what the "market" says as a dollar value, they fix up a car as a labor of love – and that's okay in my book.
That's my take on it, what do you think? Yes? No? Parts? Racecar? Let us know in the comments!