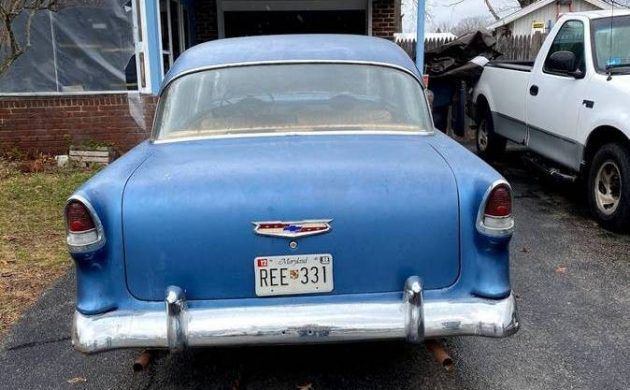 1955 was the year it all began for future collectors when Chevrolet redid their full-size cars. These next three model years would prove iconic some years later. That would also be the first year for a V8 in a Chevy since 1917! The 210 model, like the seller's car, was sandwiched in between the 150 series and the Bel Air and was quite popular. It's been in storage for the past 30 years, freed and made running again – although more work remains to be done. You could check it out in Warwick, Rhode Island, and its available here on craigslist for $15,000. Thanks for the tip, Ikey Heyman!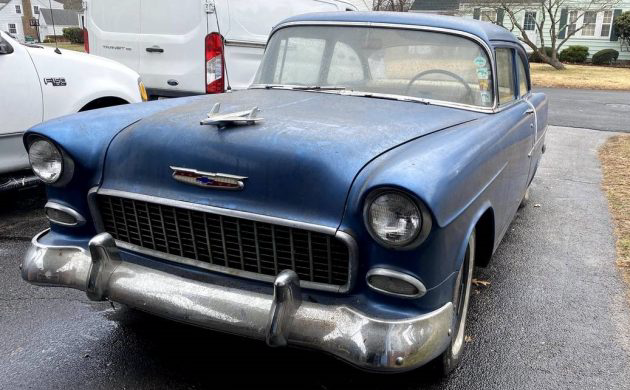 The 1955 model year saw two changes: the introduction of a new chassis, and the V8 engine mentioned above. It was a small-block 265 cubic inch motor that would spawn other iterations in the years to come. It was available in both the Bel Air and the 210, the midrange model whose designation would be used through 1957. The name came from simply shortening the production series number (2100) to capitalize on the then-current practice of using numerical names for cars. The 210 two-door sedan, like this one, saw production of 250,000 units out of Chevy's overall total of 1.8 million.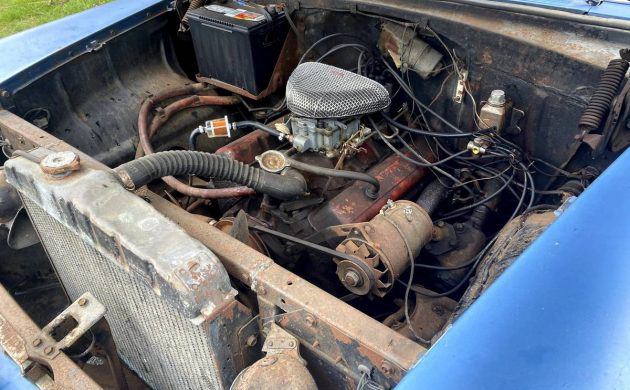 Body-wise, this 1955 210 looks no worse for having been in storage since around 1990. While the paint has faded and there is a bit of rust in the trunk deck, it looks good overall. The seller tells us that it has been coaxed back into running, but the brakes will need work. So, it's not totally roadworthy at this stage. We don't know if the engine is original, but if it's the 265, we don't know if it was the two or four-barrel carbureted version. The former would have been good for 162 hp, the latter 180. The car is said to have an automatic transmission, so that would have to be the 2-speed Powerglide, again if original.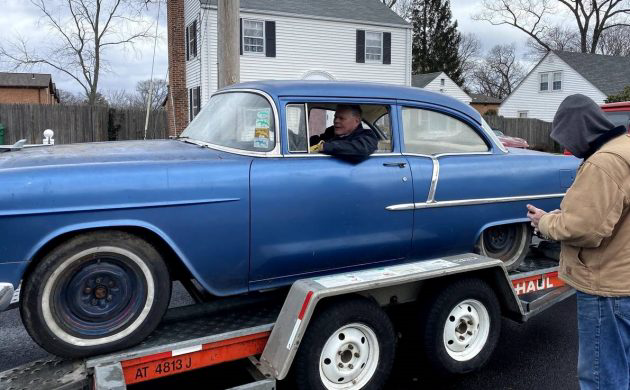 The odometer is said to read 1,000 miles, so we're guessing that's 101,000. We wish knew more about the condition of the interior, but the seller doesn't mention it and there are no pictures of that area of the car. In fair condition (which we will assume this), the Hagerty estimate is $12,000, so perhaps the seller is optimistic on his asking price. It will all boil down to what additional work is needed to bring this car back up to presentation status.