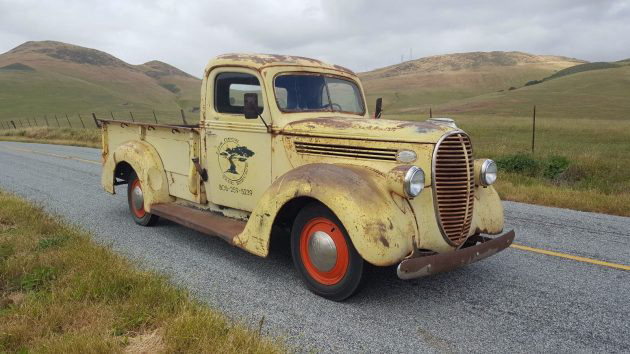 This pickup has been used locally to advertise a business and now wears the business logo on both doors. Regardless, it's a cool pickup and I'd be happy to be driving it! The truck is located in Los Osos, California and is listed for sale here on eBay. The bidding is still below $4,500 and there's no reserve.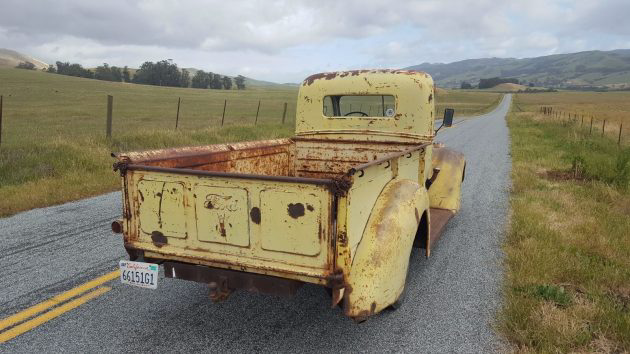 My, good photography helps sell a vehicle, doesn't it! How perfect this old truck looks in this setting. It almost draws your eyes away from the rust holes, dents and other cosmetic and structural issues.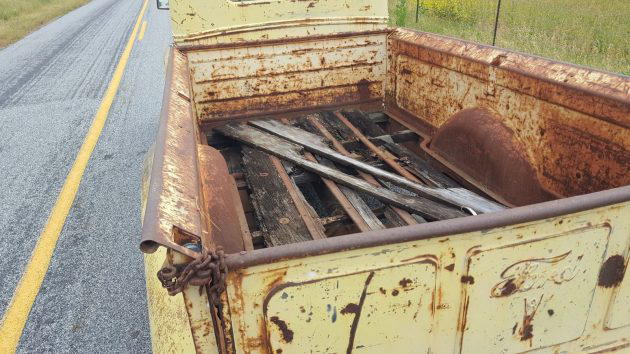 For example, if you actually want a bed, you will have to construct your own. And what good is a pickup without a bed? At least what's left of the wood is included so you may be able to use it as a pattern.
As it turns out, the Los Osos Tree Service is still in business and is rated highly on Yelp. Perhaps they could give you some background on this truck? It might be worth a call if you are considering bidding. The seller tells us that it has some issues, such as a leaky master cylinder, some cracked glass and of course the rust issues. They also talk about some leaky tires.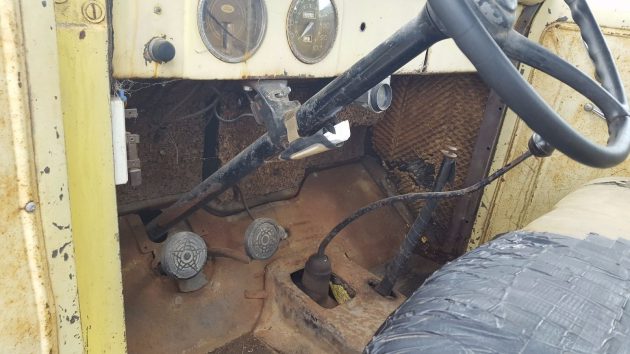 The interior is–well–rustic at best. Complete with duct tape upholstery! It does look relatively complete, though, so you could drive it as is or upgrade it over time.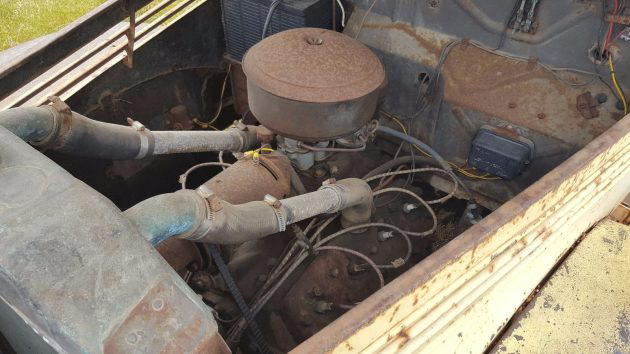 Of course, what else would be under the hood of this classic pickup other than a flat head V8? We're told it runs well although the exhaust is rusted through; it apparently now sounds as if it has straight pipes! So what do you think: would you leave the patina or restore this truck? To be honest, I'm not sure myself, although I'd have to at least arrest the rust.