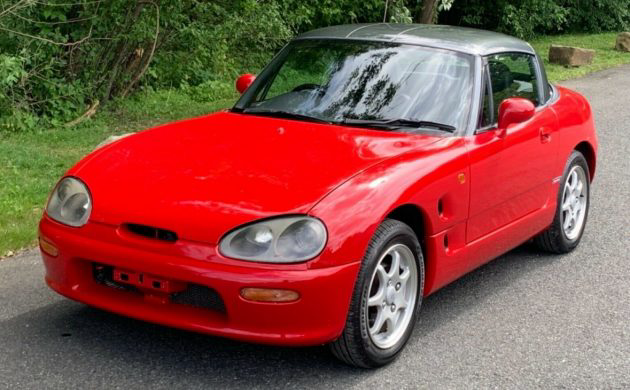 The word "kei" in Japanese has multiple meanings and translations to English, but kei cars are synonymous with compact bodies and small engines, that get good fuel economy and fit into tight spaces. This particular one is up for sale here on eBay out of New Jersey, so let's see what it's all about!
"Kei" (pronounced like KAY) comes from "Keijidosha", the Japanese for "light automobile".  In postwar Japan, resources were tight and space in population centers began to fill up, not leaving room for much more than bicycles or motorcycles. Kei cars first hit the streets around 1949, and were marketed to the common man who wanted a car, but either didn't have the means, or the space, to keep a traditional-sized automobile. Flavien Vidal wrote this on Jalopnik a few years back: "These vehicles have some strict limitations to be considered a Kei: the engine must be 660cc or smaller, they cannot produce more than 64 horsepower, they can only seat four people maximum, and dimensions are also limited to about 11.2 feet long, 4.85 feet wide and 6.5 feet tall. Regular Kei-cars must also fit four people "comfortably." " Another plus for Kei owners was a nice tax incentive, to go along with the fuel economy. On the downside, though, many Kei vehicles are uncomfortable or downright "unsafe at any speed", to borrow from Ralph Nader. They are, however, rather popular with young drivers and elderly folks, for their affordability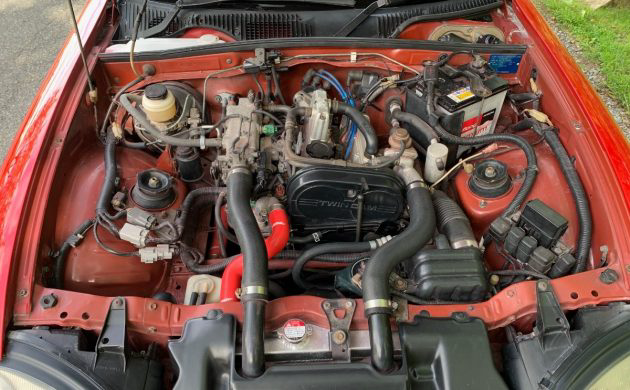 The vehicle we see before us definitely fits the bill in regard to size and engine displacement, as its 657cc, 64 horsepower engine does the job reasonably for a 1,500-lb car.  The seller provides us with a smorgasbord of photos and tells us that it runs and goes without issue, and that it its structure is sound. We can see a car that looks to be rather well-kept, and if their description is accurate, we are led to believe that it is in excellent overall shape.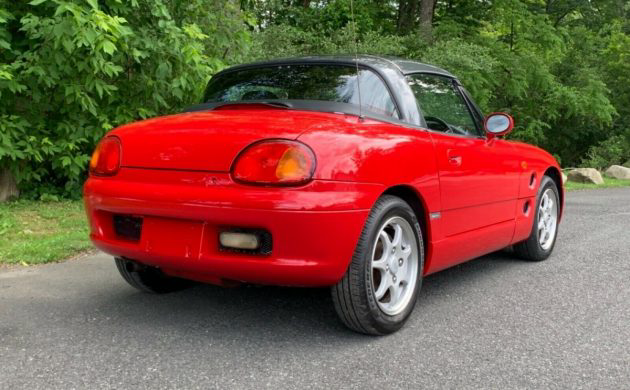 I'm only 5 foot 7, so I could theoretically fit into a car like this. Whether I could drive it comfortably is a different matter altogether. For what it's worth, there were only about 28,000 Cappuccino ever made, and they made it onto drivingline.com's list of 5 best Kei cars and DriveTribe's list of 10 cool Japanese cars. I dig it,and I might buy one someday, but that 's just my two cents. What do you think?