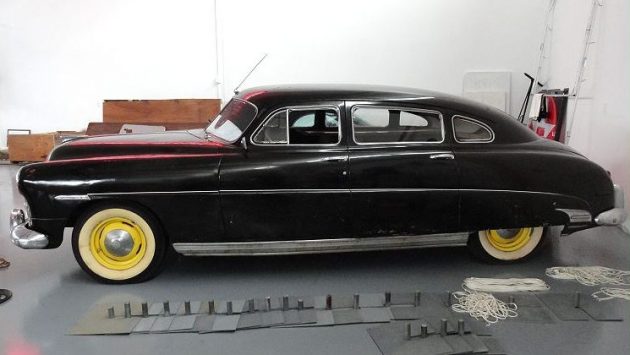 This old Hudson has spent most of its life in storage and displayed in a museum. It was purchased new in 1949 by a World War II veteran pilot Felix Asla Jr while he was a stationed at March Air Force Base in California. Promoted to Major and Squadron Leader, Major Asla was on his second tour in Korea when on August 1, 1952, his F-86D Sabre was shot down and he was killed. His family stored his Hudson for 50 years before it was sold in 2012. The new owner then donated it to The Northwest Vintage Car & Motorcycle Museum in Brooks, Oregon. They began restoration but then sold it. It's for sale now and listed on eBay for $12,500 by Jim's Classic Garage in Gig Harbor, Washington. This Hudson shows only 24,435 miles and the seller says they have the paperwork to prove the mileage is accurate. It runs and drives but is in need of further restoration work.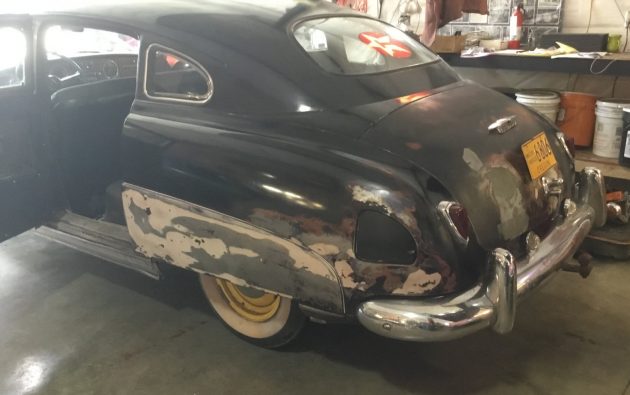 The museum began sanding the Hudson in preparation for paint. The ad seems to be saying the sellers are going to finish the work for a price to be negotiated.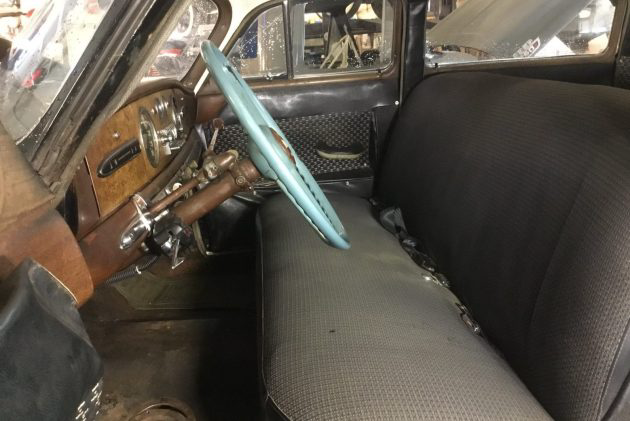 The interior is what you'd expect after sitting for so long. The door panels have suffered from exposure to moisture and will need to be replaced along with the carpet.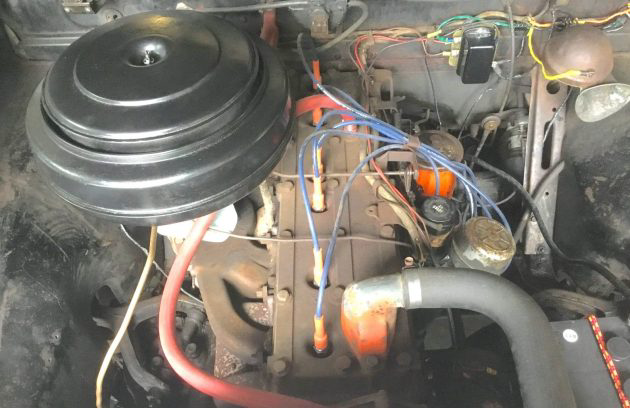 The engine runs and it looks like everything is there. That 254 CID flathead six is good for 128 horsepower. The museum redid the electrical system, so it should be a trouble free driver.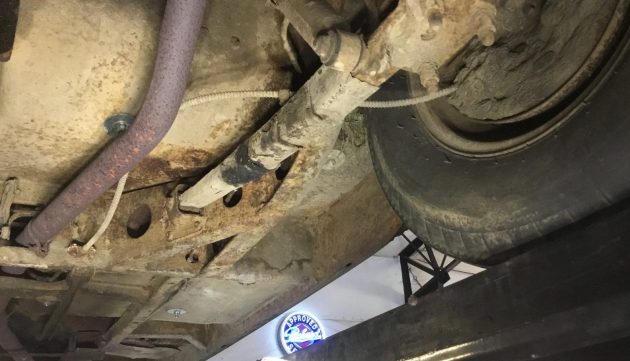 They have provided lots of pictures of the underside of the Hudson on the seller's website, Jims Classic Garage. The floors look solid and hopefully, the rust on the frame is just on the surface.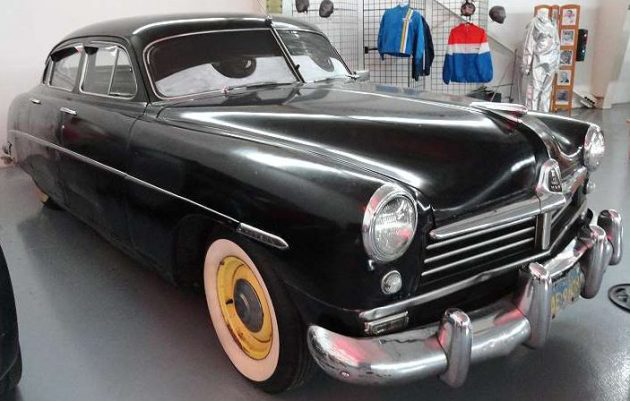 Most folks will find this old Hudson overpriced of course. While its history is interesting it doesn't add to the value. With a little body and interior work, it could be a nice old driver though. Some of us would be proud to display the Major's history along with this old Hudson. The Korean War is pretty much forgotten as most wars are, but Memorial Day is not all beer and picnics. It's a day to remember, so raise a glass to Major Asla and all who have sacrificed so much!