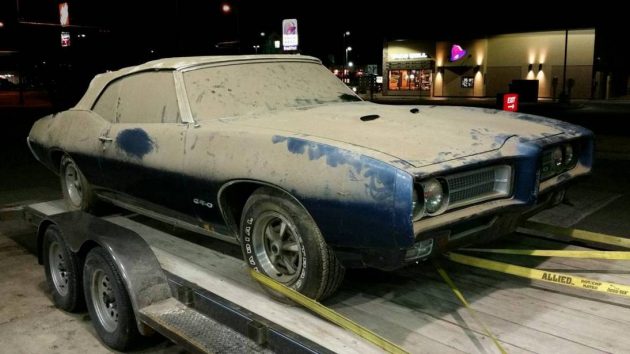 Looks like someone made a late night Taco Bell run after scoring this droptop goat! It's fun to find cars in this dusty state, but it's even more fun to drive them after they've been all cleaned up and made safe. That's the draw of this particular GTO. It was a "barn find" a couple of years ago, but the owner has already done a ton of work to make it roadworthy. Don't worry, there's still a lot of sorting to be done, but this is a car that you could jump in and drive without even getting dirty! Find it here on craigslist for $25k. Thanks goes to Clarke B for sharing the tip!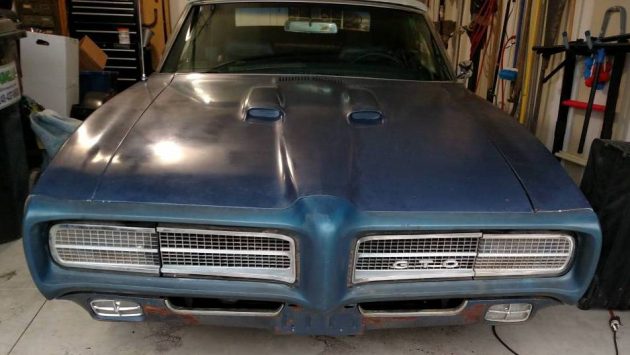 According to the seller, this GTO originally left the factory with the cool hideaway headlight option. Someone probably swapped them out for the regular lights when they started having problems with the vacuum system. The new owner have gone to the trouble of finding the parts needed to make it right, but things need to be hooked up. That's just a small part of what they've done to this car since purchasing it though. They have gone through the brakes, fuel system, exhaust, and more. Their ad includes a long list of work done.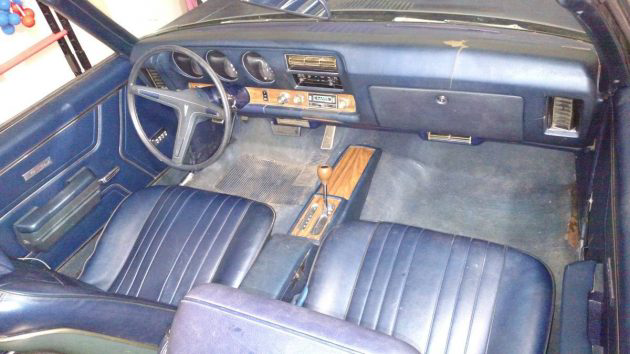 Fixing up a barn find is part of the fun, but one area that I would like to already have done is the interior! Detailing a dusty interior can be a ton of work and who actually likes vacuuming up mouse droppings? This one looks like it still needs carpet and a dash pad, but the work will be a lot more pleasant than it would have with a thick layer of dust covering everything. This was a well optioned machine complete with power windows, power brakes, automatic transmission, and a convertible top!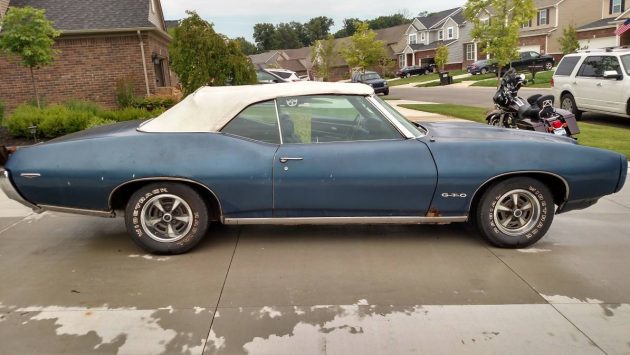 As you can see, there is some rust that still needs addressing. The floors are claimed to be solid, but you can always double check when you rip that carpet out. The trunk needs some new metal though as do those front fenders. With a little more work and some cosmetic attention, you could have a very nice Pontiac. You should always buy the best you can afford and that rule also applies to barn finds and projects. This GTO isn't perfect, but you could do a lot worse for the money!