If you have a 1969 Dodge Charger and always wanted a '68, you may have found your soul mate. The seller of this 1968 is looking to trade for a '69. They say "Looking for a 1969…willing to trade for one in same condition or better." The ad can be found here on Facebook Marketplace and the seller appears to be in the Houston, Texas area. There isn't any explanation for why they want a different year, but you never know someone's motivation. Maybe they had a 1969 when they were younger and thought a '68 would fill the need but it isn't? Maybe they found a good donor car that is a '69?
At first glance, the average person wouldn't be able to tell a 1968 from a 1969, however, there are subtle differences. As you can see in the photo, the front end and rear end were both significantly modified from one year to the next. The split grille is a fairly dramatic change, but the rear end had the most interesting change. Round taillights were replaced with wide and long ones. I personally prefer the round taillights myself, but everyone has an opinion. What is your choice?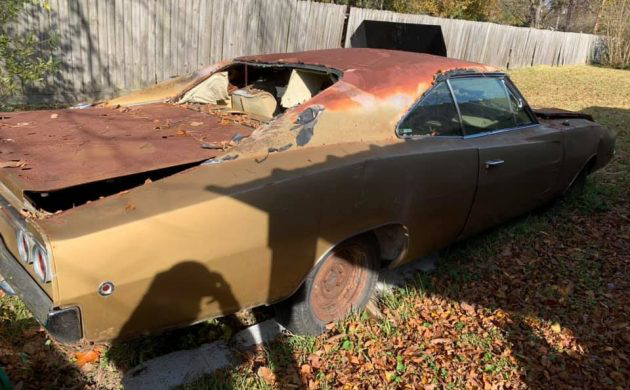 The seller admits the car will need a lot of metalwork. There aren't any photos of the engine compartment, interior, or trunk, but the seller says the car was born with a 383. I'm not sure if there will be any takers for the trade, but hopefully, this car will find a new home.