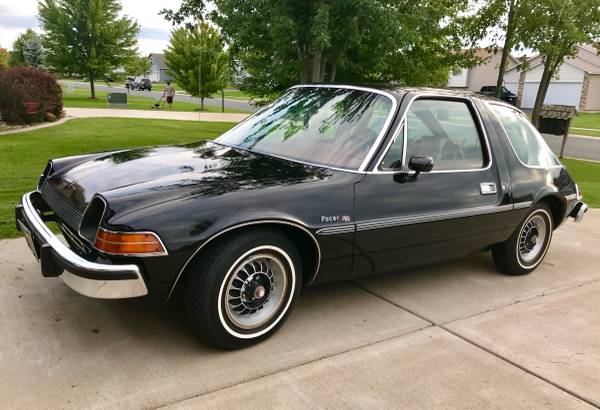 Admittedly, AMCs are not my thing, but I do think they made higher quality vehicles than they got the reputation for. Though very uniquely styled and cool looking, the Pacer was not exactly AMC's crowning achievement. Designed to look futuristic, many consumers thought it just looked odd. Nonetheless, Pacers sold and were once a common sight on American streets. That time is gone, and I always take a good look whenever I see a nicely kept Pacer. Though the Pacer's styling has aged as well as it can, I think that at $4,750 this car is a steal! Find it here on Craigslist in Minnesota with only 49,082 miles on the odometer. Thanks go to reader Rocco B. for sending us the link to this clean ride!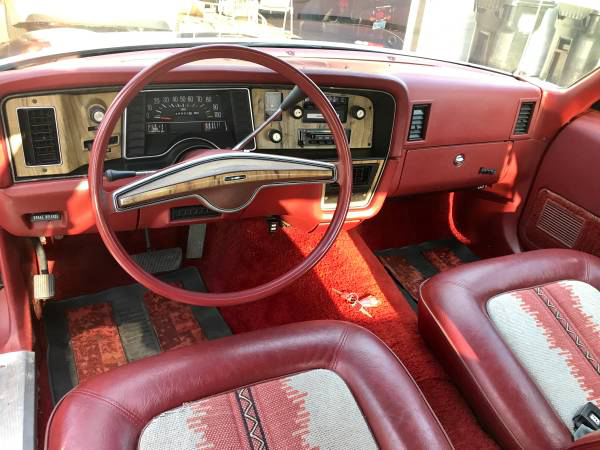 AMC really tried their best to keep interiors hip and relevant at the time. Though I'm sure they sold many cars to their intended demographic, many people were thrown off by their unconventional choices of interior colors or seat patterns. For someone who likes '70s cars in today's world, seats like these are what dreams are made of! The seller claims this car only has 49,000 miles on it, and based on the condition of everything inside the car, that isn't hard to believe! The only visible damage is on the driver's side seat back, presumably from someone sliding in and out of this car somewhat regularly.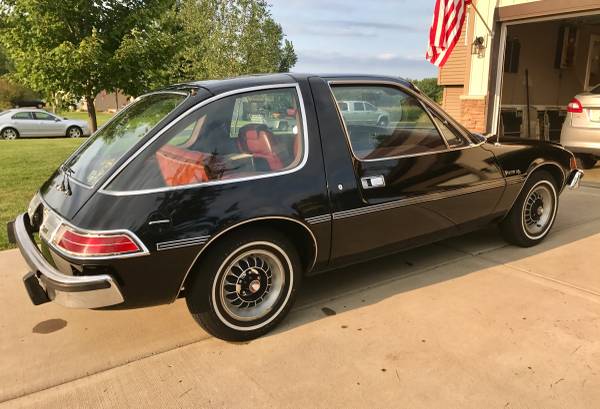 AMC did not borrow any more parts from other companies than anyone else did, and actually made good engines out of all original AMC parts. This car is equipped with the AMC 232 cubic inch inline-six, a simple engine that requires little maintenance to cover lots and lots of miles. AMC six-cylinder engines (including the 258/4.2, the predecessor to the beloved Jeep 4.0 liter) can sustain a lot of abuse, and keep on chugging long after they should have been retired.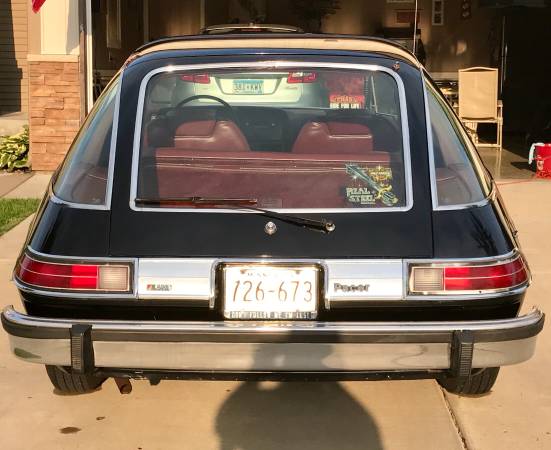 Though there are no photos of the engine, the seller does include lots of photos of the exterior and with good reason. As the seller states, "Car was repainted in the late '80s and has been parked inside ever since." This makes me wonder: Why did this car need repainted already by then? And who has been keeping a garage spot open for a Pacer all this time? Joking aside, whether you like Pacers or not it is easy to see that this is a nice car that has been well-maintained. It is clean, nice, well taken care of, and ready to rock and roll! $4,750 for a car as nice as this one strikes me as very affordable, regardless of what it is. If it is kept this clean, it will only increase in value. Would you buy it and hang onto it? Or are Pacers not for you?