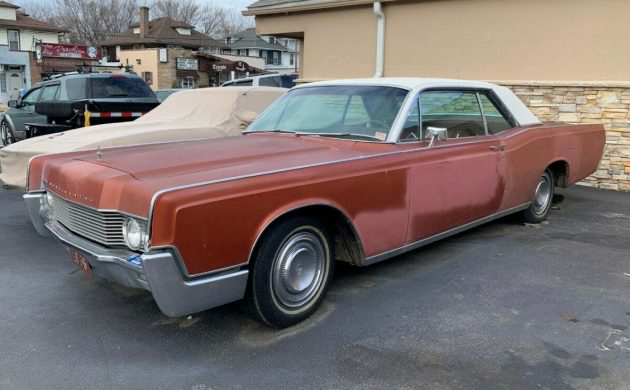 This 1966 Lincoln Continental is said to be a real barn find that has been sitting since the mid-1980s. These cars have great styling and this one looks like a pretty solid project. It can be found here on eBay with a current bid of $2,500. The bidding seems to be pretty slow, but I'm sure it will pick up as the auction draws closer to the end. There is no buy-it-now price, so hopefully, the bidding is strong enough for the seller to let it go. Take a look at this big car and thanks to Russell G. for the tip on this one.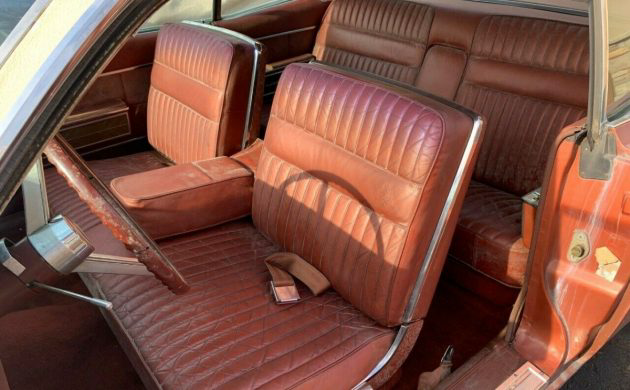 Lincolns were always known for luxury and were direct competitors with their rival, Cadillac. Even in 1966, these cars featured a ton of power options as you can see from the driver's door. The dash looks like it is in the original condition and hasn't been modified. The dash's unique slanted style is eye-catching, but I'm not sure how functional it is with the controls behind the steering wheel? I bet the seats were very comfortable when they were new. They look like they could use a good leather conditioner and they might come back to life.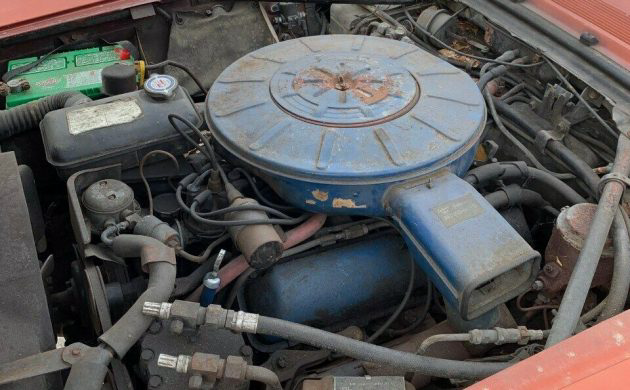 Even in 2-door configurations, these cars are very heavy. According to automotivemileposts.com, this model weighed nearly 5000 pounds! With all that weight, a large V8 was required to move it with the speed that luxury drivers expected. This one measures 462 cubic inches and was rated at a respectable 340 horsepower and delivered 485 ft.lb. of torque! The seller says this car cranks over but does not currently run.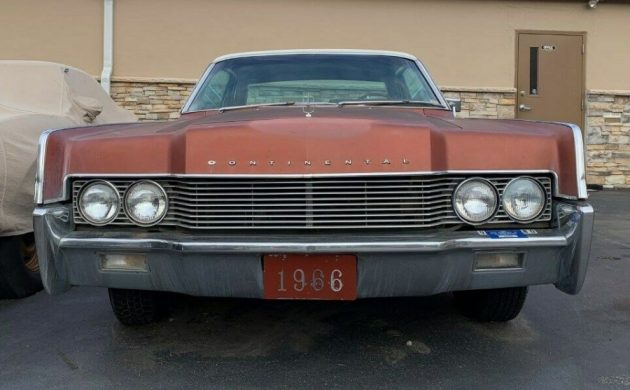 While the front end of these cars may not be the most attractive, they are certainly unique and recognizable. The way the fenders extend (almost fin-like) and match the front bumper is a solid design feature. This car seems like a decent project and hopefully, it will get a chance to be on the road again. What do you think of these old Lincolns?