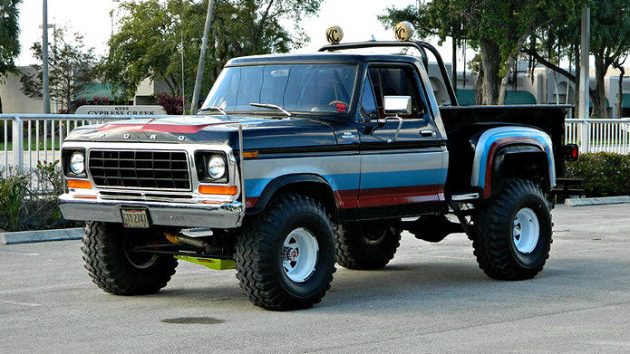 Show vehicles can often be a little over the top while others are just plain awesome. What happens to these vehicles after the show circuit? Hard to say exactly, but in the case of this '78 F-150, this truck was used very little having spent most of its time tucked away. With only 6,104 documented miles, this sweet custom pickup is in phenomenal condition. Featuring custom stripes, a roll bar, and a lift bed, this classic just oozes the late 1970's. With 5 days remaining, this old show truck is currently bid up to $10,600. Check it out here on ebay out of Fort Lauderdale, Florida.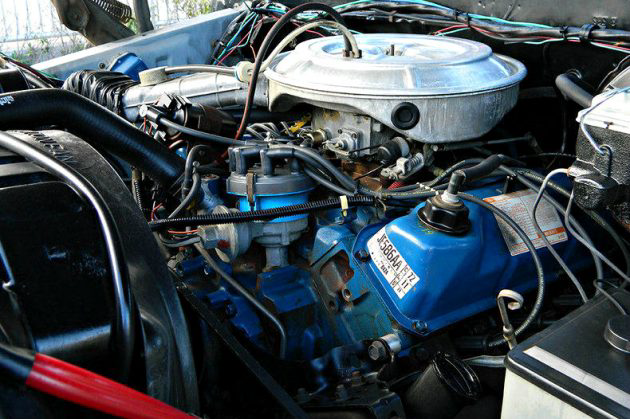 This is easily one of the cleanest and untouched 351's I have ever had the pleasure of seeing. It would seem that this truck was used very little, and when it was used, it was used gently. With no oxidation, grime, dirt, or oil, this is virtually a brand new engine!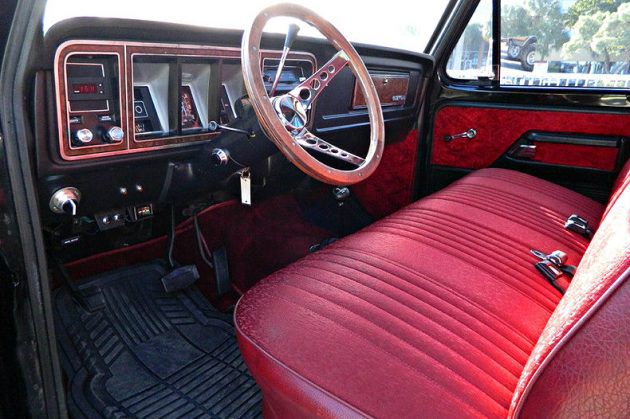 A good condition interior is difficult to replicate in a vehicle from this era. Restoration parts often fit, but never as good as factory components. So to see an interior this crisp and well-fitting is really a treat, as many of these trucks haven't come anywhere close to surviving as well as this 1978 model. There are a few modifications, like the steering wheel, and the controls for the dump bed and the off road lights. Modern floor mats protect the original carpet, and the door panels and bench seat are in wonderful shape with vibrant color. The dash and gauges are a joy to see as this may very well be one of the nicest surviving dashes for this body style of Ford pickup.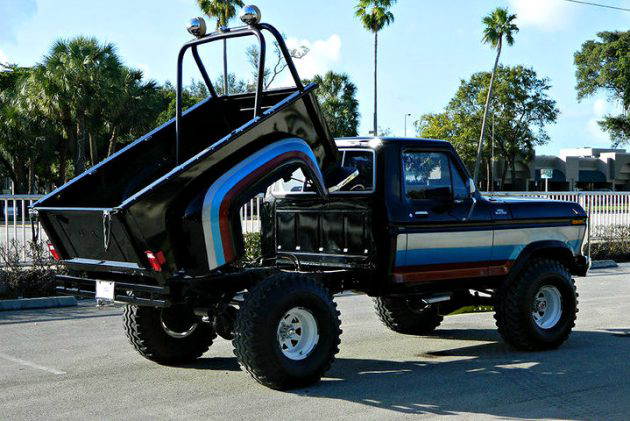 The unique and rather fancy tilt bed is operated off of two lift cylinders, and makes the roll bar seem not as useful. The beautiful paint work is all too common of the late 70's into the early 80's. The body work appears factory new, and the paint stripping is metallic catching light nicely in the sun. All of the frame and axles are very clean, and there is not a flaw in sight. The seller mentions that this truck is museum worthy, and also a great example of a unrestored truck that could be used to set the bar for restorations. Absolutely mint inside and out, would you enjoy or preserve this low mileage show truck?