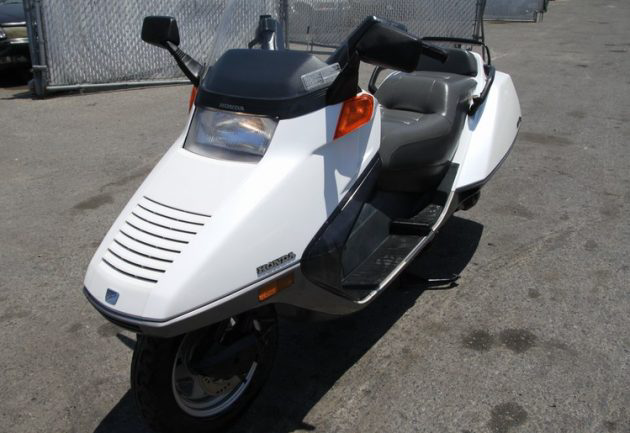 There's an emerging appreciation for scooters and other two-wheeled contraptions conceived in the 1980s, namely because their space-age design has come into retro-style. This 1986 Honda Helix is a rarely seen "maxi scooter", a name designated to those baby cycles that can actually keep up with traffic and store some personal belongings without requiring saddlebags. This example here on eBay was recently donated, and bidding is quite active at the moment.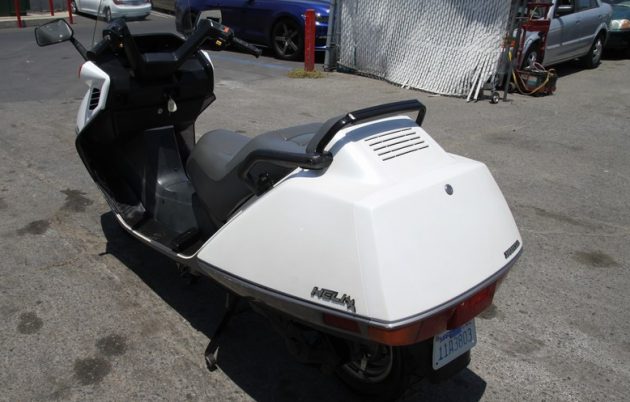 The wrap-around rear tail light, single front headlight and angular design makes this Helix seem like a logical addition to the set of a Robocop recreation. The seller is an eBay vendor that specializes in donated vehicles, vessels and obviously motorcycles, and has shared a video of the Helix ripping up and down the service drive. It may be a scooter, but the Helix was a groundbreaking creation because it was so much more than a normal scooter – it was a daily driver!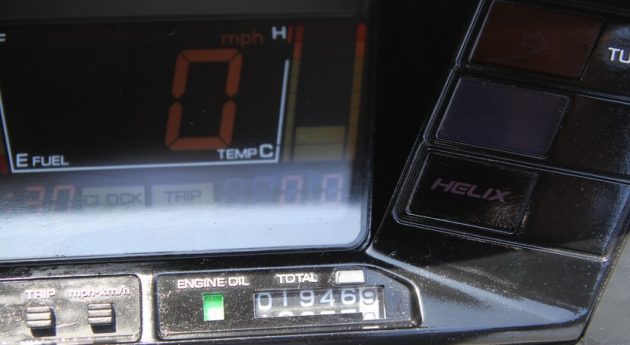 Back to those space-age 80s features: check out the digital dash, which shows you where Honda got its inspiration for the cluster found in the S2000 sports coupe. According to MotorScooterGuide.net, the Helix came with a "…2-valve 4-stroke engine that used liquid cooling to keep the temperatures steady on all day high speed rides. This motor offered exceptional reliability and even today in its old age is still often a strong performer." Given the overall decent condition, it makes you wonder why the previous owner donated it.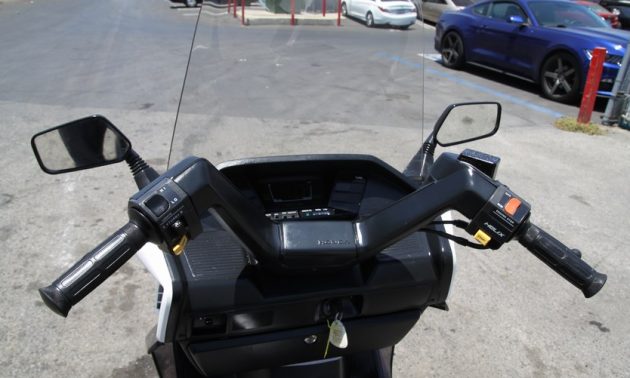 Check out that view: why would you ever buy some Italian joke of a "fashion" scooter when you can ride something like this, which even has the ability to store an overnight bag and get out of its own way? My uncle has one of these sleeping in the back of his shop and I'd like to convince him to wake it up and sell it to me, as these 80s machines are coming back into style and would make a wicked piece of driveway art (when it's not being driven, of course). This is a no-reserve auction and will be interesting to see where the final price ends up, just over a day from now.