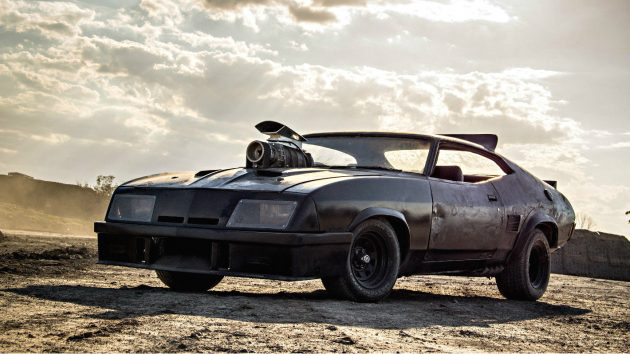 Most, if not all us, know about the Mad Max films. As car enthusiasts, I would be willing to bet that 99% of us need this 1974 Falcon XB done up in true apocalyptic fashion. Although this car in its entirety did not appear in the films, some of the parts on this car were in Mad Max Fury Road. Originally built as a promotional vehicle for the Sydney Premier, this rolling chassis was built into a true Mad Max interceptor. Many others have decided that they need this Falcon as there have been 78 bids, bumping the price to $35,701, with the reserve not met. Find it here on ebay out of Albion, QLD, Australia.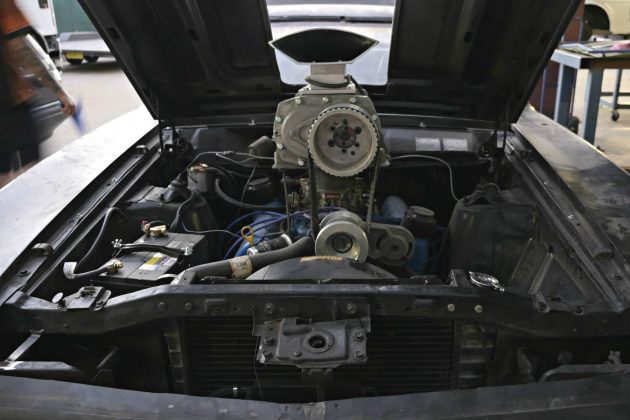 The magical and suspense inducing supercharger that was so recognizable from the first film is present on this recreation. Although, this is a "dummy" supercharger, as it does not compress air. It is simply a creatively built air box that resembles the money maker. Amazingly this car was just converted into a driver last month and was put together by a performance shop. Ford blue with 351 cubes, this 351 Cleveland is a runner with new parts, and a rebuilt carb, but it would appear the engine is a second hand unit. There is no mention of a rebuilt engine in the sales ad. Max likely wouldn't care as long as it had enough compression with the supercharger to catch Toecutter's gang.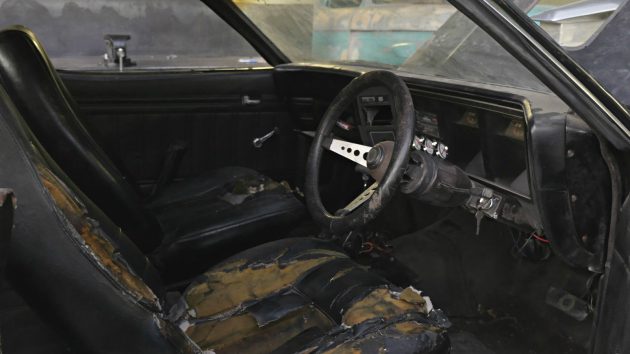 The cockpit is in great condition for a post-apocalyptic car. But in our modern day and age, the ripped driver seat may not fly so well. The seller has new seat covers to redo the seats if you prefer, but Max could care less about the seats.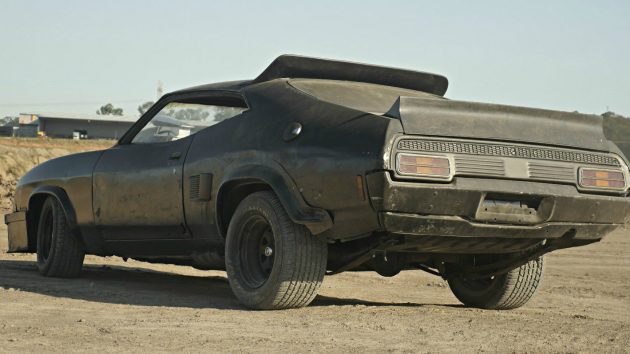 Although originally premiering for Fury Road, this car is actually equipped with body panels from the first and second films. For the hardcore fan it may be in their interest to make the car authentic to one or another. Although, Max really isn't concerned about looks. Described as "beautifully rough" this Ford is exactly that. Dirty and one color, the paint finish varies from panel to panel, and there are even a few dents likely from other disrespectful post-apocalyptic folks like Toecutter's gang. A great deal of work has been performed, mechanically and body, to get the car to this condition. This Falcon is ready to roll, and if you were lucky enough to win this Ford, hopefully you have some motorcycle friends with café racers to "chase" down. Out of all of the Mad Max films, which one is your favorite?