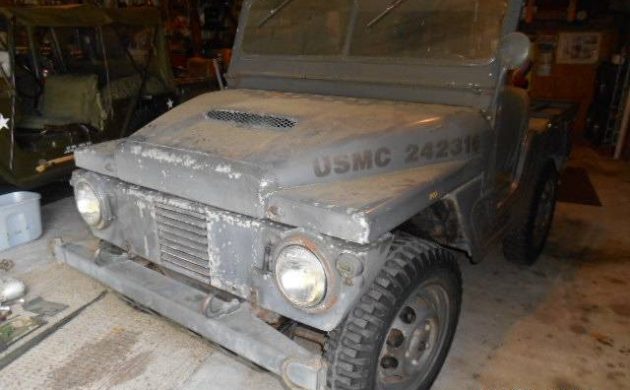 When it comes to over-engineering, military vehicles are a good place to look for vehicles that may be crude in appearance but have had everything thrown at them from a component standpoint. Take this AMC Mighty Mite, which is one of the lightest military vehicles constructed to date: it features an air-cooled V4, fully independent suspension, on-the-fly 4WD and more. Find it here on craigslist with a $4,500 asking price, and thanks to Barn Finds reader Jay for the tip.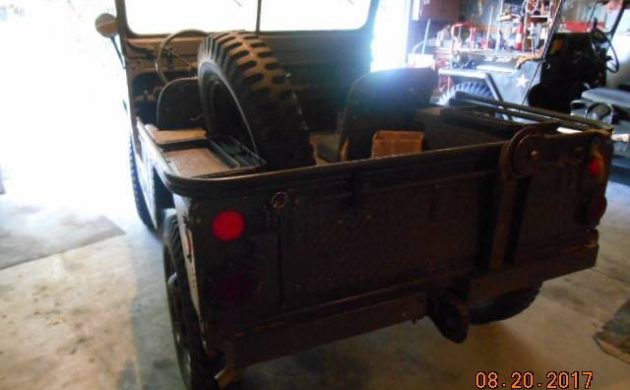 We see the classic Willys Jeep pop up with some regularity as a vintage military vehicle hobbyist can easily buy and restore, but the Mighty Mite comes along far less frequently. The Mighty Mite came in a variety of wheelbases and was capable of reaching speeds of 65 mph. It has the ability to ford deep rivers and was buoyed by a novel floating system that allowed the drive wheels to function as paddle wheels. Getting one of these set up with the optional snorkel equipment would be my first order of business!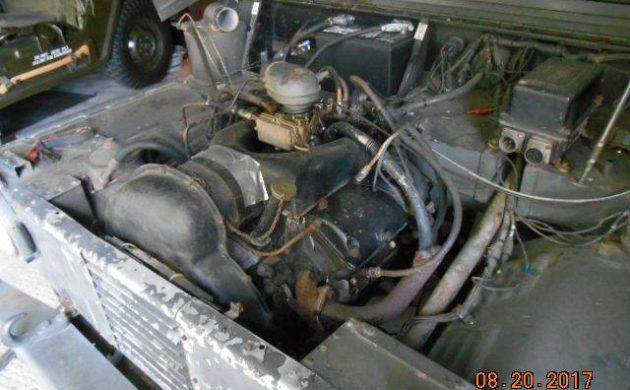 The original prototypes featured air-cooled motors developed by Porsche, which would push the cool factor way over the top. Still, an air-cooled engine developed by AMC is fairly unique as well, though I know little about its reliability or lack thereof. The seller says he is unloading this Mighty Mite due to having too many projects on his plate, and it currently won't fire up because it needs the starter repaired (or potentially replaced). The good news is its aluminum body won't rust while you figure out what's needed to get the Mighty Mite to fire up.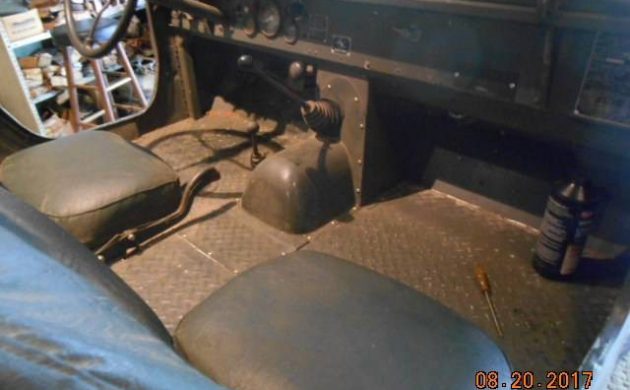 The interior is bare-bones and utilitarian, but all appears to be there. I love the shifter coming out of the middle upright console – this thing looks like a hoot to drive. While I can appreciate vintage CJs and the military-spec versions, I would be all over a Mighty Mite if I was looking for such a vehicle to restore. The novelty both of the nameplate itself and the engineering behind it seal the deal for me. Have any of you ever driven a Mighty Mite?
Have something to sell? List it here on Barn Finds!