Once popular for light-duty business vehicles, the Sedan Delivery body style (most often a station wagon with two doors and steel panels in place of the rear side windows) had just about faded from manufacture in America by the 1960s. The slab sides hide and shade your goods while providing the perfect canvas for your rolling billboard. This 1962 Ford Sedan Delivery in Mendon, Ohio began life with a thrifty straight-six cylinder engine and three-speed manual transmission, perfect for shuttling flowers or paint buckets or wedding cakes around town. Somewhere along the line it received an upgrade in the form of a 289 cid Ford V8 and automatic transmission and endured a color change from red to brown. A 302 cid Ford crate motor now motivates this steel-sided wagon. It comes to market right here on Barn Finds classified where $11,000 can make it yours.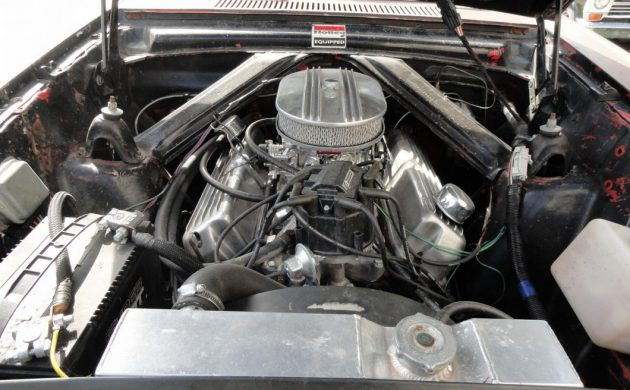 I didn't expect much excitement under the hood, but this polished ATK crate motor with GM-style HEI distributor, tall valve covers, and Cobra-style air cleaner really gets your attention. Add the big battery and aluminum radiator and you get the impression of a daily driver, not some washed-up former plumber's helper. All-new wiring takes one item off your Worry List. Don't get hot under the color about overheating, either; the seller reports this funky Ford kept its cool while traversing the American SouthWest.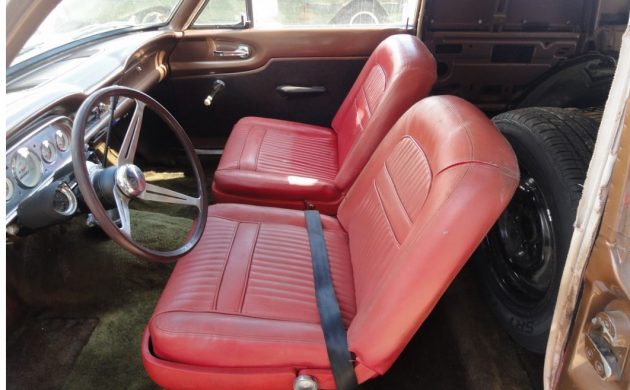 Updated seats and instruments match the spirit of the replacement 302, but certainly not the brown respray. It's interesting how the structure behind the front seats looks much like a second set of doors welded in place.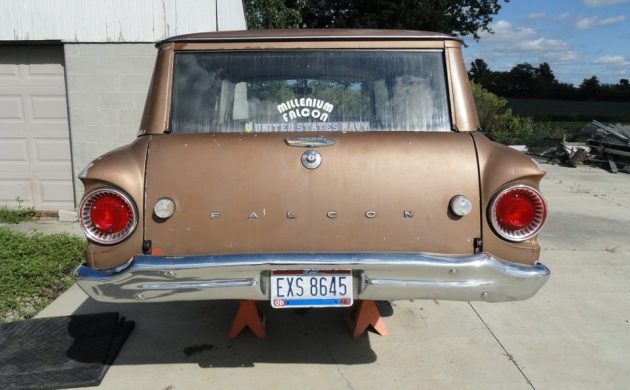 A clear rear window enhances visibility when backing up or in traffic, compared to solid rear panels. The tailgate makes a ready bench seat; just take a seat and chow down your lunch half-way through the workday. The Falcon-based Sedan Delivery boasts Ford's early '60s signature rocket engine tail lights. The power rear window provides poor man's air conditioning. How would you put this updated service vehicle to work?