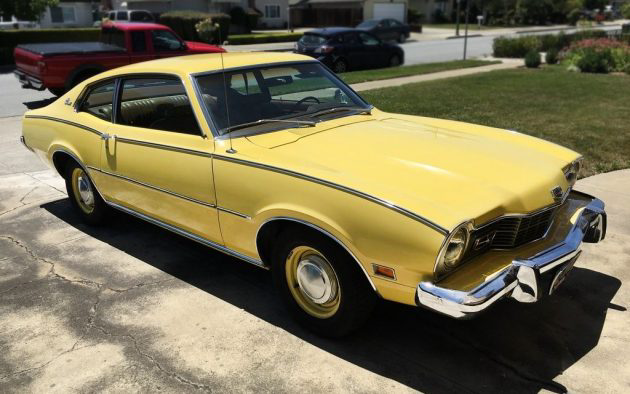 Is this the nicest 1973 Mercury Comet on the planet? The seller bought this car from the 100-year old original owner who only "drove it to church and the store." It's listed on eBay with a mouth-gaping current bid price of over $9,500 and the reserve isn't met! The seller gives a hint at what they're thinking of for a reserve: the $13,000 to $15,000 range! If you just have to have it, for some reason, just fork over $15,500 and it's yours. It's located in San Ramon, California.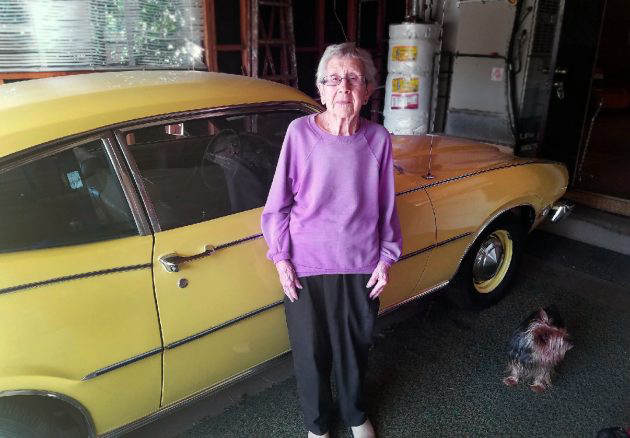 I hope that the original owner got a good price when she sold this car to the current owner/seller. It sounds like a lot of work has gone into sorting out a few things that may not have been up to date, maintenance-wise: "New voltage regulator, new alternator, new fuel filter, new plugs and wires, new points, "new rebuilt carburetor", new thermostat, new steel radiator and cap, new starter, and 4 brand new tires." It's a total of more than $1,600 worth of recent work.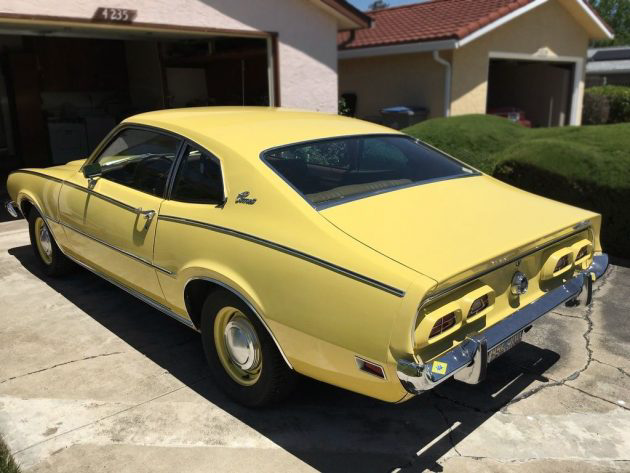 With 35,553 miles this could be one of the lowest-mile Comets left, and it sure looks like it's in the best condition of any that I've seen in a long, long time. The yellow color is hard to beat and especially when it's carried down to the original wheels with hub caps instead of the usually-seen aftermarket mags. Give me this original look any day of the week.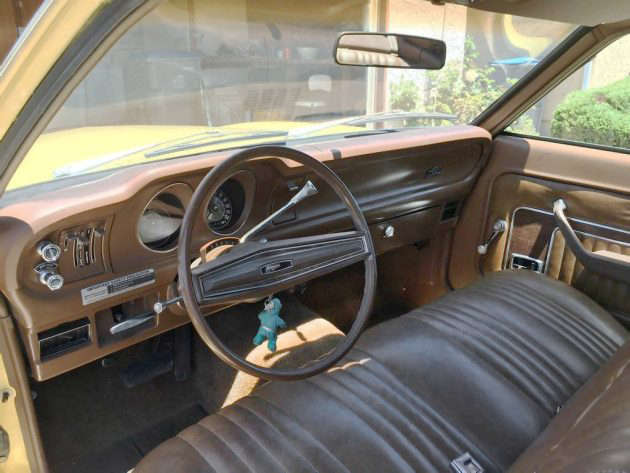 The interior looks equally as perfect as the exterior does. Brown vinyl isn't the top choice of most people in 2017 but it sure was popular in the 1970s. Power steering and AM/FM radio are present here but that's it for luxuries, at least as far as 1973 standards go. In 1973, a popular option was the "Decor Package" which included a vinyl top, vinyl bucket seats, body-colored wheel covers, extra sound insulation and plush carpet, and wide vinyl-insert body-side moldings. This car is probably more desirable without those things, at least in my opinion. But, when it comes to collector vehicles, usually the more options the better.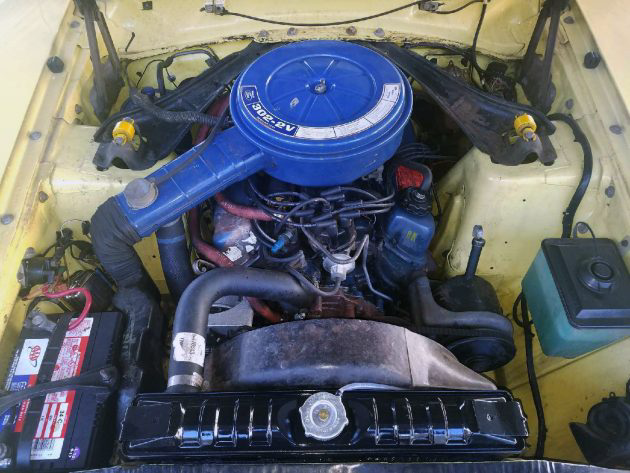 This is the optional 302 cubic-inch V8 which would have had 138 hp. There's an automatic transmission backing up this super clean engine, would you have expected anything other than that? The seller has listed this car before and apparently the bids got up to $12,000 but it didn't meet the reserve. Wow! NADA lists the "high retail" value for a similar car to be $11,200! Wow, again! To think that this car, or any Comet other than a loaded Comet GT, could be worth more than $10,000 blows my mind. Have you seen a nicer Comet?