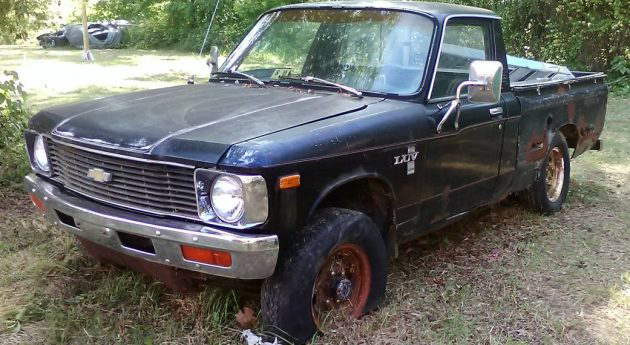 The collector car world is sort of like a popularity contest in high school. There are some vehicles, no matter how much of a walking catastrophe they are, collectors will always want them and suffer for their commitment. Then there are the oddballs, the one-offs, the special editions relying on cool clothes and footwear to fit in with the popular crowd. The Chevy Luv Mikado edition has a tough name and special features, but was it enough to make it a contender for prom king? Check it out here on craigslist where the seller is looking for cash offers.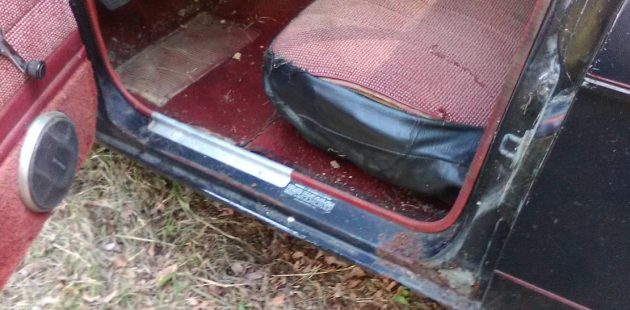 The Mikado was hardly a game-changer when it arrived on the Luv lineup landscape. Consisting of custom upholstery and a three-spoke steering wheel, the Mikado was sort of a last-ditch effort to prop up sales that had been in decline. The Mikado didn't do much to stem the tides, but it did deliver a spiffy interior to the utilitarian Luv. Although pictures are pretty poor and the Luv's bench seat looks rough, the door panels and carpet still appear to be sound but that rust in the bottom of the door frame is worrisome.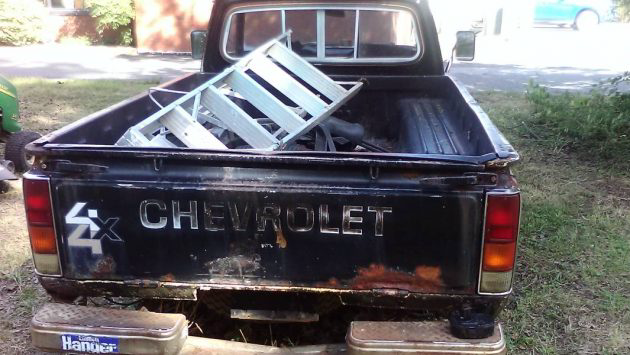 The seller claims this Luv has been in his family's care since new, although it's clear it was put out to pasture long ago. Rust is prevalent throughout the rear quarters and the tailgate, in addition to the rust captured above. It doesn't get much better on the other side, and while this Mikado is rare, there are so few Luv's left on the road today that I'd be shocked to learn there's another owner out there looking for a bench seat with rare upholstery or the special steering wheel. While it's sad to think of scrapping this Luv, the time to save it may have already passed.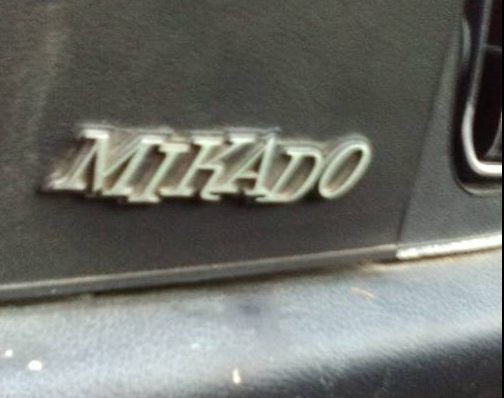 Although we dig the Mikado badge, the amount of rust combined with the Luv's minuscule power output (and an engine likely down a few horses given its long period of dormancy) will require a sympathetic Luv owner looking to preserve a piece of history. The seller has thrown out a number of interesting trades he'd consider, from Buick GSs to Mazda RX7s. All of those are fairly ambitious trades to pursue with this Luv, so perhaps he'd throw some cash on top, too. But to give up a running car of any brand for a non-running, rusty Luv – well, you have more courage than I.