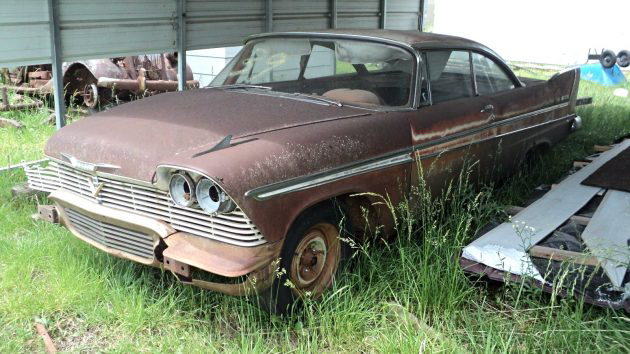 Belvederes have always been great looking cars, but upon the movie "Christine" being made it would seem these cars are more desired than ever, yet almost impossible to find. Although appearing a bit like a basket case, there are some definite positives to this two door. With 15 bidders, it is clear that they can see the potential in this classic as bidding has risen to $7,500. Check it out here on ebay out of Valley Center, Kansas.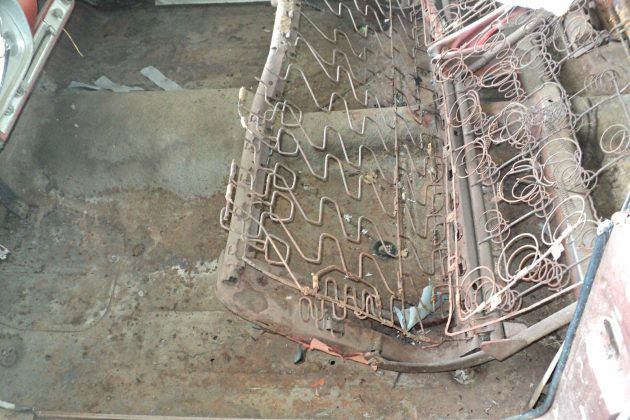 In need of a total restoration, there aren't many detailed photos of this car. The seller included this particularly valuable image that shows that the floors are solid, and that there is certainly potential in this classic. I would have liked to see the condition of the dash, and other interior components, but they are hopefully in acceptable shape.  Also there is no mention of the drive-train or its condition, but the seller has a dual quad manifold, and air cleaners included in the sale. One interesting thing is the seller has a 4 door parts car that he is willing to let you take whatever you please, except for the actual body itself, and the frame. So with that thrown into the mix, it looks like there are quite a few valuable parts on the parts car that would make this two door that much sweeter.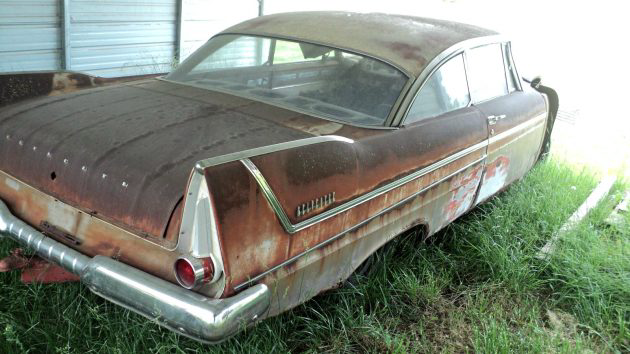 With plenty of surface rust, there appears to be little rot overall.  There are a few holes at the top of the driver fender, which is a very common place for rust in these cars. Also the passenger rear quarter has some rot as well, but it appears to be concentrated to a small area. Thankfully the seller did offer up the passenger quarter off of his parts car, which I would assume is in better condition. Appearing as a worthy car to be saved, it's a shame that "Darnell's Garage" isn't around to aid in reviving this cool Mopar. With many bids, and the auction price on the rise, what do you think this Mopar will sell for?