It's amazing what's hiding away in firehouses across the USA. This 1965 Dodge Power Wagon isn't the first low-mileage apparatus we've featured, but it sure is one of the nicest. With less than 12,000 original miles, this former pumper for the Sterling Fire Department in Ohio looks to have been stored in the back of the station and rarely called to duty. Find it here on Auction Zip, where the sale will commence on April 27.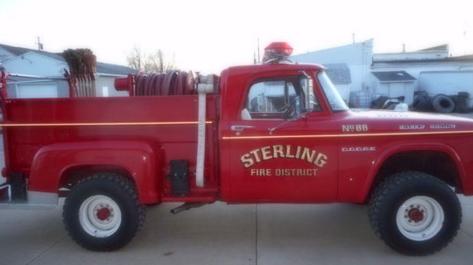 What do you think is the cause for vehicles like this Power Wagon remaining in museum-like condition? Was it purchased solely because there was some extra money in the budget with no real need for another rescue vehicle? Did it prove to be too cumbersome to use, or too crude? Or was it simply due to a lack of fires to fight? I'm sure one of our readers who worked in a firehouse could let us know, but it is nice to see these handsome rigs are at least taken care of even while they stand idle.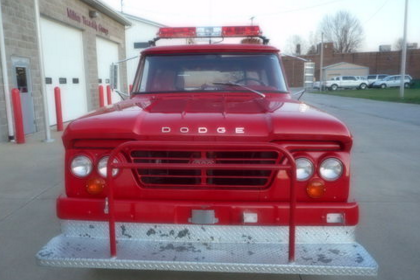 On that last comment, I mean cosmetically. I've got no clue if this Power Wagon received regular oil changes or not, and who knows the condition of fluids, hoses and braking components. Across the board, these fire rigs all seem to have the same pronounced brush guard in front, which I can never tell if it's meant for a standing platform or just pushing vehicles out of the way. As you can see, the paint on the body looks fantastic and the full assortment of fire equipment regalia is still attached.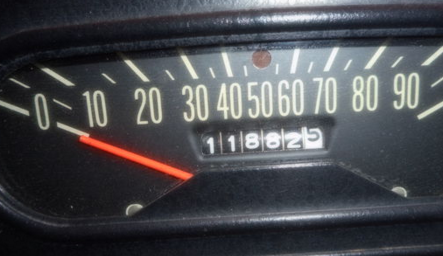 Sometimes, we're quick to call out odometers for rolling over, but in this case, I believe it's genuine. This Power Wagon is too clean for it not to be, and we've seen plenty of low-use firefighting rigs on these pages to know that more than a few rural community stations are hiding desirable vintage tin behind their walls. What do you think this nearly-new Dodge workhorse is worth?