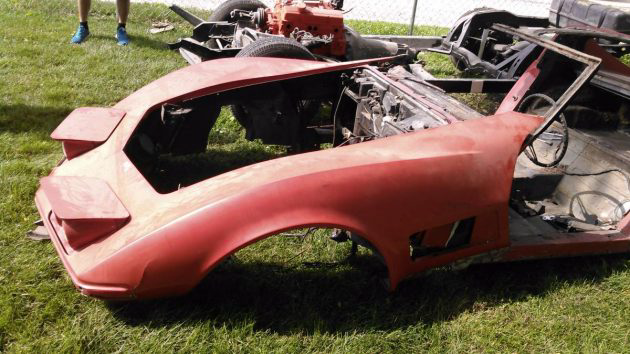 The seller describes this 1972 Corvette as "98% restored." This reminds me of how my definition of rust differs from some sellers' definitions. Submitted by Barn Finds reader Streamliner, this disassembled Corvette might be a project worth saving–or it might be a parts car–or even yard art! We'll let you decide in the comments. It's for sale here on craigslist and is in Elliott, Iowa.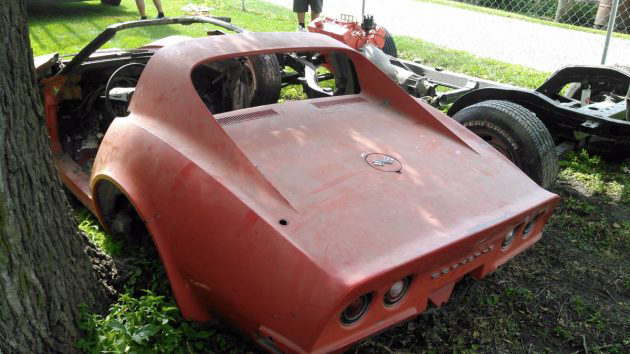 I'm still trying to figure out how this car is 98% restored? The seller does show what look like new brake lines in one picture, and it's possible that the engine and transmission have been worked on (although the seller tells us the engine is not the original one). But I still think there's an awful lot to do. Remember, it is on Craigslist, so no offer is too low to make–perhaps some $100 bills waved under the seller's nose might change the price for the better.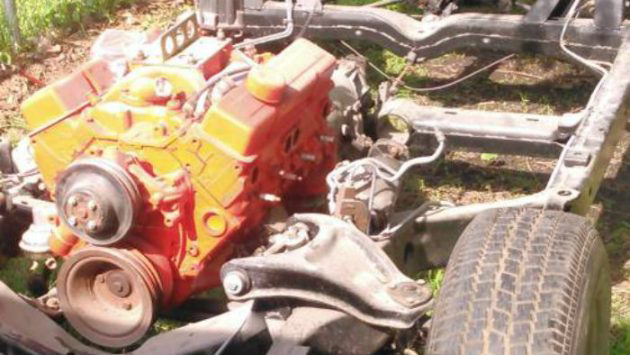 The engine actually doesn't look bad, although it bothers me that the exhaust ports have been left uncovered. I guess the carburetor, headers, and a set of tires must be in the 2%. Really. Honest.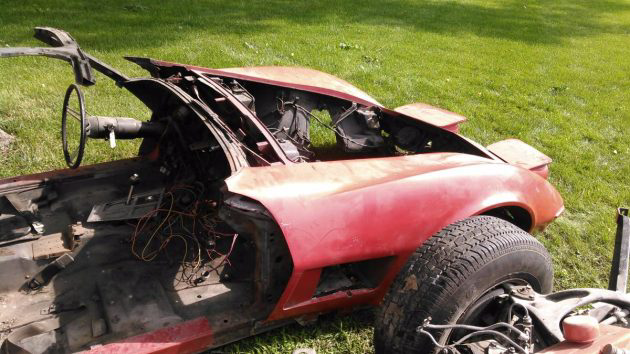 Hmmmmm. Isn't there supposed to be a windshield pillar on this side, too? Oh well.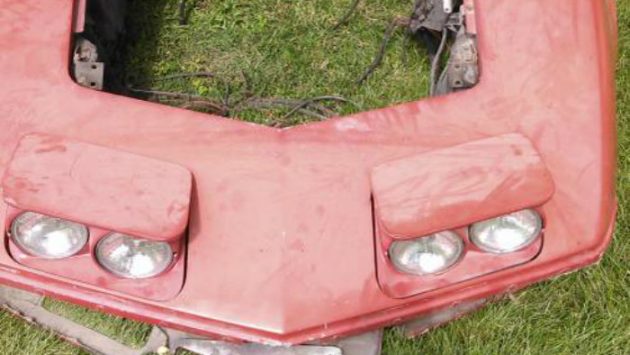 Somehow, the headlights on this one look like a set of dead fish eyes to me. It's sad, but I think this C3 is a parts car at best, and I'm thinking the decimal point needs to be moved one place to the left in the $4,800 price. But maybe I'm wrong? I know folks that have taken on worse cars than this and completed them as home restorers, but usually those were either much rarer cars or vehicles that had a lot of sentimental value to the owners. What do you think? Are we looking at yard art and parts, or would you rebuild it?