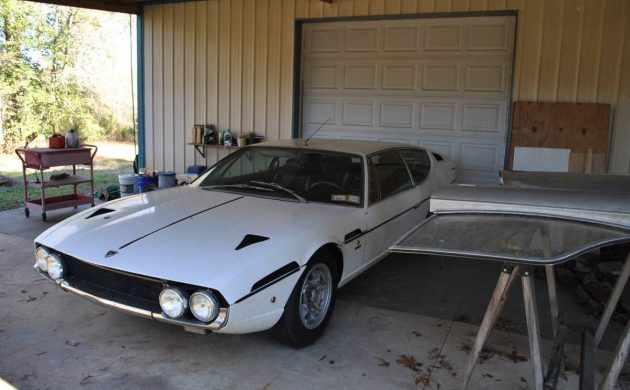 It's not every day you see a classic Lamborghini Espada up for grabs, especially one that has already had a decent amount of heavy lifting done with some minor sorting needed. This car was actually on its way overseas before a previous sale fell apart following the springtime pandemic, so the seller has already drained the car of all fluids. The fuel tanks have already been removed and cleaned up, and several other maintenance jobs will be completed before the next owner takes possession. Find it here on craigslist with an asking price of $85,000.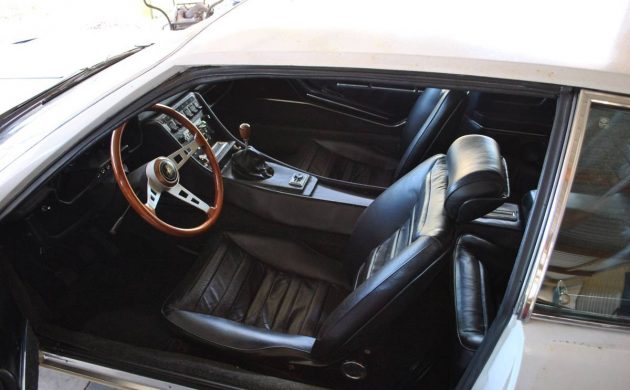 The interior appears to be in fine shape, and the seller notes the leather is still soft. The carpet may need replacing at some point, but no word as to whether it's due to being torn or wet (or both). Some rust is noted at the bottom of the doors, but it hasn't gone through all the way. Interestingly, the seller notes he has several original features, like the tool roll and the cover for the rear glass, but it's his mention of the "….original Italian license tag" that perks my ears up: was this a gray market example that made its way stateside?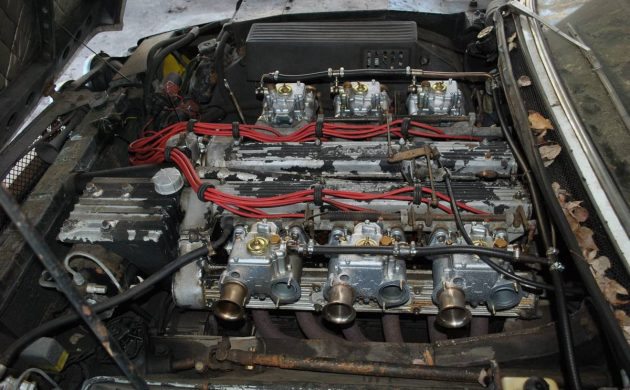 Some of the other big projects the seller has already tackled include: rebuilt carbs; rebuilt distributor; new fuel pumps; new rear fuel filter element; new fuel lines to front of car; air filter boxes cleaned and painted correctly; and new wires and plugs. The seller has sent out the brake booster and brake master cylinder for rebuilding, and those parts will be back before the car is sold. The Espada is a radio delete car from the factory, and that combined with the possible gray market status make it an intriguing specimen. Of course, an Espada this close to being finished is attractive no matter how you chop it up, so hopefully it finds a permanent home soon.
Have something to sell? List it here on Barn Finds!