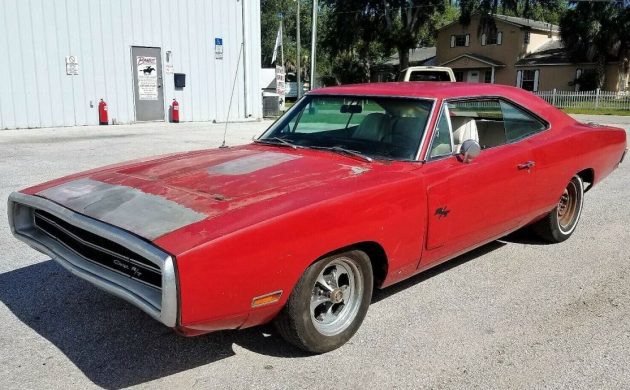 You may be seeing red when you look at this 1970 Dodge Charger R/T in Port Richey, Florida, but picture it in FC7 Plum Crazy purple with a white vinyl top and white transverse stripe. The original 440 cid (7.2L) V8 is gone, but a later 440 runs enough to get this genuine R/T onto your trailer. The listing here on eBay includes some interesting original options decoded from the body tag. Most of the car is intact, and bidding has eclipsed $17,500.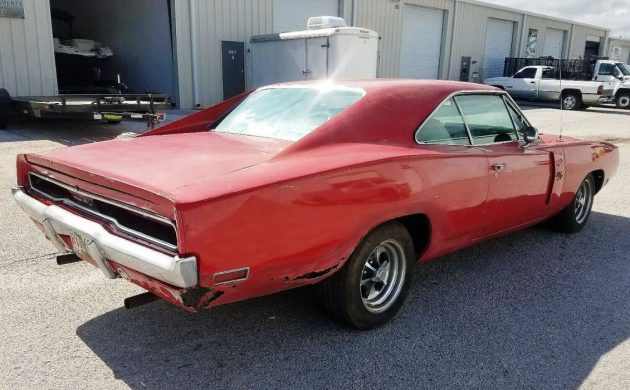 Despite the Sunshine State address, lower body rust suggests time spent in a more northerly region. What look like clear windows are unusual for a factory air conditioned car. One of two cars stored over 30 years, this R/T deserves some attention.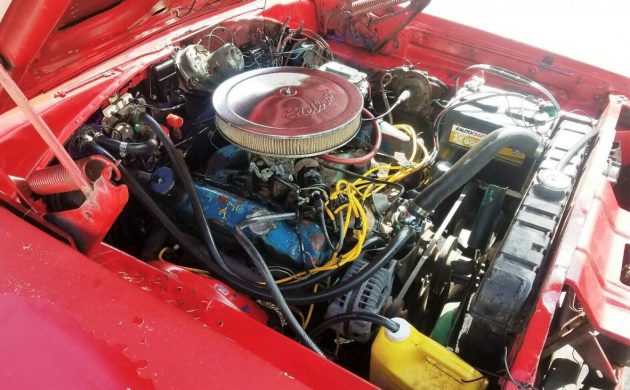 The nondescript "'70s 440" inhabits the lair of the original 375 HP single four-barrel 440. A three-speed automatic may or may not be the original heavy duty unit. Eagle-eyed Mopar fans may spot the N88 Speed Control module. Though not showing a compressor, this car also came with air conditioning. Tip your hat to the buyer for decoding the options and showing plenty of undercarriage pictures; they don't look bad!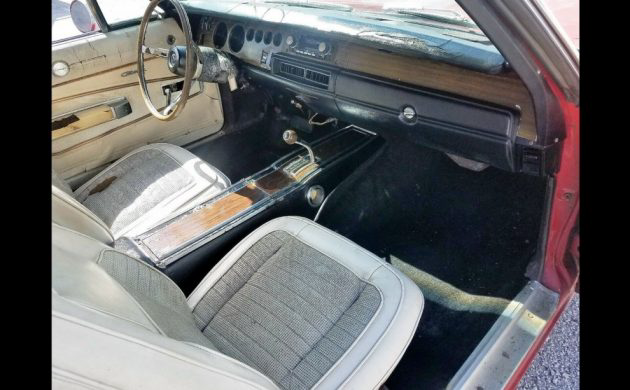 The white vinyl bucket seats, black (original) carpet, and white door panels form one of my favorite interior combinations. Other interesting options include the light package, console, three-speed wipers, and hood-mounted turn signals. Throw in power windows, additional chrome exterior trim, and an 8-Track radio and you've got one well turned-out muscle car. Reversing the thorough color-change will be the least of the new buyer's worries, but let's hope this project gets the front burner and plenty of money thrown its way. Would you go all the way back to stock on this long-forgotten R/T?