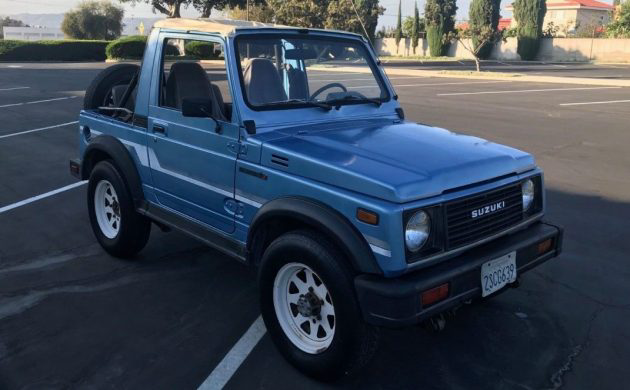 Some collector car reports have listed old-school Japanese 4x4s like the Suzuki Samurai and Isuzu Trooper as ones to watch for future price increases. I can say it's already happening with the Samurai, as these have been fetching good money in clean, driver condition like this 1986 example here on eBay. Heck, even parts-grade Samurais fly off the craigslist pages as trail-hoppers need spares and restoration parts are likely hard to come by. Fortunately, this one is clearly a preservation candidate.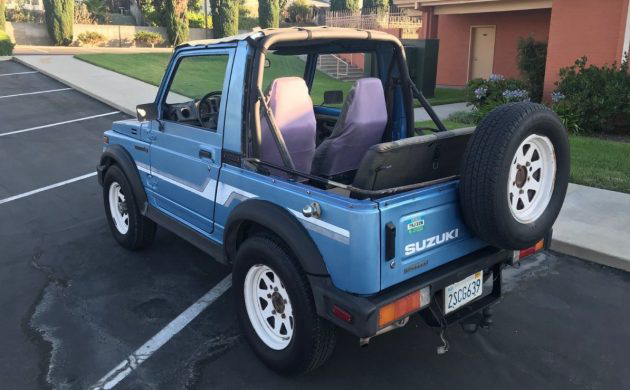 When you consider how many of these 4x4s were either destroyed out on the trail or simply faded away due to rust, it's not surprising to see experts opine that they're poised for a jump. Further, this is an era of vehicles that's becoming "cool" again, and one look no further than the Radwood car show that celebrates everything 80s and 90s. The Samurai is equal parts hip and hard-to-find, a perfect combination for nice ones to see a rise in price.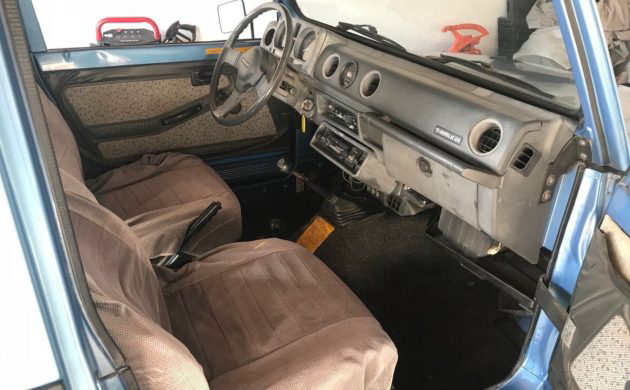 There's no obvious rust issues with this Samurai, which appears to remain in stock condition with a nicely preserved body and clean interior. Who knows what's beneath the seat covers, but I'm hoping these were used by an over-protective owner rather than a seller attempting to hide torn cloth. The interior isn't perfect, with plenty of wear to the dash and glove box door, but it's still nicer than I'm accustomed to seeing in any vehicle that can double as a trail rig.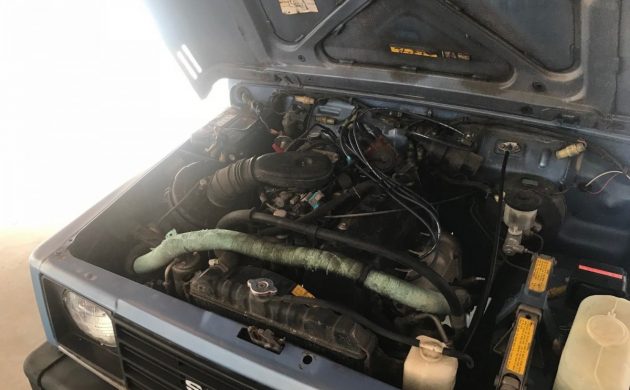 This is a California Samurai with 50,000 miles and a clean title. The seller doesn't mention anything about maintenance history, so we're left to assume it's been kept up with. The cosmetics would certainly speak to an ownership history that prized preservation, but more info is needed to justify the likely sale price of something north of $5K. Still, warning signs are pretty easy to spot with a basic truck like this, and there's nothing that I see which would scare me off from bidding.
Have something to sell? List it here on Barn Finds!