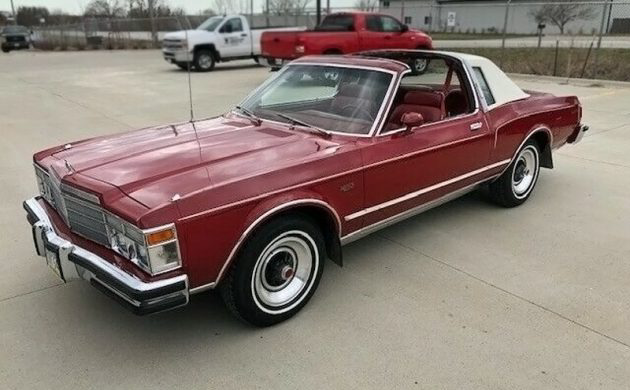 I expected to see world peace and political harmony before seeing such a nice 1979 Chrysler LeBaron again, especially a T-Top Coupe such as this one for sale here on eBay. It's been a long time since I've seen such a nice example, they don't seem to be out there anymore. This one is located in Urbandale, Iowa, just west of Des Moines and the current bid price is an eye-opening $8,701 and the reserve isn't met!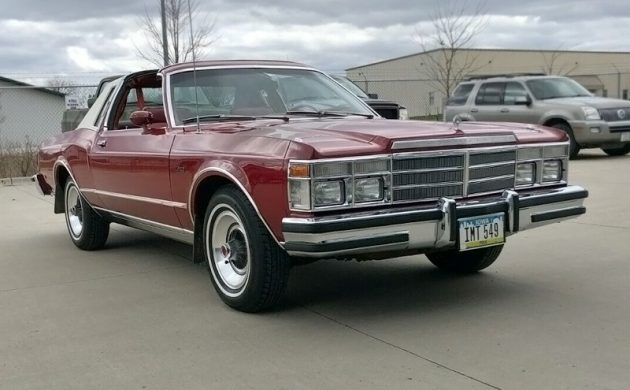 I heart this highly-unusual grille. Having the headlights on the bottom is just crazy, they must have slipped something into the coffee maker in the Chrysler design studio that day. It's such a simple move but so ridiculously unique and cool. The seller says that these are LED headlights but the photos are so small that it's impossible to really tell. They sure look like regular sealed-beam headlights to me. They say that the T-Top feature is rare and I believe it, it was about a $600 option and not many were made. That has to be adding to the bidding war on this car.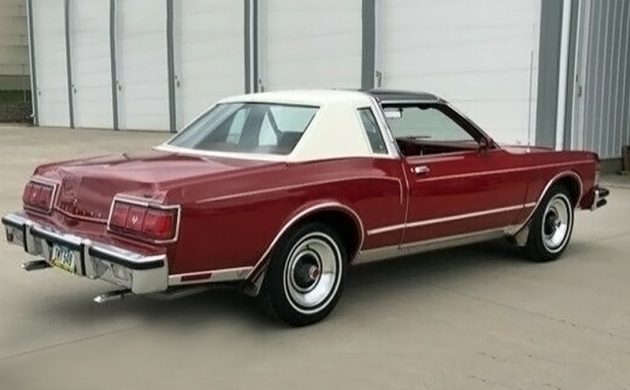 LeBaron was a coachbuilder in the early-1900s and they supplied custom bodies for Chrysler's Imperial line and other top models by other manufacturers. They were built for a decade beginning in the early-1930s and came back again in 1955 to be associated with the Imperial line of cars until the mid-1970s. They became their own Chrysler model in 1977 so this is actually a first-generation car which was made until 1981, to be followed by Chrysler's K-body front-drive LeBarons in 1982.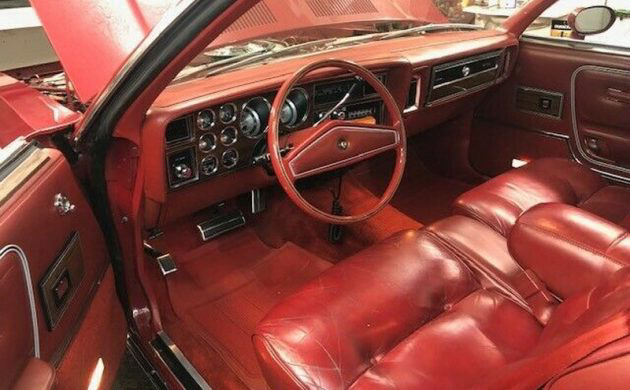 This car looks just about perfect inside and out. I don't really see a flaw anywhere in the photos, but they are fairly small photos. Clearly, the bidders aren't seeing any flaws in the photos. Collector Car Market lists a 1979 2-door LeBaron with a 318 as being $8,400 in #1 condition. This car may well be that nice, and it has a 360 with a 4-barrel carb so the current bid price is probably right on the money.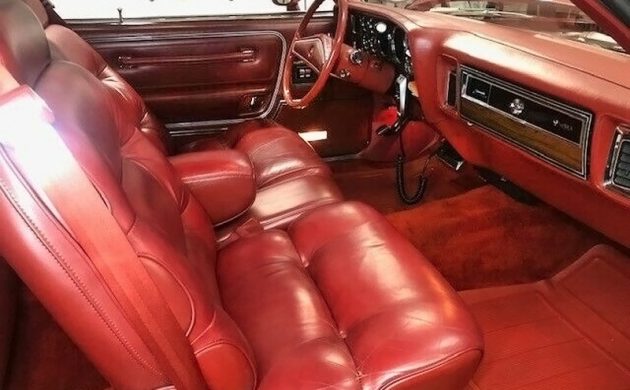 The interior makes me weep it's so beautiful and perfect. Red leather? It doesn't get any better than that. The seller says that they have color-matched red leather in case the next owner wants to redo the seats, but I don't have a clue why anyone would want to do that! A built-in factory optional CB radio and 8-track player?! Yes, please, even if they don't work, which I'm guessing they both do in this case. The back seat doesn't look like it's ever been sat in and the underside looks great, too, especially for a vehicle located in Iowa where they do get snow. The seller doesn't seem to know what the actual mileage is and clearly, this one hasn't been used as a winter car.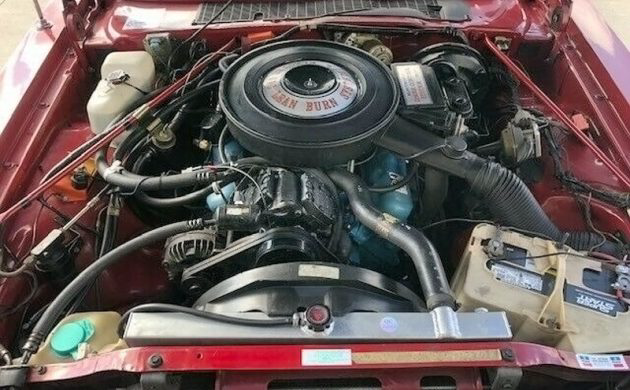 This is the top engine, Chrysler's 360 cubic-inch V8 with a 4-barrel carburetor and 195 horsepower. The seller says "NEW 360 CUBIC INCH 4 BARREL MOTOR AND FACTORY TORQUE FLIGHT AUTOMATIC TRANSMISSION" (sorry for yelling) and I don't know if that means that this engine and transmission are new or were rebuilt or what that means. The lean-burn system is there but is disconnected. This has to be the nicest LeBaron of this era for sale maybe anywhere on the globe right now. Have any of you owned one?