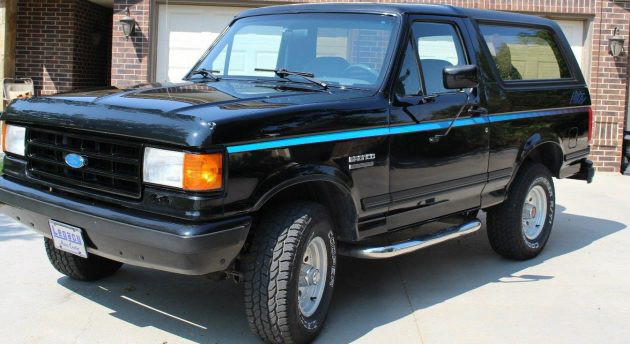 Not much time remains on this limited-edition Ford Bronco Nite edition, listed with a clean bill of health by the seller and with the reserve unmet. These were strictly cosmetic in nature, but the Nite editions are so rarely seen that buying one solely for a few trim modifications is likely justifiable behavior by a Ford truck collector. Find this 1991 Bronco here on eBay with a Buy-It-Now of $14,995 and with bidding just over $3K at the moment.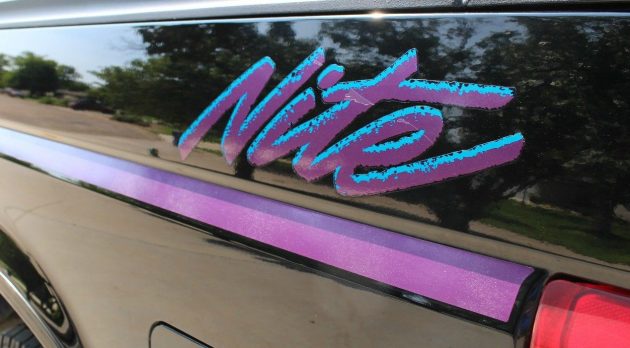 The Nite package was pretty basic. According to Ford150.net, "The Nite package was a special edition package that was available in 1991 and 1992. The package was for the most part an appearance package, with the most noticeable features being the black paint & trim, and special multicolor stripe. The Nite package (available on the XLT Lariat truck) also included 235/75/15 white-letter tires, alloy wheels, and sport suspension."
Otherwise, it was your basic Bronco. This one makes do with the standard-issue 302 V8 which is said to run well. The seller purchased this truck as part of an extended vacation with his son, driving it from Oregon to Kansas and reporting no issues along the way. The A/C is still cold and it's been stored in a climate-controlled garage ever since, and clearly hasn't spent much time off road. New tires, belts and hoses round out the recent maintenance.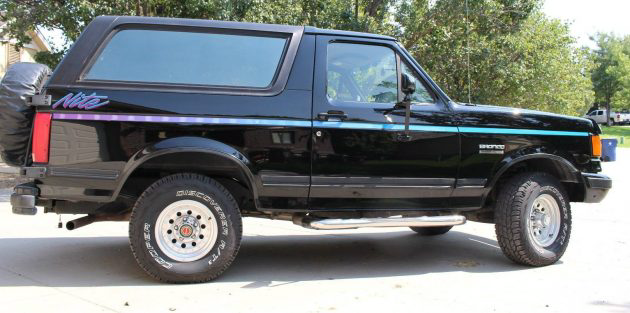 The true connoisseur will want to add an F150 Nite Edition to their stable if they end up winning this Bronco, though the current rate of bidding makes a sale unlikely at the current ask. Broncos in general command good money in this kind of shape, but the big dollar sales go to low mileage survivors. Though this Nite Edition is undoubtedly a near-extinct specimen, the demand for this Bronco versus a non-Nite edition with 20,000 miles is likely miles apart.