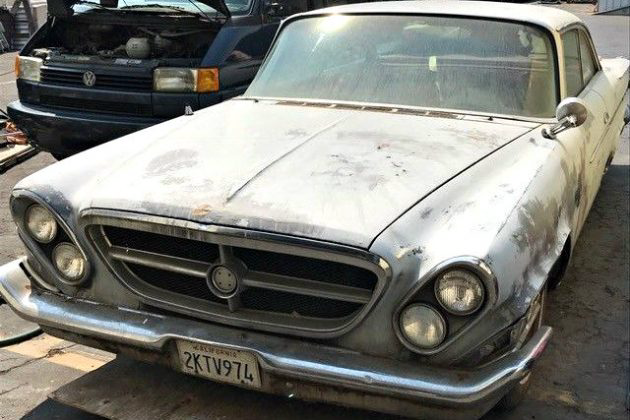 While the "letter cars" are interesting and desirable, non-letter cars can often be a bargain, but still offering the unique styling offered by Mopar in the 1960's. This 1962 300 looks to have been parked for a few years, but this classic is actually a driver! Offered for $4,500 this 300 seems worth a look. Check it out here on ebay out of Richmond, California.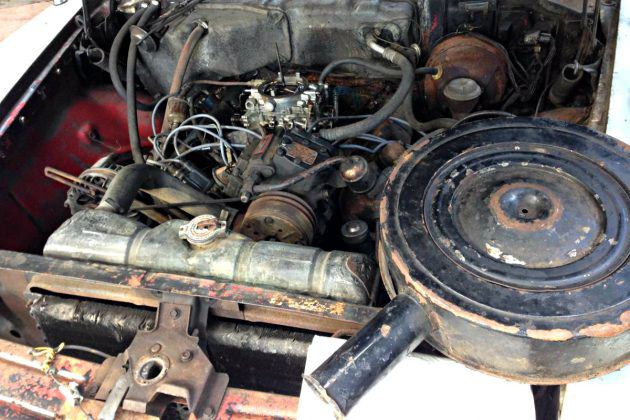 Packing a 383 V8 instead of a 413, this no letter car still has some scoot. Featuring air conditioning, power brakes, Power steering, and a push button auto, this Mopar has all the creature comforts you could ask for. Having recently received a tune up, the engine does run, and in fact, this Mopar is a driver! Certainly needing a few odds and ends to be a true street goer, this Chrysler is interesting simply for the fact it is mostly complete and that it can be driven.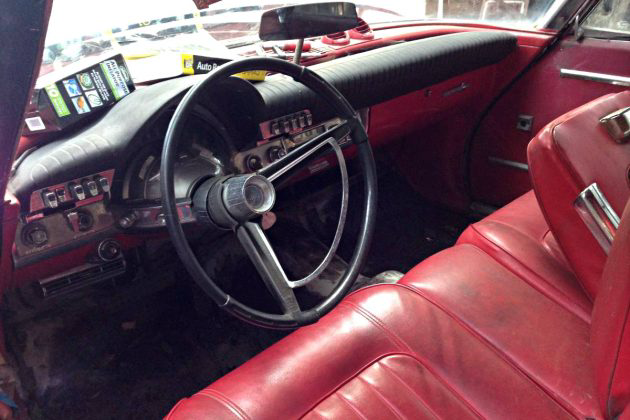 From here, the view isn't too shabby. The seller claims that the dash and front seats have been recovered at some point in time, and they do look nice. The dash looks excellent, and the front seats look very nice as well, but could stand a good cleaning. The carpet was removed by the seller to prevent the spread of rust, and it would appear that the rear seats are missing.
With very interesting styling and only two doors, this Mopar is certain to stand out no matter where you may go. The seller has offered some fair information about this car that otherwise would be obscured by the images. Described as having "funky" doors, I don't think that the seller is trying to drop hints about the disco era. It looks like the doors don't shut quite as well as they should, or that there is something else going on that isn't discernible from the images.  The bottom edge of the trunk lid has some rot, and there is rust present on the rockers. Inside the floors have some rot as well, but it seems to be a minor concern based on the seller's description. The quarters look nice, and the majority of the body is covered in paint leaving little in the way of surface rust. Certainly needing some beatification, and some elbow grease, this 300 seems like reasonable project car that you could work on while keeping it a driver. Would you jump on this no letter project?