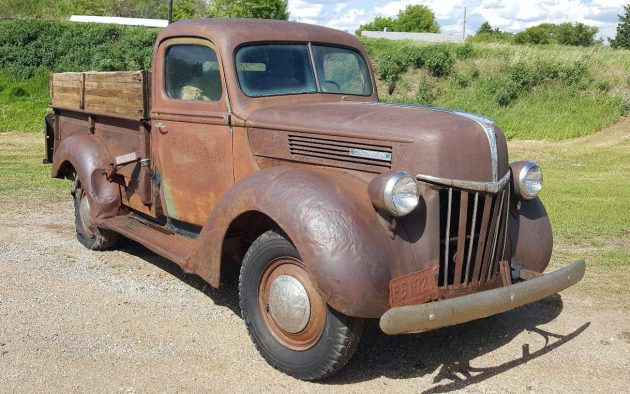 These old Ford farm trucks just have a great look to them. It doesn't seem to matter if they are dinged up or if the paint has been burnt to a crisp. The fact that something like this hasn't returned to the earth is a testament to their build quality too. This particular truck needs some work, but could be a great candidate for a full restoration or even to just get running. It's located in Cavalier, North Dakota and is listed here on eBay with a $1,000 starting bid and no reserve!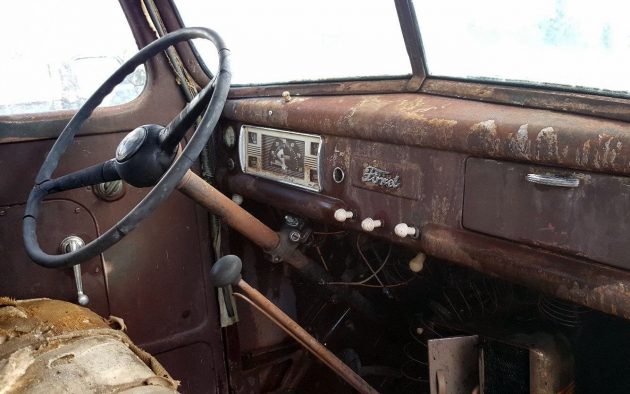 Nothing fancy in here. There a bench seat, steering wheel, shifter, and three pedals. The seller claims that it has been sitting a barn since 1971  so that could be the reason there isn't more rust. There is some rust in the sides of the bed that need attention, but otherwise everything appears to be solid. A few photos of the floors would be helpful to verify that though. Restoring the interior shouldn't be hard and will need to be done even if you decide to leave the exterior alone.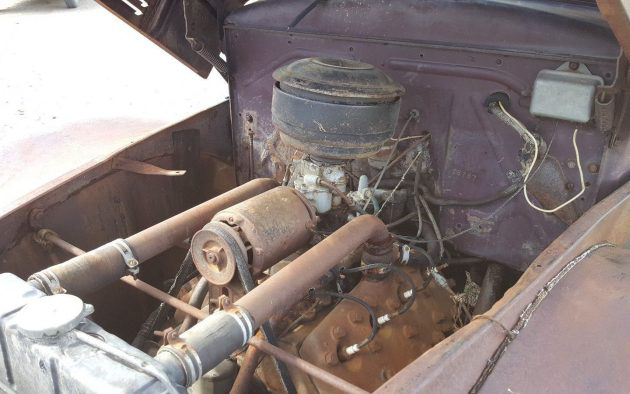 The flathead V8 found under the hood may need a little more attention though. The seller says that it will not turn over by hand, so it may be seized up. It has been sitting for a long time, but you may be able to get it free by squirting some oil down the cylinders. Budget for a full rebuild or replacement engine though. It would be fun to bolt up some period speed parts while you're at it.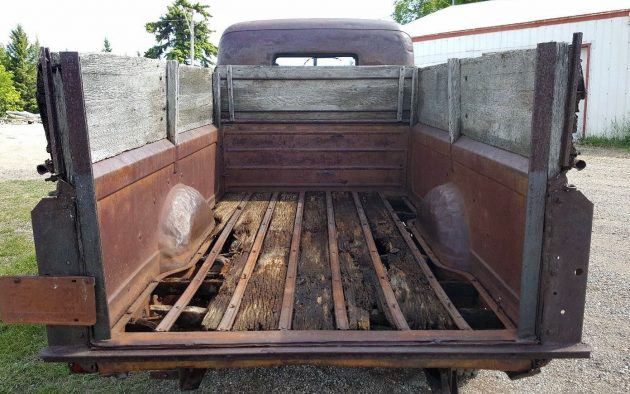 After getting the engine running and the interior cleaned up, you'll want to turn your attention to the exterior. This may be a great truck to restore, but having a beat up old farm truck seems to be a trend right now. It's cheaper and easier for sure. Just be sure to replace that wood in the bed before making any hardware store runs because you might arrive with only have of your purchase. Overall, this is a very cool old truck that could be taken many different routes depending on the preference of its next owner. What would you do with it?