There's a row of old Power Wagons sitting on a farm out in North Central Massachusetts that I pass by fairly often, looking just as tired and as tough as this one in Wisconsin. These trucks are the kind of machines that can half dead and still look strong enough to pull out of a field under their own power. This one, of course, cannot, but it's been a midwest truck for most of its existence and that means it doesn't have any catastrophic rust to deal with. The condition of the engine is unknown, but these aren't exactly complicated machines. Find it here on eBay with bids to $2,500 and the reserve unmet.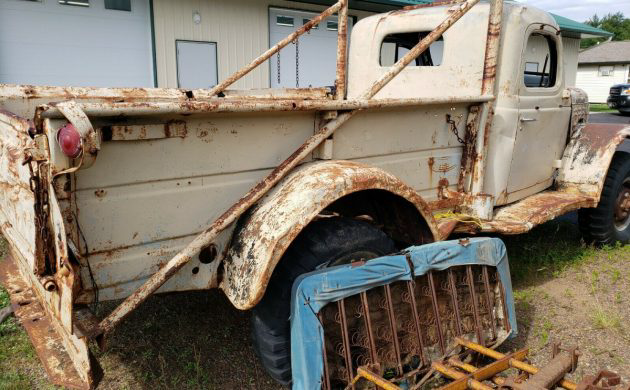 Now, despite the relatively good news on rust – that being that there's no major rot in the body, and the seller says you could restore it back to running conditions and never have to address any major rust repair – there is a crack in the frame by the rear spring perch. So, even with its solid condition, a frame repair will still be needed.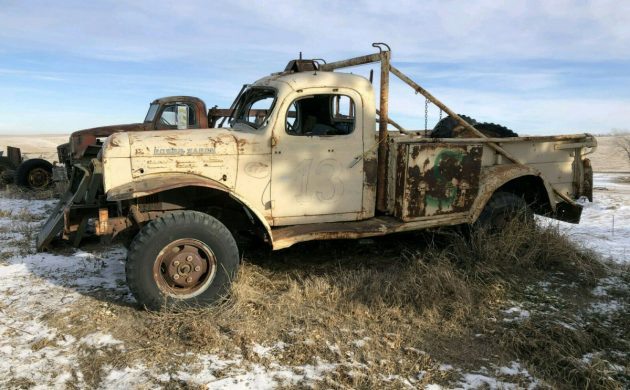 And even if it's not truly rotten, you'll still have to be OK with seeing a lot of surface rust every time you lay eyes on the truck, which many of us can live with. But it's no specimen of preservation, by any means. The seller spotted faded lettering on the doors indicating it worked for a marina.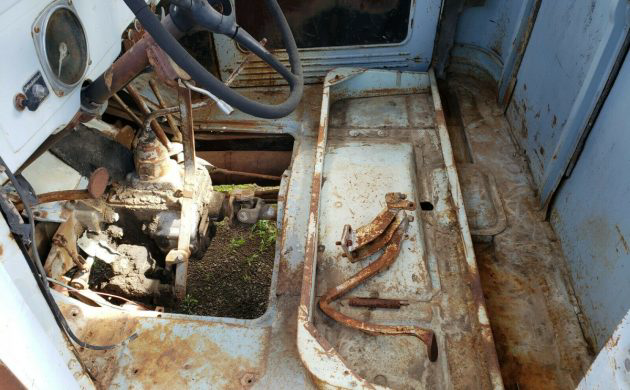 But that's also how a Power Wagon was destined to be viewed, in my opinion, as a battle-tested machine that you're not afraid to use for any purpose. A pristine Power Wagon is almost an oxymoron, of sorts. The cabin floor looks as good as the seller promised, with no major rot present. However, the next owner will need to source a complete interior as the original seats and any paneling have been removed from this truck and presumably transplanted to a more deserving specimen. For years, old Power Wagons were likely seen first as good parts rigs before any thought of preserving them came to light.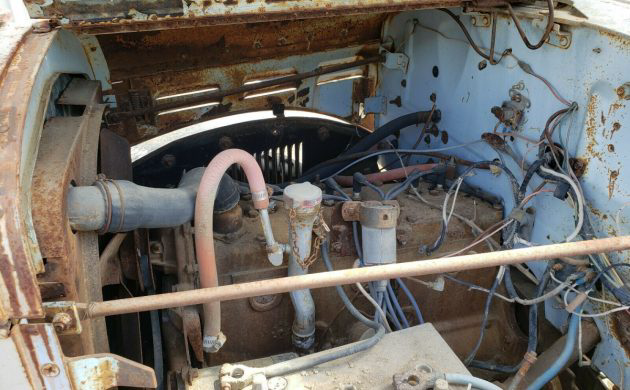 The engine is the standard 230 CI inline-six, which was a tireless workhorse when new. Certainly not quick by any standard, but an engine you could repair in the field should it ever falter. The seller hasn't made any attempt to start it, likely partially due to the rear driveshaft being AWOL. I suspect most Power Wagon enthusiasts would place an emphasis on having a mostly rust-free example that just may need a heart transplant in order to run again. The reserve hasn't been cleared yet, but the seller claims it's reasonable.
Have something to sell? List it here on Barn Finds!