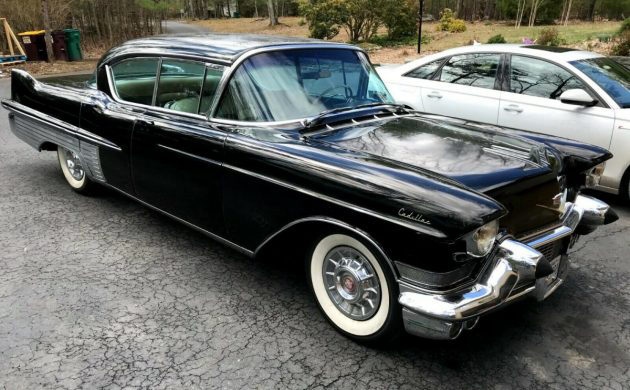 This 1957 Cadillac Fleetwood was stored in a shed for nearly four decades. Therefore, it is no surprise to find that it has only accumulated 46,900 miles on its odometer throughout its life. The owner revived it and returned it to a roadworthy state about 4-years-ago, and he has now decided to place it on the market. Located in Woodstock, New York, it has been listed for sale here on eBay. Bidding has reached $15,000 in what is a No Reserve auction. I have to say a big thank you to Barn Finder Larry D for spotting the Fleetwood for us.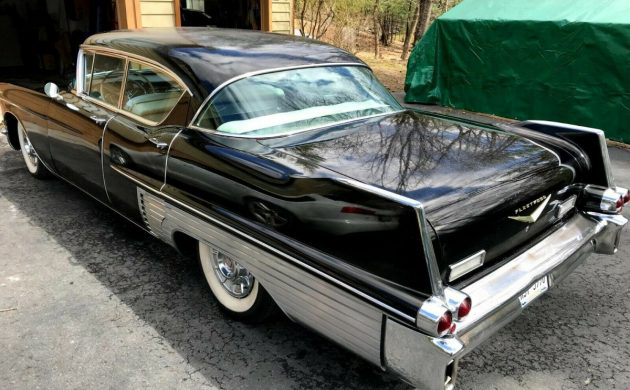 The Fleetwood is unmolested and still wears all of its original Black paint. It shines pretty nicely, but as you will see in a moment, it isn't perfect. The owner admits that there is surface corrosion but doesn't mention any problems with penetrating rust. The panels are as straight as you could hope to find in an original classic of this era, and the gaps are as tight as you might expect from a manufacturer who has always boasted about their build quality. The chrome and trim are in excellent order for a survivor, with no apparent damage or missing pieces. It is expected that any luxury car from this era was going to be fitted with tinted glass, and the Cadillac is no exception. It is all original, and it appears to be free from major flaws.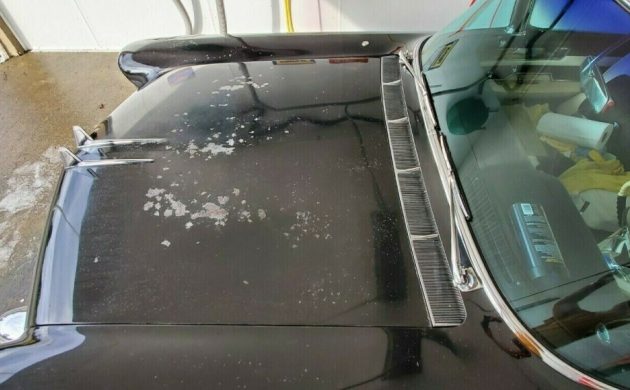 Time has taken a toll on the original paint, and there's no doubt that the vehicle would benefit from a cosmetic refresh. However, if the buyer wants to maintain the Fleetwood's original survivor status, that is a possibility. Even with all of its flaws, the paint does hold a nice shine. If the "shabby chic" appearance appeals to you, that could make this the perfect classic to own.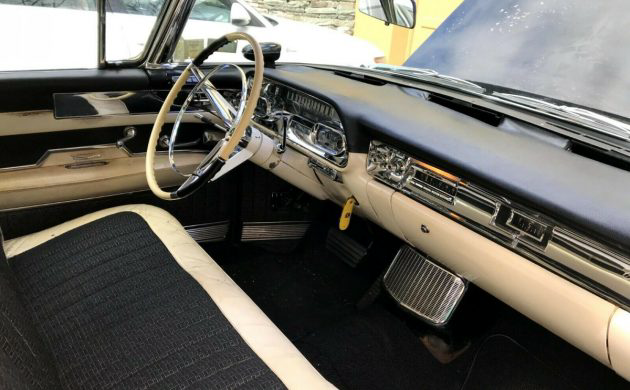 The interior of this Cadillac is a surprise because it is better than I had expected given the years of inactivity. It would have been no surprise to find evidence of rodent infestation, but the upholstered surfaces are free from this. There are no rips or tears, but there is some "dirtying" and some seam separations. However, I'm pretty sure that an upholsterer could return this interior to an excellent state without breaking the bank. If they repaired the separations and applied the right cleaners and treatments, the upholstery could be returned to a factory-fresh condition. This is a luxury car, so creature comforts abound. Some of these work, while some don't. The radio operates, but it will need a new speaker. The power front seat and the power driver's window require attention while the clock has stopped. The remaining power glass, the air conditioning, the soft-close trunk, and the Autronic Eye function exactly as Cadillac intended.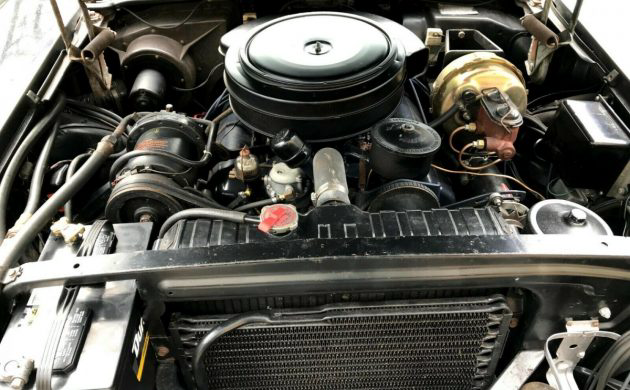 The owner revived the Cadillac in 2017 after it had been sitting for nearly four decades. He treated the original 365ci V8 to a rebuild and fitted new brakes, new suspensions, and new tires. That 365 should now be producing 300hp, which finds its way to the rear wheels via a 4-speed Hydramatic transmission. At 4,980lbs, this is a heavy classic. That makes the 18-second ¼ mile ET seem pretty impressive. The owner has covered around 3,000 miles since the Fleetwood was revived, and he describes it as being enjoyable to drive. I have included a video of the car running and driving at the bottom of this article. It sounds crisp and clean, with no evidence of rattling, squeaks, or other problems.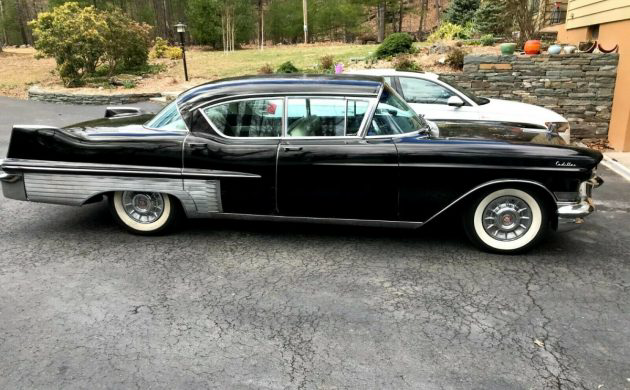 The owner set the auction for this 1957 Fleetwood to open at $15,000 but says that he will accept a BIN price of $20,000. When you look at its overall solid nature and the work that has been performed on the drivetrain, those figures seem to be pretty competitive. Seventy-four people are currently watching the listing, and it will be interesting to see how many of them choose to bid. If it were a spotless example, it would easily command a value of $30,000, and getting it to that state without compromising its financial viability would be possible. Of course, the buyer might like that survivor look, so I could understand that decision if they left the car untouched. Which way would you go if you parked this beauty in your garage?