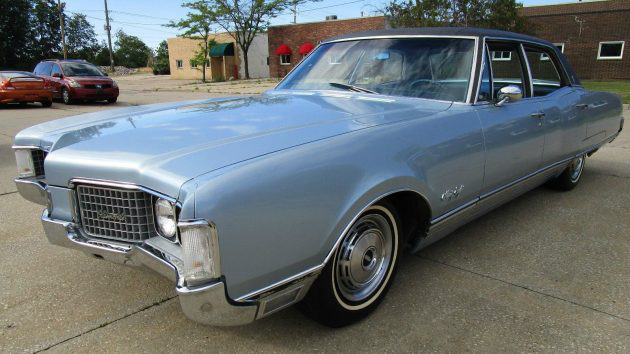 What a classy looking car! Oldsmobile called their entire 1968 lineup "The Youngmobiles" in some of their advertising, and this 98 was the cream of the luxury crop, despite having, well, things that would impress your father. Or grandfather! This particular car is located in Cleveland, Ohio, despite having spent almost all of it's years in Pennsylvania with a single lady owner. It's listed for sale here on eBay, where early bidding hasn't gotten over $700 yet, there's no reserve, and I'm sure it will go much higher than that. If not, I'll be flying to Cleveland about a week from now!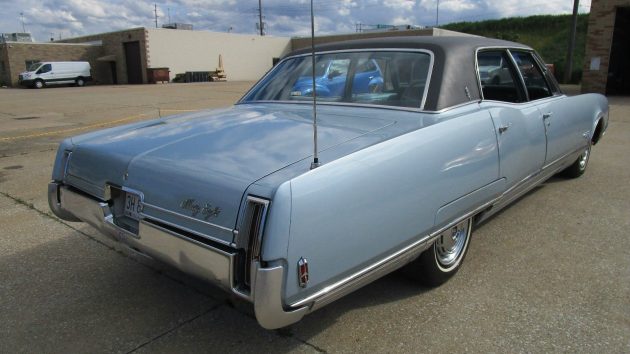 The story goes that the lady drove the car very sparingly, and if this really is the original paint as it appears to be, I can believe it. There are a couple of small dents in the rear bumper, but to be honest, apart from some stone chips that's about all I can see that would be problematic on the outside of this survivor.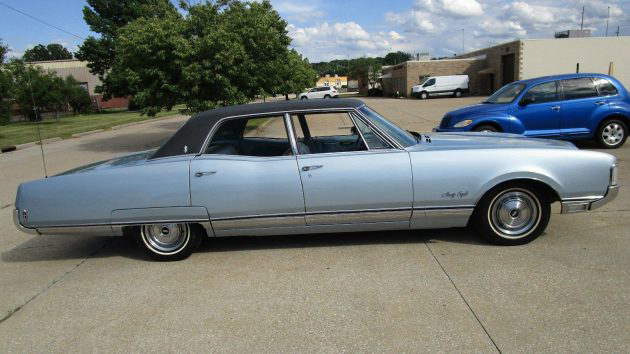 Although I wouldn't call this 98 a styling pioneer, it does show remarkable restraint and class considering what Oldsmobile 98s looked like just 10 short years before!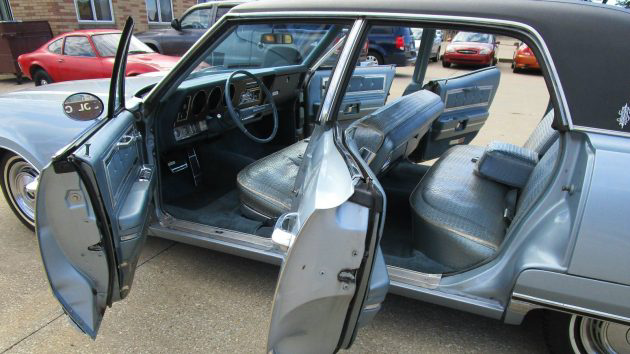 No question about having enough room for the family here! Not only that, those are the original plastic covers on the seats that were a $121 option when new (according to the seller). Naturally, the upholstery underneath looks terrific! If you want to see some closeups of the car, there are 99 pictures posted here. Aside from some further detailing, I don't think I'd be doing anything to this cool car!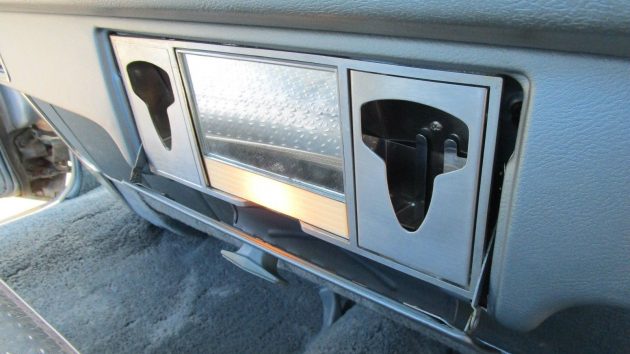 This cool vanity setup is hidden behind a door in the rear seat. I couldn't tell exactly what the vaguely T-shaped slots were for, so I went hunting online.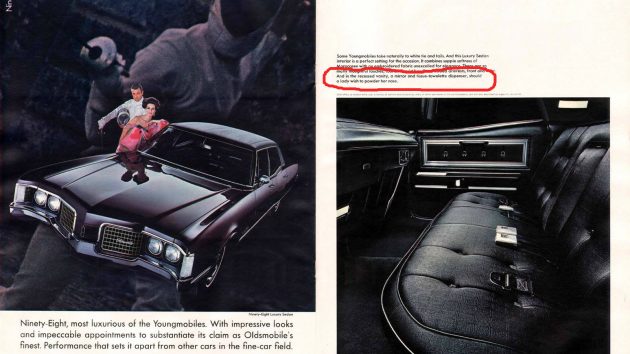 It turns out, thanks to this great brochure from lov2xlr8.no that they are both "…tissue-towelette dispensers, should a lady wish to powder her nose." Just imagine that ad line going out today…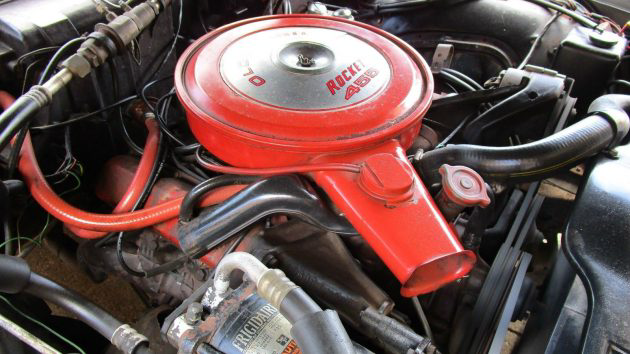 Under the hood we have what is said to be a sweet running 455 Rocket V8, with cold air conditioning that's just been serviced. As a matter of fact, the seller claims to have just spent $1,500 servicing the car to bring it to daily driver status. Not the way I'd want to use the car, but certainly if it could be, that's pretty nice shape. Anyone else interested besides me in this cool survivor?