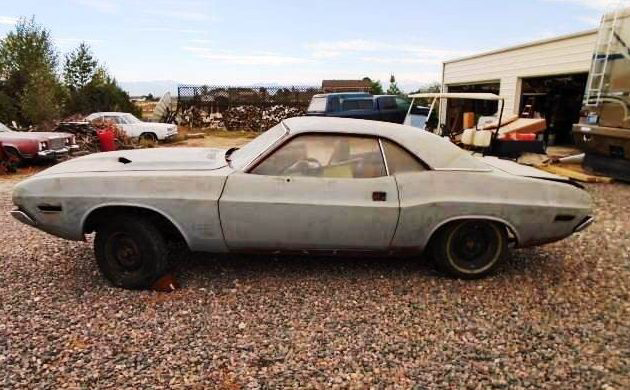 Walking the fine line between "collection" and "junk yard" comes this multi-car sale outside Denver, Colorado. The listing here on Craigslist is little more than a teaser. Some folks don't mind answering the same questions over and over again on the phone instead of providing information in the listing, and there's nothing wrong with that. The star of the show may be this 1970 Challenger R/T SE. It looks a little light in the front end today but it originally came with the venerable 383 cid V8 and an automatic transmission. The R/T SE combined the best of "go" and "show," with 1970 marking the peak for the E-body combination. Thanks to reader Gunter K. for spotting this pack of Mopars.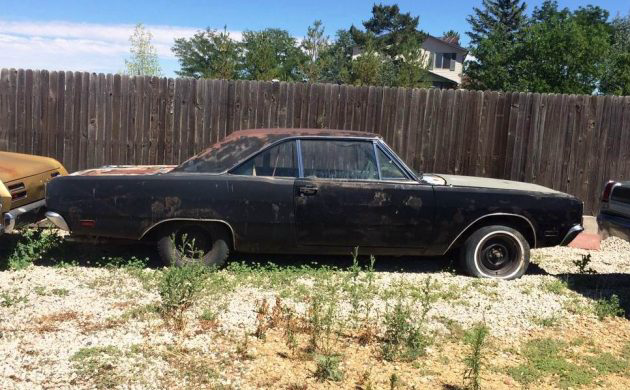 With a host of late '60s and early '70s Dodge Darts listed, and not in the order of the pictures, I'll beg for mercy if my descriptions run astray from the truth. Corrections are welcome in the comments below. This could be a 1969 Dodge Dart GTS that originally came with the 340 but now runs a more common 318. The 340 is known for punching above its weight, especially in the spritely Dart.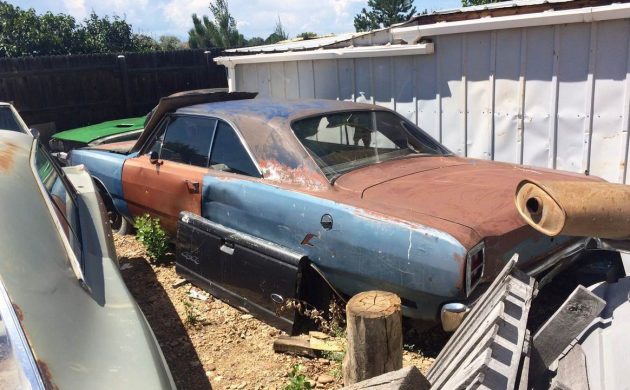 What might be a 1969 Dart Swinger also lost its factory 340 for a 318.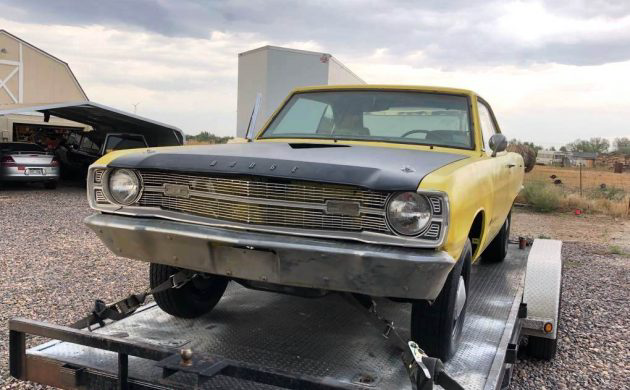 Could this be a 1969 Dodge Dart hardtop? If so it may have the heavier 8 3/4 rear end and front disk brakes. No engine is mentioned or apparently present.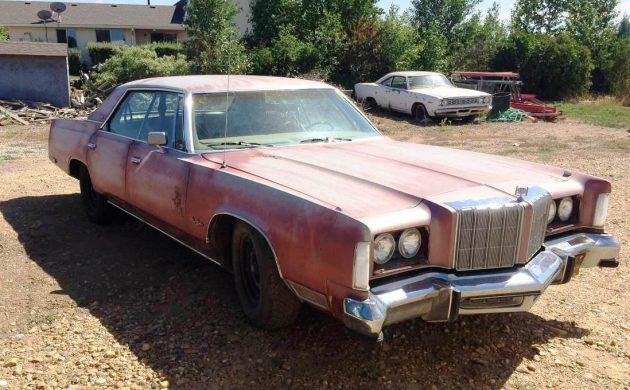 Fans of heavy metal or anyone recently deciding to jettison their apartment for life in their car should take a look at this 440-powered 1977 Chrysler New Yorker. This once-luxurious high-roller is advertised as demolition-derby fodder but could make someone a splendid and slightly-mobile apartment.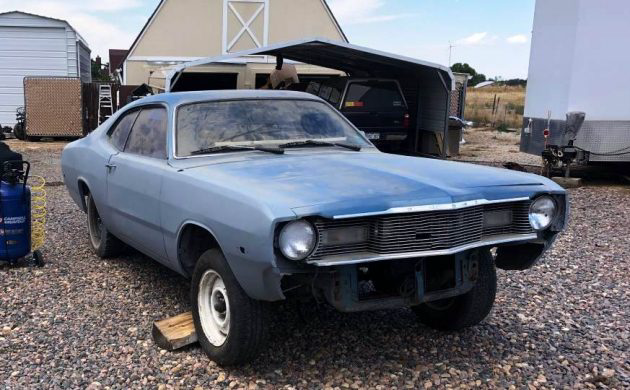 What is likely a 1975 Dodge Dart Sport awaits the engine of your choice, and apparently comes with the "poor man's parking brake."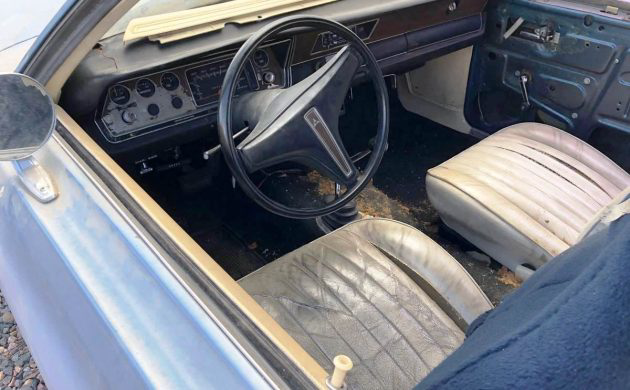 Possibly the interior of the '75 Dart Sport would make for a dashing restoration. The blue and white bucket seat upholstery and floor shifter would make an interesting deviation from a sea of black vinyl interiors.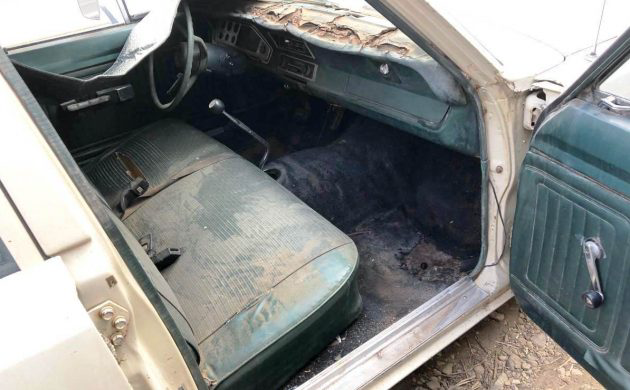 This four-door Dart? sedan features a bench seat and floor shifter, often mated to the famously indestructible and frugal "Slant Six" engine. Though not exactly a muscle car honey hole, this multi-car sale offers these cars a second chance. Advertised as "not a fire sale," let's hope the offers end in some deals being struck so these cars end up back on the road. Which is your favorite?