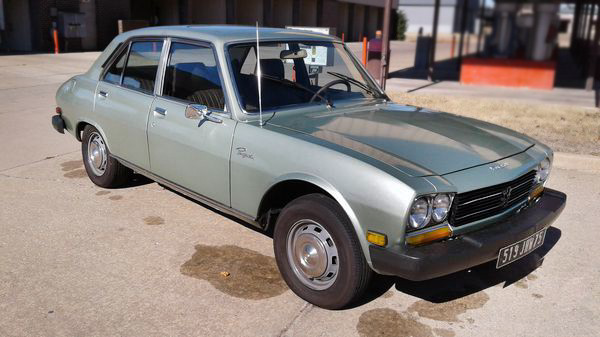 I know that there are a lot of diesel pickups in Tulsa, Oklahoma but I wonder how many diesel-powered French cars there are in Tulsa? This 1978 Peugeot 504 diesel sedan is located there so there's at least one. The seller has this example listed on OfferUp with an asking price of $6,000 or offer. Thanks to John D. for submitting this Peugeot 504!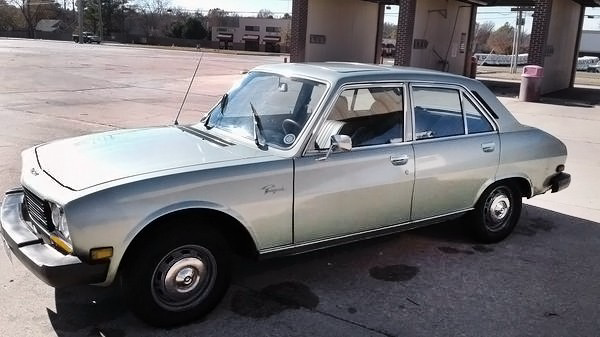 This is a rare car to see anywhere in the US today but I didn't expect to see it in Tulsa. Tulsa is a great city and I always love going there but I don't expect to see French cars there. I think more of New Hampshire or Oregon or maybe somewhere in Canada. Peugeot made more than 3-million of them in Europe between 1968 and 1983 and this example looks like it's in excellent condition.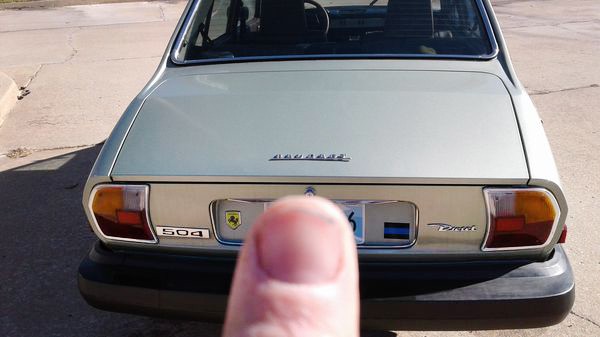 Gaa, the dreaded thumb-hiding-the-license-plate photo! There is a reason why this car looks so good, and maybe why the asking price is above NADA's high-retail value of $4,700 – it has new paint. What appears to be light green metallic paint is new and the interior has also been redone. It looks like a high-end job on both the paint and interior but it's hard to tell from just a handful of photos.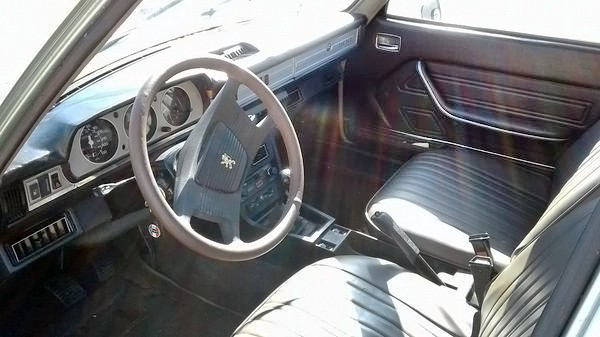 This is a manual transmission car but Peugeot offered two or three different automatic transmissions throughout the run of the 504. The seller says that this car "has a sliding sun roof, electric Windows and the heat and ac work". Peugeot is well known for having some of the most comfortable front seats ever produced.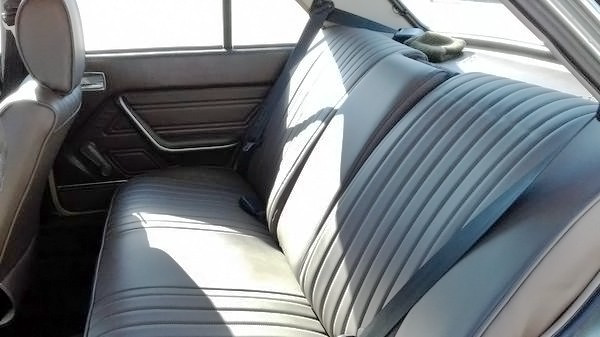 The back seat looks great, too, as it should since it's been redone. You can see the manual windows that the rear seat passengers had to work with unlike the front seat occupants who had power windows. So, like the manual transmission, the rear windows are basically unusable for anyone under 20 since it's a rare person that age who has ever seen a manual window crank! (I'm kidding, sort of, but not really..) Unfortunately, they aren't showing us the engine, which should be Peugeot's 70-hp 2.3L diesel. There is no mention of how it runs but hopefully it works as well as the rest of this car looks. Have any of you owned a Peugeot?
Have something to sell? List it here on Barn Finds!