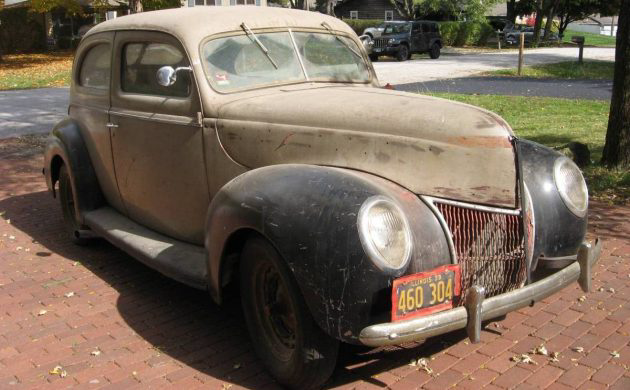 This dusty '39 Ford has been in storage for 60 years! Heck, it hasn't even been cleaned for 60 years. That might not be a good thing but this one is interesting because there's a nice surprise under the hood! It's located in Frankfort, Illinois, and is listed for sale here on craigslist for $8,000. A special thank you goes to Barn Finds reader Ikey H for sending in the tip!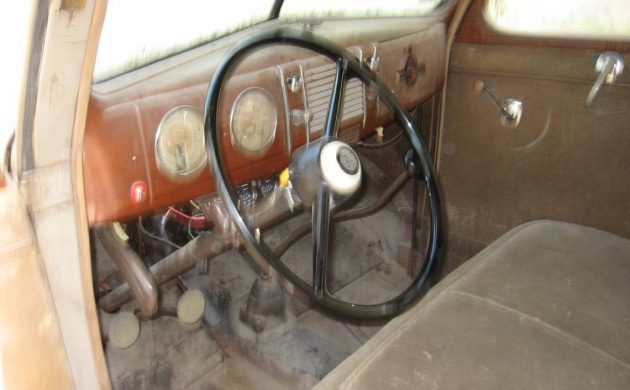 At first, I wasn't too excited about this old Ford but after looking at it closer, I want it badly! If the story is true, this is quite a find. The seller claims that it has been in storage for 60 years and they have owned it for 40 of those. That means it may have been hot-rodded in the sixties or earlier! The interior could use a good cleaning but it looks original.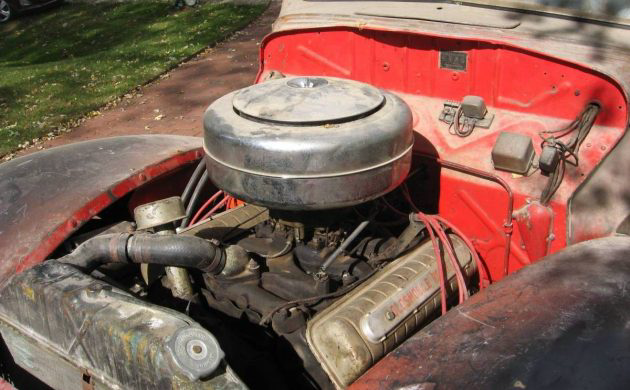 Things under the hood are a different story though! Where the flathead V8 had once been, there's an Oldsmobile Rocket V8! The Olds engine was popular among hot rodders and this one appears to be a 303 which would have been built between 1949-1953. The seller claims that the car was made driveable five years ago, but that it has been parked again for the last three.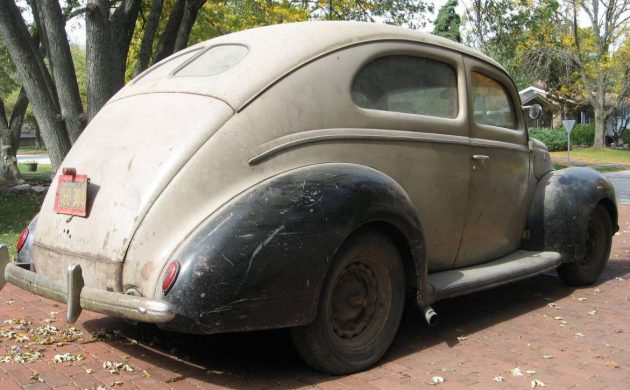 The only external hints that this Ford has been upgraded are the side-exit exhaust and red grill. I'd probably leave the exhaust alone but would try to source an original grill. Someone went a little wild with the rattle can and for overspray all over the front fenders. So, I would want to clean that up while doing the much-needed detail job. If this one were closer, it would already be in my garage!