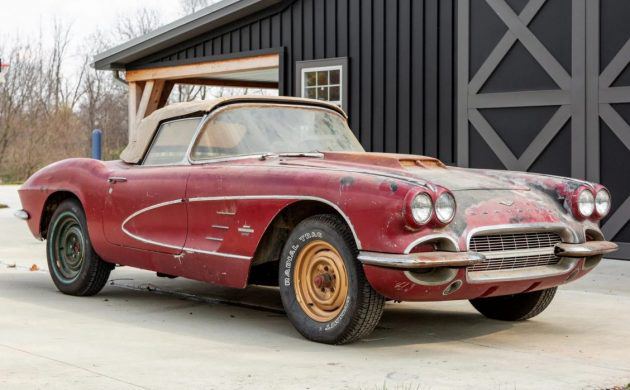 Every car that survives long enough has a story, sometimes many of them. These objects that we love are, like all things, ephemeral; they succumb to rust and wrecks and mechanical failures. They burn and they get crushed. They're built to be, ultimately, used and used up. This is why, when I see a car like this 1961 Corvette — located in Pendelton, Indiana, and available here on Bring a Trailer — I sometimes think about the story told by its condition, its modifications, even just its continued existence.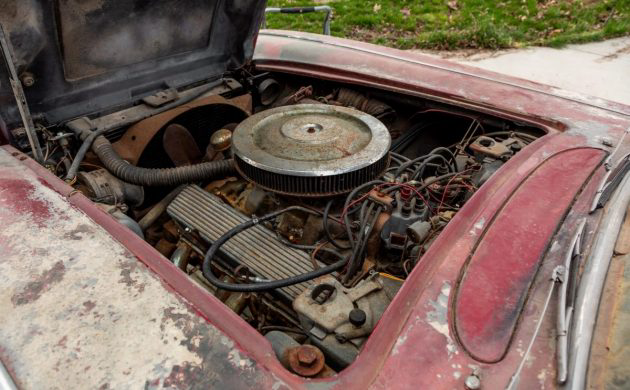 This car was bought in 1965 by the seller's father, and at that time the 327 currently installed had already been stroked to 369 cubic inches. In the intervening years, the engine was given a new cam, headers, and intake manifold, with a new dual exhaust. The seller reports that the engine hasn't been started in 20 years or so, but that he doesn't believe that it's seized.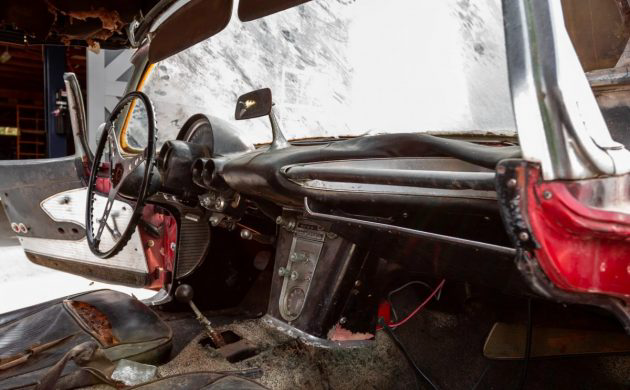 When it comes to the body and interior, two things are clear: first, the car warrants a complete restoration, and second, that it's likely an exceptional candidate. From the pictures provided of the underside of the car, the frame seems solid; at least, there's no obvious rust-through. There's damage to the fiberglass just ahead of the passenger side door, and the hardtop will need some glass replaced. The car comes with all its original trim– but this, too, will need attention. Every soft surface of the interior will need replacement, though if one were to take a chance with some polishing compound, the chrome might just prove to be a pleasant surprise. What the car needs would fill a post three times the length of this one, but the new owner will have one huge advantage: few models have such a passionate network of owners or the ready availability of aftermarket parts and supplies. There's little that you might need for this car that can't be found, including the expertise of a wide range of specialists who can address every aspect of a full restoration.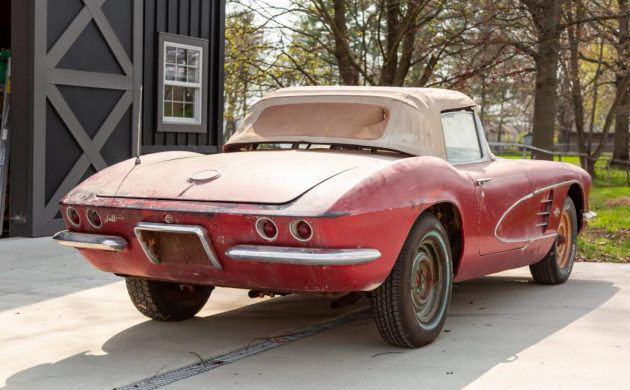 And this is one car that would be worth that sort of attention to detail. Not just for the automotive history, the investment, or to preserve an example of a timeless design, but because it has meant something to someone and can mean something to someone again. So many of us are here, part of this beautiful hobby, because of our own history with cars. As a pastime, old cars don't make sense: they're time-consuming and often frustrating to the point of madness. Money-wise, you're lucky if it's a wash. But that's love. Cars are a part of us, a part of our personal histories. Sometimes, with a special car like this one, we can be a part of theirs.