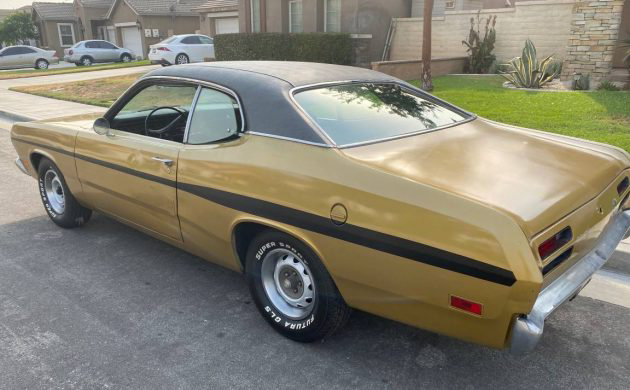 A 1971 ad for the Plymouth Duster read, "Duster, coming through and lookin' good." I think that description still fits 49 years later. This 1971 Plymouth Duster was found here on craigslist in Corona, California. The seller is asking $13,900.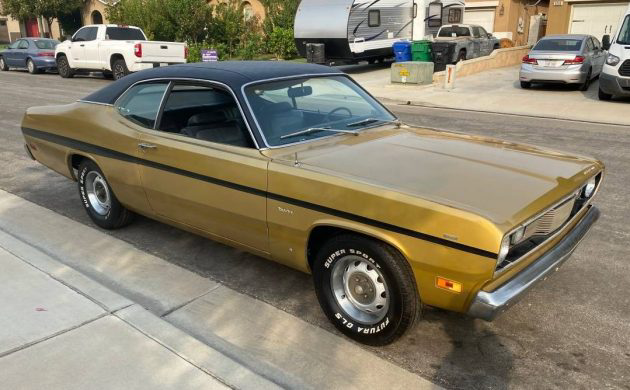 The Plymouth Duster debuted for the 1970 model year and was based on Plymouth's Valiant. It took aim at the Chevrolet Nova and Ford Maverick and was so successful that Dodge got its own version, the Demon, for 1971. Throughout the Duster's 7 model years the formula generally remained the same with little variation among the model years, save for a slight front clip refresh starting with the 1973 model year. The 1971 model year was a successful one, with 186,478 examples built.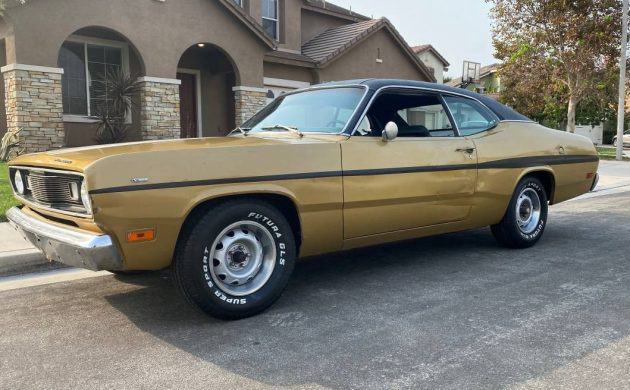 This gold and black color combination is one I think looks perfect on 1960s and 1970s muscle cars – it stands out without being too flashy. The seller says this Duster is rust-free and is wearing its original paint. While the paint appears to be presentable, it looks like the driver side fender, door, and rear quarter have had a passing brush with something a bit stronger than steel and could use some attention. The Mopar Rallye wheels maintain the understated theme of the Duster.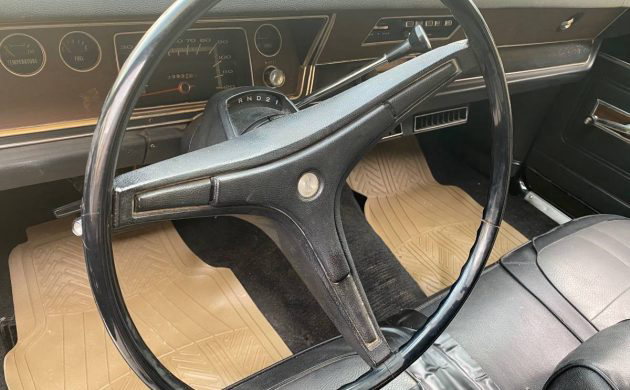 Things are kept pretty simple inside. Black surfaces abound, softened somewhat by sparingly used woodgrain accents. The black front bench seat would function for driver duty but has been "repaired" with black tape. The back seat has received similar treatment but would also work for a driver quality car. The carpets are obscured by some aftermarket rubber floor mats. It's not mentioned in the ad, but this Duster appears to be equipped with A/C.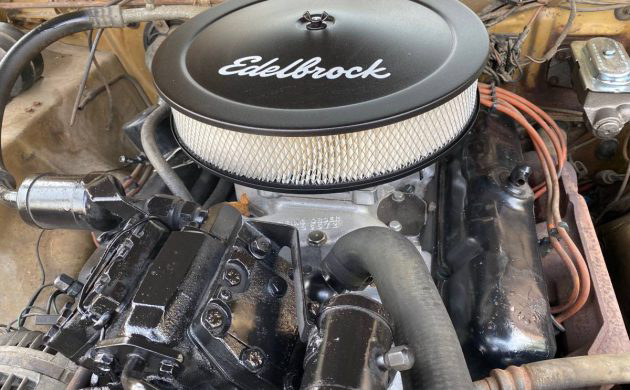 Powering this Duster is a 318 cubic-inch V8. It's the smaller of the two V8s offered in 1971, but a step up from the slant-six options. Recent mechanical work has been completed, including "new brakes, rebuilt engine, upgraded brand new intake and carburetor" and it has Flowmaster dual exhaust. The seller tells us it "runs and drives very good."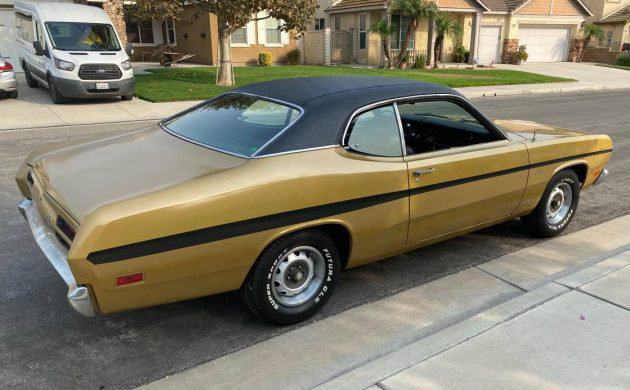 I know some of our Barn Finds readers agree with me that not every classic car needs to be a show car. This one appears to be such an example to keep as-is as it's still presentable while being mostly original. There's also some coolness in having been able to maintain that originality for nearly 50-years. Do you agree? Or do you think this Duster is prime for some upgrades and a refresh?