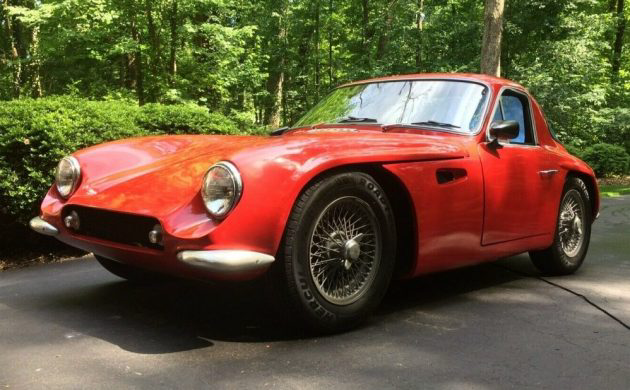 There is an entire legion of British sportscars that are referenced in the past tense. One that isn't, is the TVR, a company that has continued auto production since 1946. TVR, founded by Trevor Wilkinson, has produced mostly sports and performance cars, a low volume specialty builder that has been steered by several different entities over the years. One of their rarest models is the Grantura 1800S and that is exactly what today's find is. It is located in Sykesville, Maryland and is available, here on eBay for a current bid of $12,101, reserve not yet met.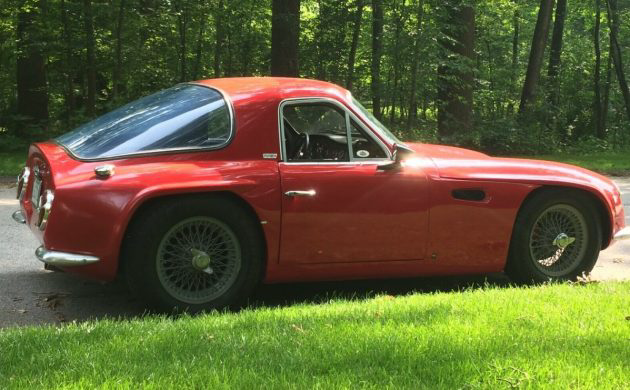 The Grantura, produced in Blackpool England between 1958 and 1967, saw a total production of approximately 800 copies, with the 1800S, like this auction example, yielding a total count of only 128. Yes, this is a rare car and the owner states that it is one of only 38, left-hand drive versions known to still exist.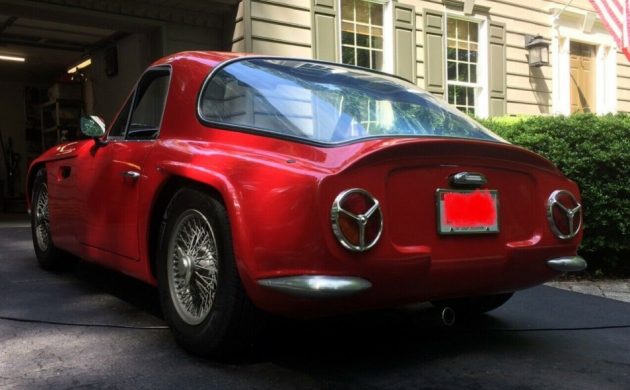 The seller describes his car as "driver" quality as the finish has some bubbling and cracking. There are some close-up images included that bear the seller's claim but the imperfections seem minor. The seller indicates that the wire wheels have been refinished and from what can be seen, they appear to be in fine nick. One of the more notable exterior features of this TVR is the rear styling, it is known as a "Manx tail" due to its abruptness. The taillights were sourced from a Ford Cortina.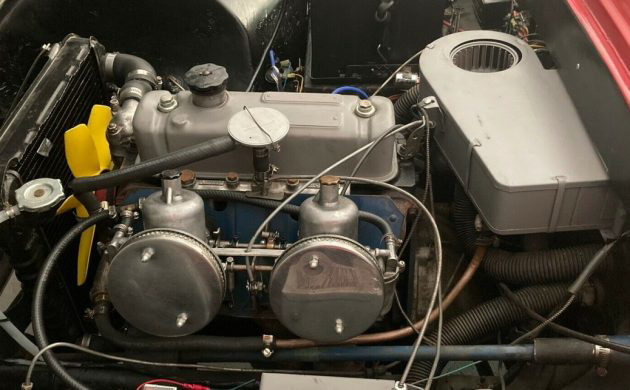 Under the bonnet is a 98 HP, 1.8 liter, in-line, four-cylinder MG engine which the seller states as being mechanically sound. He adds that the carburetors have been refurbished along with new brake hoses, new rear shoes, wheel cylinders and adjusters, new front wheel bearings and seals, and new wipers. The standard transmission employed is a four-speed manual unit.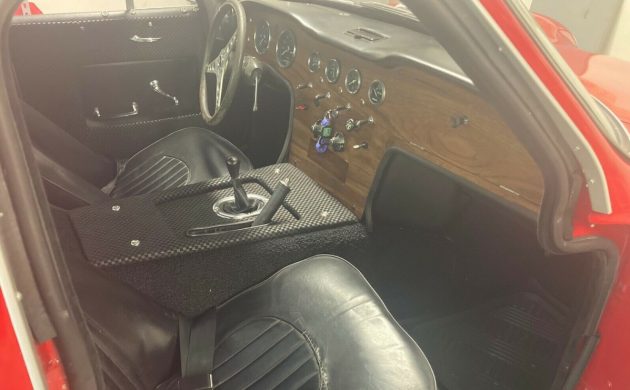 The interior presents itself well, some trim work is referenced as having been completed but not specifically detailed. The gauges, minus the tachometer, are all operative. The black vinyl upholstery is showing some wear, the passenger seat is bearing a Frankenstein-style stitch repair, but all-in-all it looks pretty good. The door cards and center console, in particular, liven up the appearance, perhaps they are not original? Often British sports cars of this era use genuine wood, burled Walnut or something similar, for their instrument panels. What passes for wood trim in this TVR looks more like contact paper – it's OK, it just doesn't have a high-quality depth to it.
In the last hour, the bidding for this TVR has jumped $2K, obviously, there is interest. The upside to a rarity like this is that you will seldomly encounter another, and being MG powered should ease the burden of sourcing engine parts. The downside is sourcing everything else that is probably unique on such a limited production vehicle that now exceeds half a century in age. If you would like to know more about TVR, here is the link to their website; great to know that they have survived not only the test of time but all of the other impediments that make small, independent auto manufacturing close to impossible in the 21st century. It would be interesting to know if any BF readers have ever owned a TVR, and if so, would they consider sharing their ownership experience?