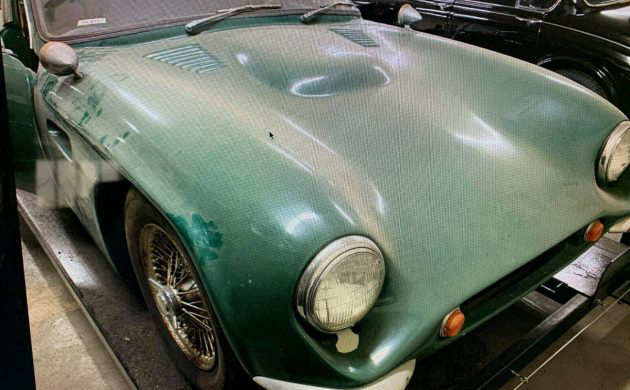 I am part of a very informal local "club" of enthusiasts that partake in monthly driving tours and a member has a later TVR Tuscan, which bears some resemblance to this desirable Griffith model. While the engineering is a bit different, the overall purpose is the same: light-weight, and lots of motor. This example was built in far more limited quantities than my colleague's Tuscan, as only 192 were made and they were somewhat bonkers in concept as a Ford-sourced 289 V8 was the engine of choice for this incredibly compact coupe. You have to have some level of skill to drive one safely, but most cars worth owning come with that warning label. Find the TVR here on eBay in Stamford, Connecticut with bidding approaching $43K and the reserve unmet.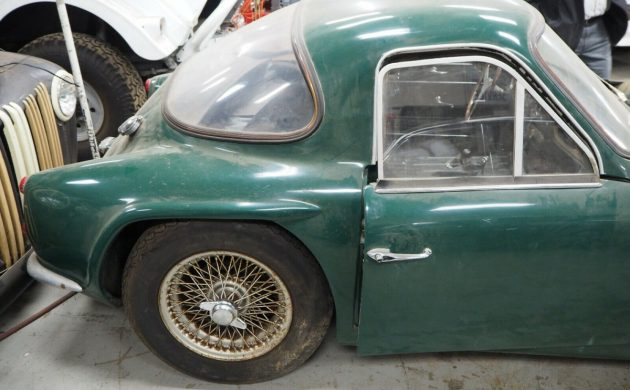 It's incredible to look at how compact the TVR's proportions are and realize that drivers actually shoehorned themselves inside and drove them in competitive events. This was sort of the genesis of the Griffith, as its creators wanted to build a rival to the AC Cobra. The formula was incredibly similar, to take a light-weight British sports car and drop an American V8 inside, and just see if it worked. TVR was more than happy to supply some rolling chassis, which weighed approximately 1,900 pounds with the 289 dropped in, with outputs ranging from 200 b.h.p. to 225 b.h.p., and a few having even more if the owner opted for the high-performance 289 option.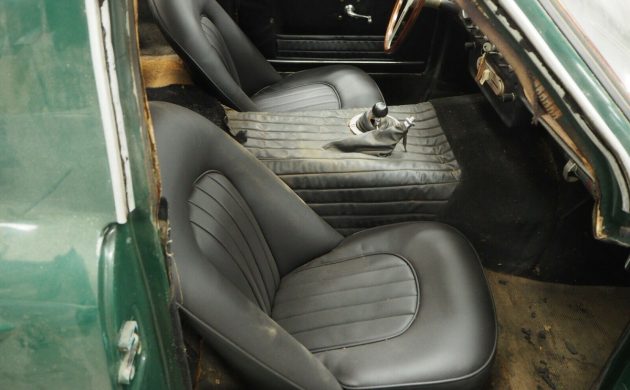 The interior has most frequently been described as claustrophobic, and from this vantage point, you can see why. There's virtually no room for anything other than sitting and driving, and some might even say you wear the car once inside. The gas tank is right behind you, the engine right in front of you, and a toploader transmission falls readily to hand to put it all into motion. The seller doesn't go into great detail about the cosmetics of this car, other than noting he had the seats redone when he was in the process of restoring the cabin on another Griffith. This car has a locked-up rear end but a good working spare will be included in the sale. The seller notes the frame outriggers are rusted through.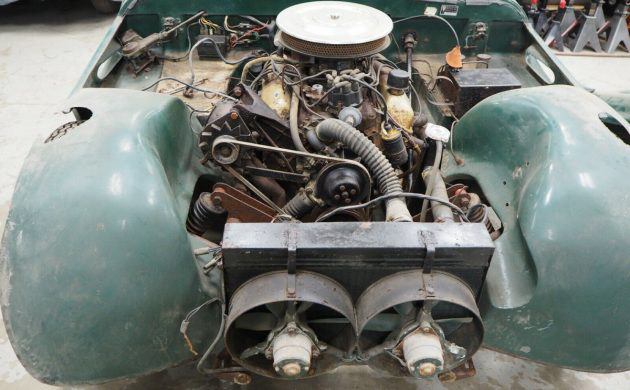 The seller claims he has another car he has restored completely, and that's why this example is for sale. It's possible he bought this one and then found a better car without rust issues, or simply he knew how rare they are and it'd be foolish to pass on grabbing another one if the price was right. Certainly, you don't pay to have the seats redone if you don't expect to keep it. The seller is confident that the engine will fire up once some fuel and cooling system work is completed, and the engine does turn freely. These are special cars that offer an affordable alternative to a genuine Shelby Cobra, with even more exclusivity. Grab your driving gloves and find your favorite road without too many cliffs or trees lining the side.