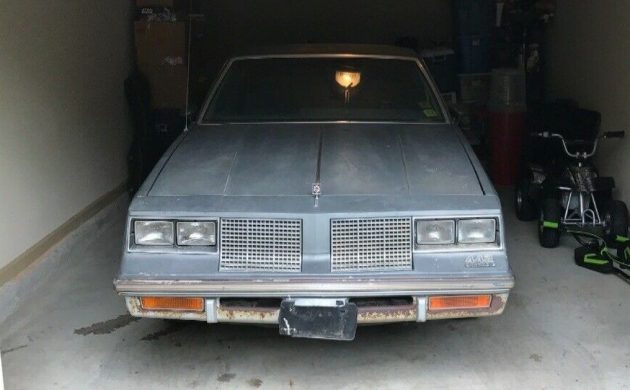 When this 1985 Oldsmobile rolled out of the new car showroom in 1985, it rolled into the life of the family that has kept it to this very day. However, all good things must come to an end, so they have decided to part with their beloved Olds after 34-years. They have advertised it with a BIN price of $4,000, but the option is there to make an offer. Located in Kansas City, Missouri, you will find the 442 listed for sale here on eBay.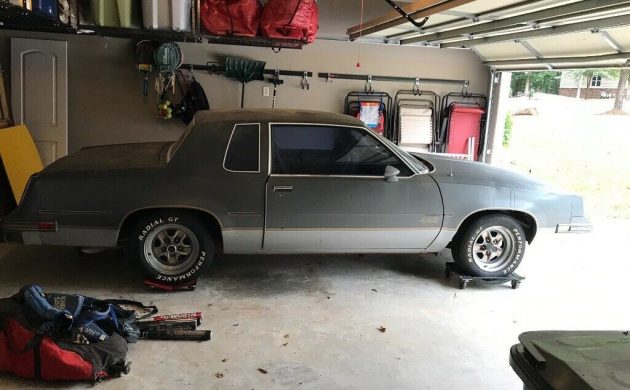 The 442 has spent the best part of the last 20-years stored in a garage, and while the car looks to be straight and relatively free of any real rust issues, the paint is definitely showing the ravages of time. Quite simply, this will not polish out. The car will need a repaint to bring it back to its best. The panels look to all be fairly straight, the glass looks like it is good, and all of the external trim appears to be present, and in quite good order.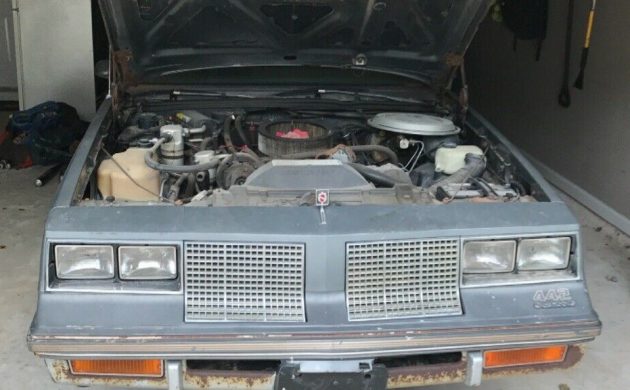 Under the hood is a 307ci V8 engine, which produces 180hp. This is backed by the THM 200-4R 4-speed automatic transmission, while you also get power steering, power brakes, and air conditioning. The bad news here is that the car doesn't run, but the engine does turn freely. The transmission is the source of some slightly better news, as this has only covered 5,000 miles since it underwent a rebuild. Hopefully, it will only be something small that is preventing that engine from firing up.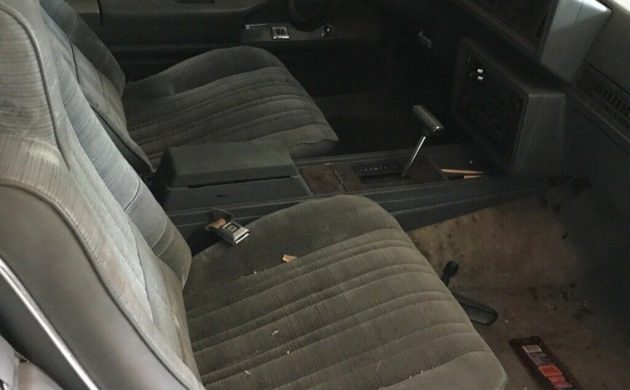 The interior is a bit of an unknown quantity, as we don't get a lot of photos or information, so we really have to rely on what we can see here. I would really like to see the interior undergo a full and professional clean because I think that the results might be a bit of a surprise. There's a bit of wear present around the place, but there doesn't appear to be any signs of nasty rips, tears or stains on any of the upholstery. The dash is in good condition, as is the pad. The car has been fitted with an aftermarket radio/cassette player, but it doesn't look like the dash has been cut to fit this. You also get a tilt wheel and power windows as part of the deal with this car.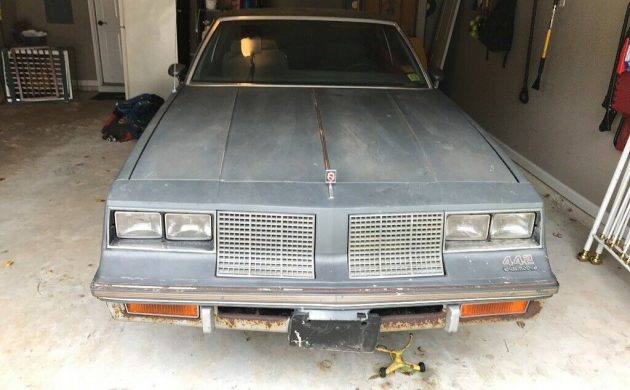 This 1985 442 needs some work, but just how much will depend on what the story is with the engine. If that can be revived without any huge dramas, that is going to be a huge bonus. Looking the car over, I just get the feeling that with a fresh coat of paint and the interior properly cleaned, that we would see a pretty amazing transformation. These still command some pretty respectable prices, and this one looks like a project that should be worth taking on.