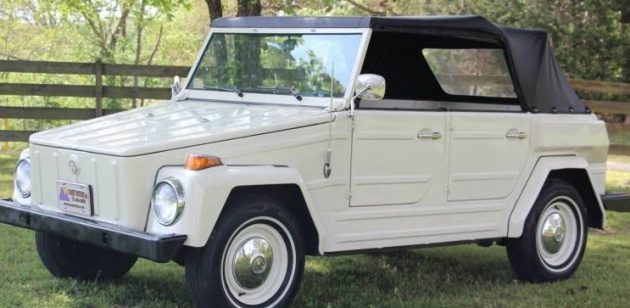 Volkswagen's memorable Thing allowed drivers to experience a little bit of what life was like driving a military-grade vehicle on the road. Ironically, it ended up as the vehicle of choice for beachgoers and outdoorsmen rather than any sort of utilitarian workhorse. This example here on eBay certainly led a charmed life, supposedly raking up just over 11,000 original miles in the hands of one careful southern owner.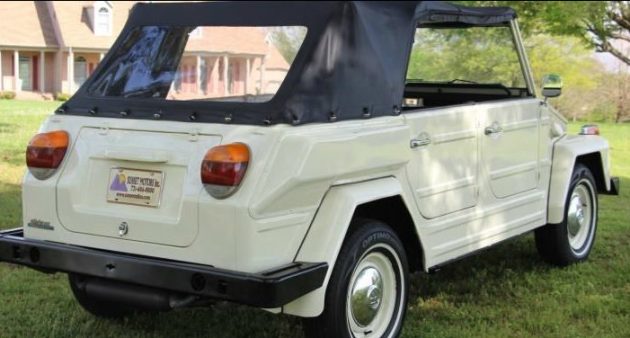 There's a steep asking price of close to $20K on this survivor-grade Thing, which does have at least one recorded repaint. The market for a Thing in this condition is a bit hard to quantify, as top tier examples do fetch this kind of money. However, owning a Thing really does require a useful purpose as driving one on the interstate isn't realistic. So, a target buyer for a well-preserved example like this resides in a narrow pool of possible owners.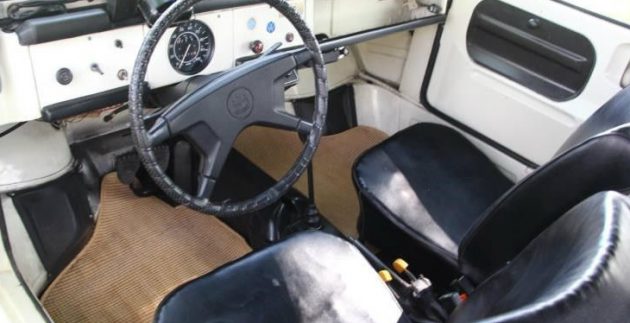 However, given how many of these are in project-grade condition and suffering from a life of careless outdoor use, you could make the argument it's more financially prudent to buy an example like this with few, if any, needs. The interior shows nicely preserved bucket seats and some pricey CoCo-style mats on the floor. The dash retains original instrumentation and no hack jobs are apparent. Doors are removable and in nice condition with no rot.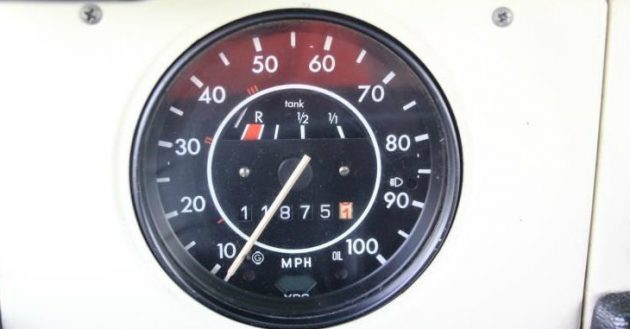 The big question is whether the mileage can be proven. Seeing as these Things don't need much to clean up cosmetically, it's easy to see how a fresh repaint could hide any past sins or signs of high mileage. Odometers break, and the high price in this instance is justified by its provable low mileage. A paper trail showing annual inspections with proof of the gently increasing odometer numbers is a must before plunking down $20K for a beach buggy.