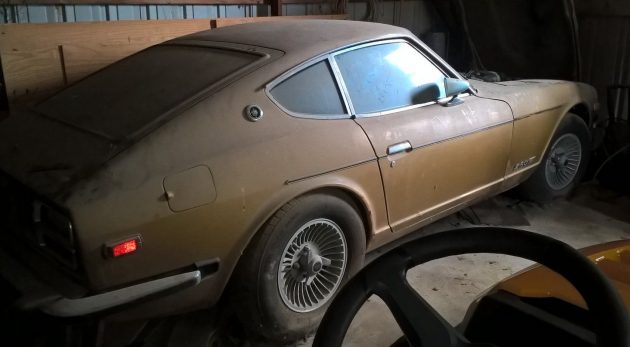 This 1974 Datsun 260Z presents as a dusty yet clean example of a one year-only model of the famed Z-car lineup. The 260Z actually represented a bump in displacement from the previous model, and one would think more power was up for grabs – unfortunately, U.S. emissions requirements companies like Datsun to reduce the compression and ignition timing, resulting in about 25 fewer horsepower than other markets. You'll find the gold 260Z here on eBay with a $5,000 Buy-It-Now and located in Tennessee.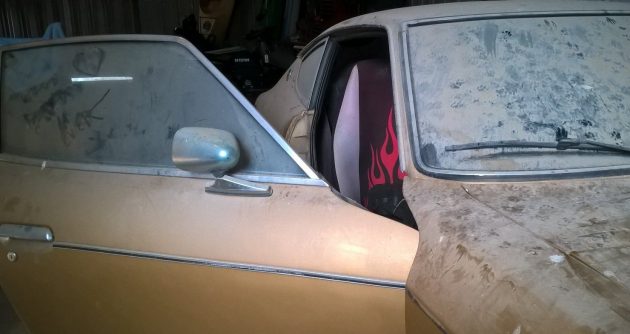 Datsun was certainly not alone with this plight of reducing horsepower despite increasing the engine's size over the prior year's model. However, it seems particularly criminal for a vehicle with such classic sports car lines to have to reduce the very thing buyers were looking for more of. The seller of this example claims it has been a Tennessee car since new, which is fitting considering Nissan's U.S. headquarters are in Franklin, TN. No word of rust but the body is said to be in "good condition."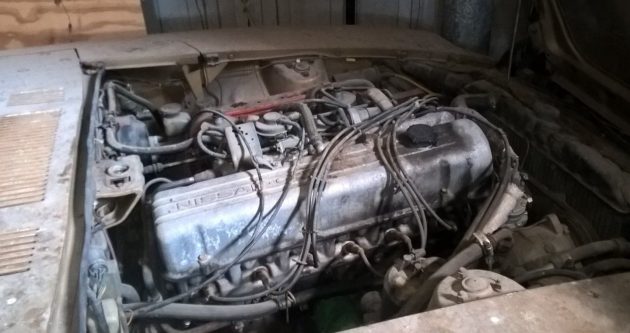 The seller blames a faulty fuel pump for its non-running condition, but I could see the potential for more work needing to commence before the 260Z fires up again. Now here's where the 260Z's engine situation gets interesting: later production models of the same year – referred to as 1974.5 examples – got the full benefits of the horsepower upgrade, churning out the proper 165 b.h.p. Someone with the ability to decode Datsun VINs will need to perform some detective work to determine if this is the case.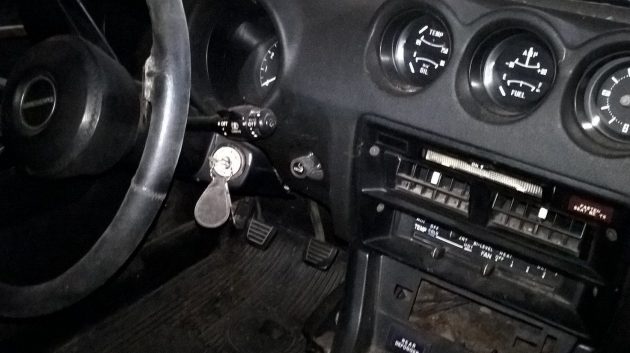 Just one picture is provided of the interior and it doesn't tell us much, but from what we can see, it's relatively intact with just an open radio slot as the only obvious deviation. The Datsun is equipped with the desirable manual transmission, and overall, looks like a worthy project. If it turns out to be a 1974.5 production year, even more so – but you'll have to proceed with a seller that doesn't have any previous eBay feedback.