Gray market cars have been coming into the United States for decades, but for different reasons. In the 70s and 80s, the import market was primarily driven by consumers who wanted the forbidden fruit, the high horsepower models that the U.S. forbid. Prior to that, unauthorized imports were a matter of circumstance, from soldiers bringing their automotive passions home with them after a tour overseas, to diplomats who couldn't take their embassy car home. We don't know how this 1949 Fiat 1100B cabriolet got here, but it's listed here on craigslist with a vague reference to being somewhere on the East Coast with no price listed.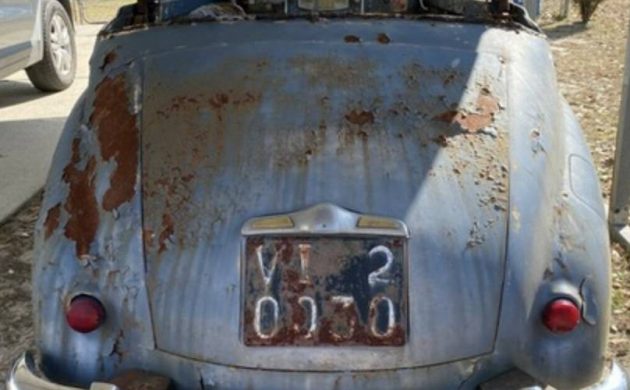 Thanks to Barn Finds reader Otto M. for the find. It's clear this Fiat hasn't been touched in some time, and those certainly could be original Italian license plates. The seller notes that this 1100B could, in fact, be the only one of its kind in the United States, and that is indeed possible – but this doesn't translate to high levels of desirability. Rare, yes, but there's likely a limited audience for an unusual Fiat like this. Now, the exception would be if this model translates to having access to some world-class driving events as the seller infers – in fact, he seems confident this 1100B cabriolet is a gateway to "…Mille Miglia type-events around the world."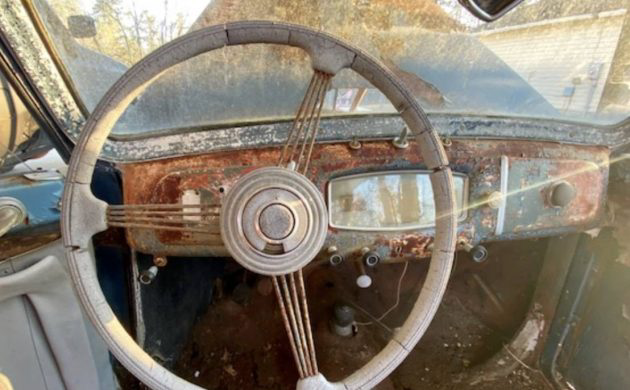 The 1100B was built by Fiat's "Carrozzerie Speciali" ("Special Coachworks") division, and the seller estimates there's only 20-30 surviving examples worldwide. That's going to make it challenging to find replacement parts, which this interior photo would seem to suggest will be a significant aspect of the restoration work. The dashboard is coated in surface rust, which may point to years of outdoor storage with no top. And, speaking of the top, I'm guessing the frame and canvas isn't going to be easily sourced, either. Still, a coach-built Italian convertible assembled in the Lingotto plant is the kind of car you should think long and hard about saving before letting it sit outside for decades.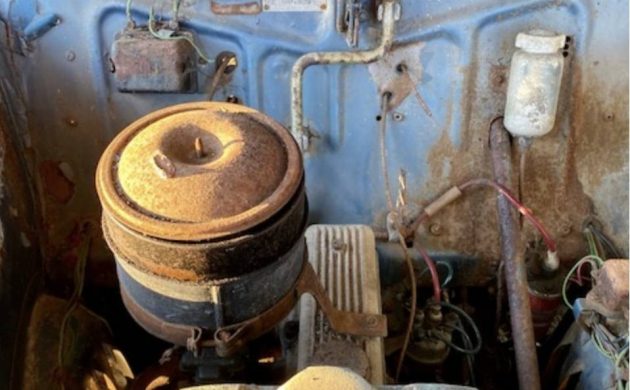 So what happened here? The seller posted the ad on the Los Angeles craigslist page but claims the car is somewhere on the East Coast. I suppose there could be a greater saturation of collectors on the West Coast, but the seller doesn't seem concerned with potential buyer zip codes – he just wants to see the Fiat saved and not turned into a hot rod. This is actually a legitimate concern, as the Fiat Topolino of the same era is routinely chopped up and turned into a wild-looking dragster with fat slicks and an antique nose. This 1100B is much too rare for that treatment, but then again – if it comes to simply being rescued and used, who are we to say how it should be preserved for future generations? What would you do?