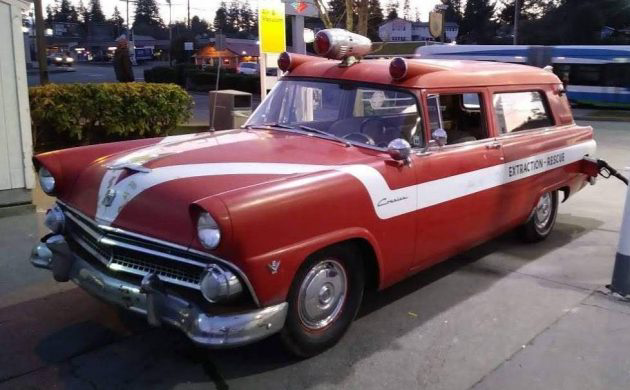 Old emergency vehicles are a bit of a niche market as far as classic vehicles go, but everyone can appreciate an old ambulance like this '55 Ford Courier sedan-delivery that was coachbuilt by National back in the day. It just so happens to be up for sale here on craigslist in Salem, Oregon. Let's look closer!  Thank-you to reader MattR for letting us know about it!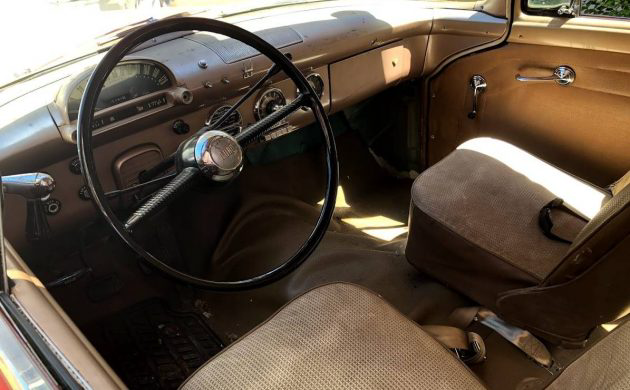 The first civilian ambulance services allegedly date back to 1865 with Commercial Hospital (Now Cincinnati General) in Ohio. Prior to WWII, ambulance services were mostly run by local funeral homes, purely for transport of ill or injured persons to a hospital. The people driving and attending had little first-aid training, but then, first-aid as we know it was not widespread nor required everywhere, and medical equipment technology was rather rudimentary. After the war, dedicated ambulance and rescue services began to emerge, and the post-war Civil Defense initiatives helped to motivate communities large and small to begin to get their stuff together when it came to emergency services.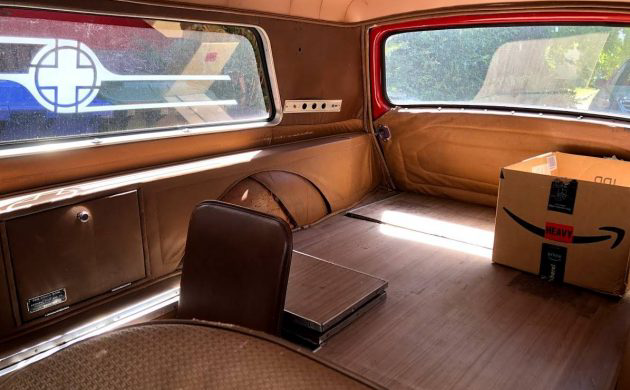 Specific to this car, we weren't able to find a lot on this specific coachbuilder on a short deadline, but the Shop Of Siebert kept coming up as associated with National. Siebert apparently did their thing from 1853 to sometime in the early 1960s, creating all kinds of specialty, custom units, eventually settling on station-wagon bodies that didn't need major exterior changes to get the job done.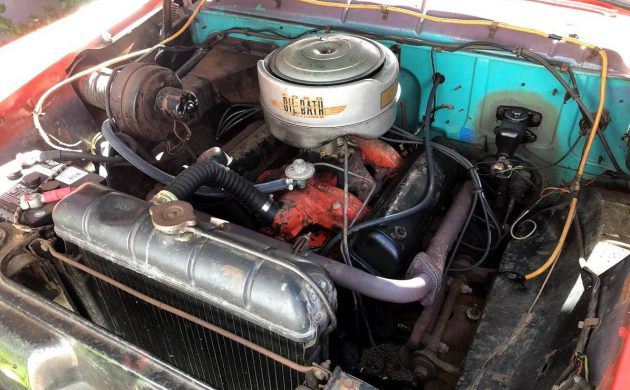 The car we see today looks to be in very nice original shape, and the seller tells us that it is unrestored, save for some floorpan repairs. It apparently has the Y-Block 272-ci V8, Borg Warner 3-speed gearbox and Dana rear, having traveled only 55,000 miles or so. We are also told that it retains all of its functional emergency lights and siren, under-floor storage, and swiveling front seats.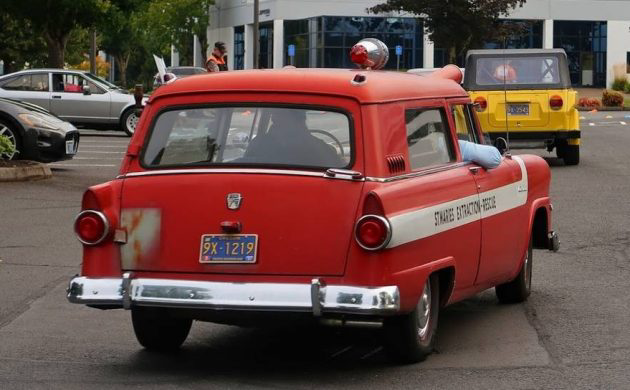 To me personally, old emergency equipment is my most favorite type of classics. Police cars, ambulances, and fire apparatus are right up my alley, and I had the honor of meeting a founding member of the Professional Car Society a few years ago. I myself rescued and re-homed an '86 Gran Fury police package, and was more than a little bummed when I realized that I couldn't afford to keep and fix it properly. I think this Ford is in great shape, really neat, and I want to have something like it someday.
That's my take on it, what's yours? Let us know!