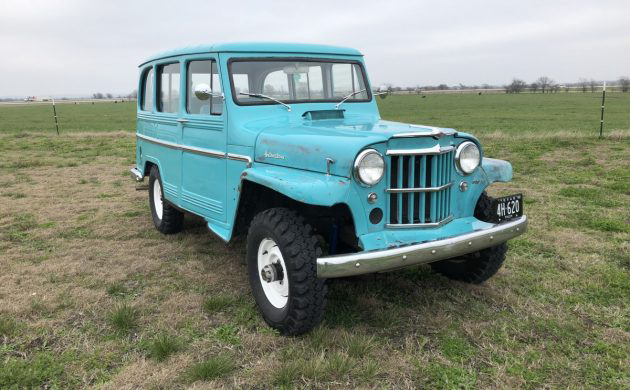 There is something truly special about the Willys Wagon. Its square body isn't flashy, the interior isn't particularly luxurious and the engine isn't all that powerful, yet there is something endearing about these 4x4s. During a fairly long production run, there were name changes, engine upgrades, and various little changes, but the basic formula stayed the same. Reader Russell S has decided to part ways with his Willys Wagon, which technically is a Jeep 6-230 Traveler 4×4, that is a fairly original truck and should prove to be a great rig to own! If you'd love to have it, you can find it in Hutto, Texas and you can contact Russell via the form below.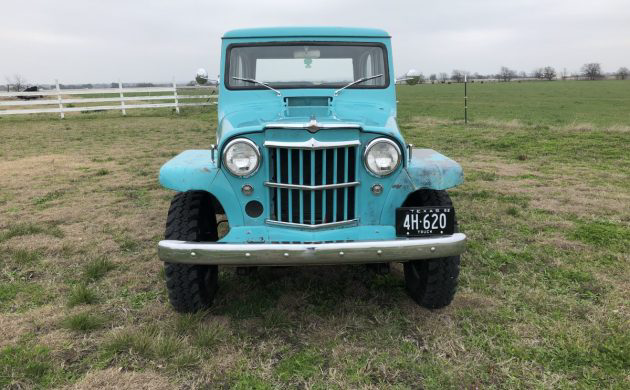 What Makes It Special? This Willy's wagon is an honest original 4×4 that still has its original Peacock Blue exterior paint. The interior is original except for the recovered front seats. Minimal rust found on the seam where the left rear wheel well metal is joined.
Body Condition: The body condition is original. The glass is not cracked and is correct for this Willy's. The chrome shows well and the bumpers are original and have not been cut or altered.
Mechanical Condition: The I6 Super Hurricane is dependable and always starts. It has had a recent tune-up, new exhaust system, steering box, tie rod ends and brakes. The brake job consisted of new drums, backing plates, adjusters, shoes, rubber brake lines, and wheel cylinders. The windshield wiper motor has been upgraded to an electric motor.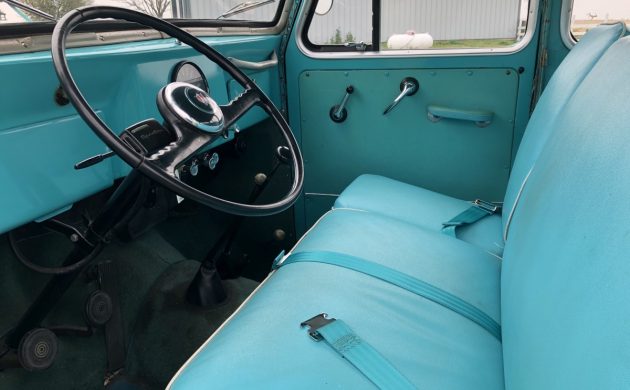 This really is a great looking Wagon. The fact that it has survived so well, seen 100k miles and is still in such solid shape is a testament to how well these were built! With just basic maintenance, this truck will probably still be going strong in another 57 years. If you've been on the hunt for a Willys Wagon survivor that you can enjoy, be sure to contact Russell about this one!
Asking Price: $17,500
Location: Hutto,Texas
Mileage: 106,000
Title Status: Clean
Do you have a sweet survivor that needs a new home? Please consider listing it here on Barn Finds so we can help you find a good home for it!
Have something to sell? List it here on Barn Finds!