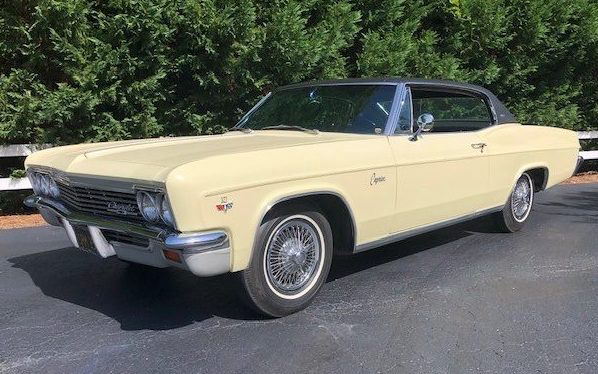 The interest of Barn Finds readers is typically piqued when we see the word "original" followed by a long list of items. Mine sure was when I took the assignment on this very original 1966 Chevrolet Caprice. It's located in Chapin, South Carolina, and can be found here on Barn Finds Classifieds for an asking price of $24,900.
If you liked the look of the Impala in 1966 but demanded a little more luxury, you would've been a qualified candidate for the Caprice. If you had a couple of hundred bucks to add to the Impala base price, you would've become a qualified Caprice buyer. Whether too few were qualified, or the majority simply didn't feel the need for added luxury or didn't care for the "formal" roofline, I don't know, but the Impala outsold the Caprice more than 3 to 1 in 1966.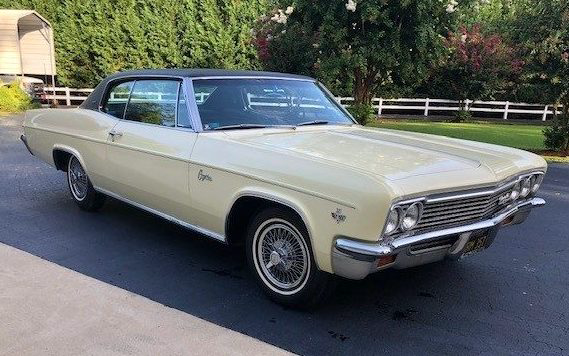 This Caprice is wearing its original Lemonwood Yellow paint and original black vinyl top. It was purchased new in southern California and lived it's first 40 years there, reportedly covering only 51k miles since new. The more formal wire wheel covers are currently in place, but the seller is offering the factory "mag-style" wheel covers in the sale. A smudge on the hood is noted but is described as "not bad at all."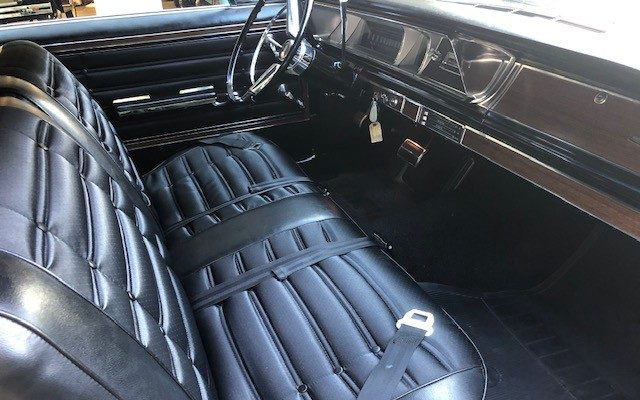 Also original is the black interior. The front bench seat looks to be in very good condition and the rear seat follows suit. Carpet, dash, and door panels all appear to be in very good condition too. Metal-trimmed woodgrain accents abound but aren't too overwhelming. Some interior options include tilt steering column, Soft Ray tinted glass, original "Bow Tie" accessory floor mats, and AM-FM radio. The trunk is dressed in it's original gray and black spatter finish with, of course, the original spare tire in place.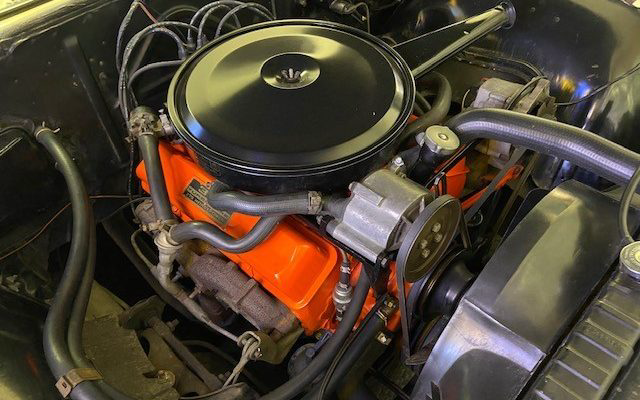 Under the hood is the original 327 cubic-inch V8 engine, producing 275 horsepower. Power is sent to the rear wheels by a column-shifted Powerglide automatic transmission. Power steering should make for easy turning of that rather good looking, in my opinion, steering wheel.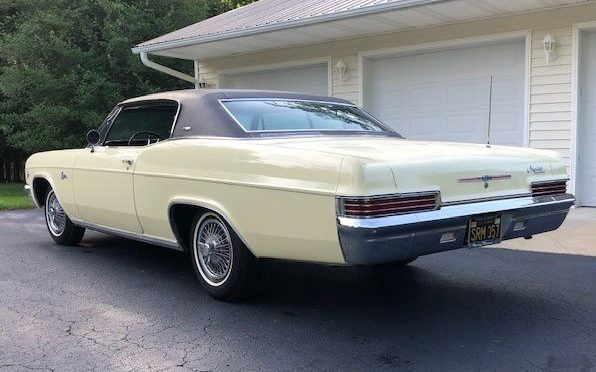 The seller describes this Caprice as "a well-preserved time capsule from 1966" and continues, saying "it is indeed rare to find a vintage car like this in this condition." I'll add that the originality makes this opportunity even more unique. Are you up to the task of being as excellent of a caretaker as it's had its first 54 years on the road?