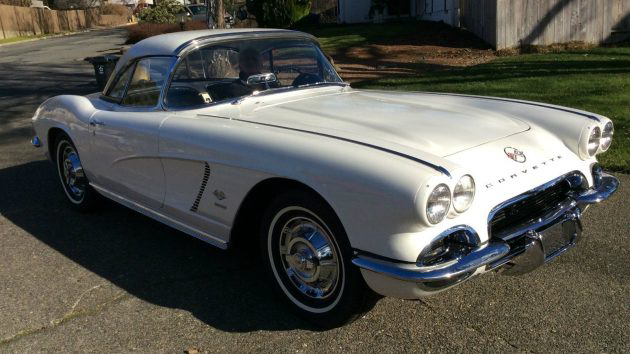 This 1962 Chevrolet Corvette is claimed to be all original by the seller, from its Ermine White paint to its black interior. Not only is it an original car, but it's a fuel-injected one–one of 1,918 for 1962 according to the auction listing here on eBay. The buy it now is pretty darned high for us mere mortals. It's located in Grants Pass, Oregon.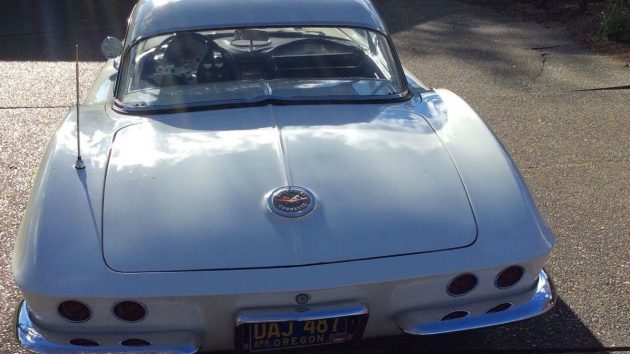 Being born in 1964, I'm a big fan of the C2 Corvettes, so I like the rear of this 1962 a lot more than the front. The C1 frontal styling past 1957 seems a little heavy handed to me, but that's a personal opinion–perhaps yours is very different. On a totally different note, before I spent almost $100,000, I'd want a lot more and a lot better pictures to work from.  Actually, if I were spending that kind of money, I'd be flying there and looking at the car. But that would require some sort of lottery or sweepstakes win.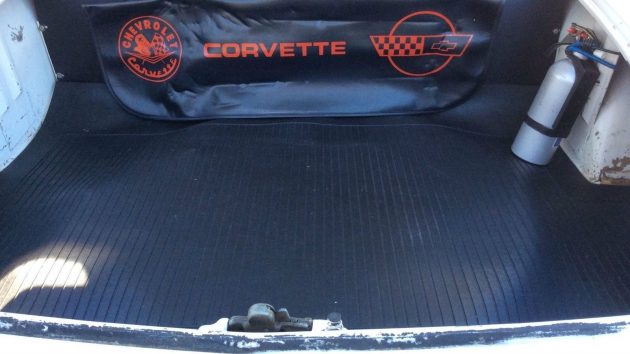 Even the trunk looks pretty nice, apart from the weatherstripping. I'm hoping the white marks aren't overspray from an unmentioned repaint. I do approve of the fire extinguisher in a big way!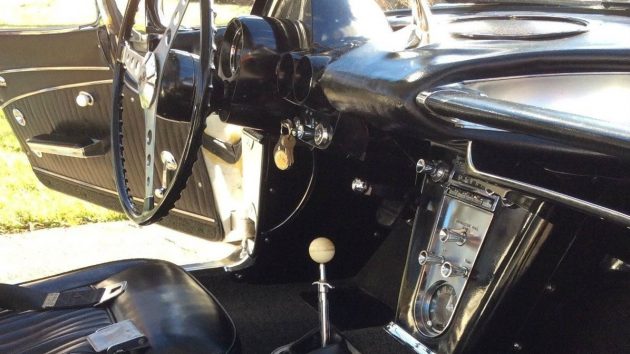 While the interior isn't perfect, it is very nice and does appear original. I don't know how it works for the Corvette collector world regarding originality versus perfection; I'd love some of you fantastic plastic experts to weigh in on that in the comments so I can be educated–thanks in advance! And yes, that is a four speed manual transmission, and the specs include a positraction rear end.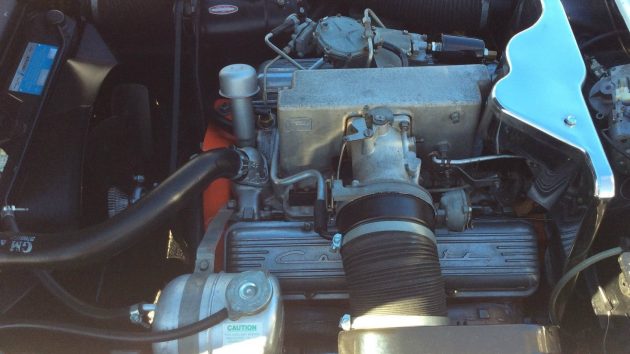 Again, some of you experts can weigh in to tell us how original appearing this Rochester fuel injection system is; I just know it has the nice look of something not restored but well taken care of. Would you like to be the next caretaker? Do you think it really is all-original? And is it worth what they are asking? I look forward to your opinions!