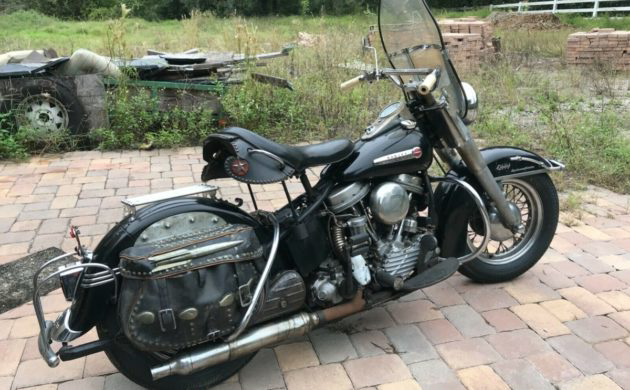 If you've ever wanted a vintage Harley-Davidson that you can ride and enjoy, this 1950 Panhead might be the perfect one for you. It features really nice original paint, vintage leather saddlebags, and seat, and has just the right amount of patina in all the right places. It can be found here on eBay with a current bid of $20,500. Located in Winter Garden, Florida, there is even a matching sidecar from 1949 that can be purchased for a separate price! Check out this cool bike and sidecar!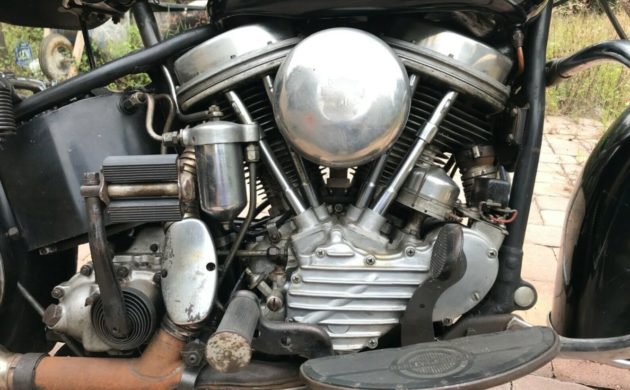 Unfortunately, the ad doesn't have much information on the engine other than it is "awesome running." According to CycleWorld.com, "The first Panhead—or model FL, available in both 61- and 74-cubic-inch models—arrived in dealers' showrooms in 1948, just in time to be a major part of the postwar motorcycle boom." But you might be asking where the "Panhead" name comes from. The article goes on: "That first FL in 1948 was based on the reliable transmission and bottom-end of the EL, but the "Knuckleheads" were replaced with massively finned cast-aluminum heads that could radiate and dissipate heat much more efficiently. The new engine also was equipped with an uprated oil pump to improve cooling and lubrication. And, in hopes of ending cylinder-head oil leaks for all time, Harley's designers enclosed the rockers and valve springs under one big, pie-pan-shaped cover—hence, the "Panhead" nickname."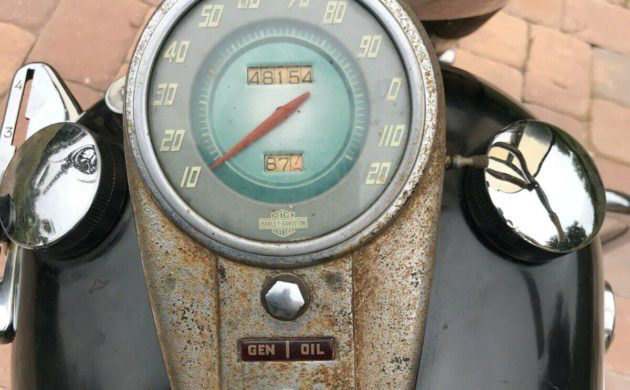 Here you can see the original speedometer. It's clear the bike has been enjoyed for 48,000 miles over the years and hopefully has a lot of life left in it. You can see the chrome is a bit pitted and tarnished, but it is almost charming to know it is all original.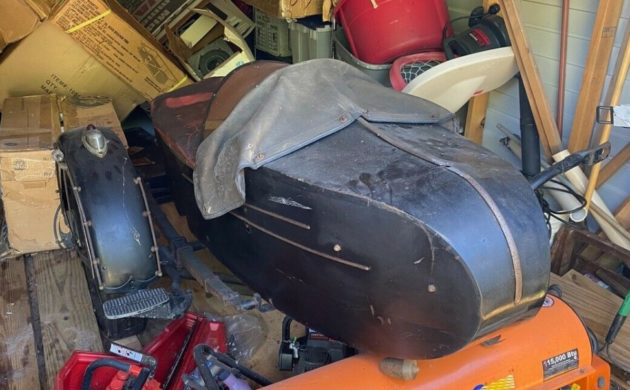 Here is the matching sidecar from 1949. If a vintage HD is cool, one with a sidecar is even cooler! What do you think? Are you a fan of sidecars or would you cruise the bike by itself?