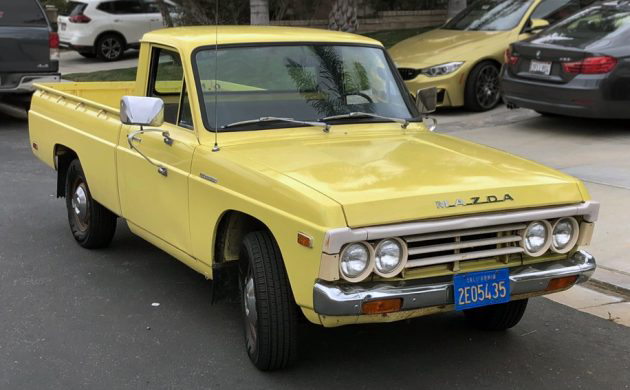 Sometimes, second best is all a person can ask for or hope for. This 1974 Mazda B1600 pickup isn't a rotary-powered (REPU) truck which by all accounts would be the best and rarest Mazda pickup that a person can get. Since they're so rare and expensive, something like this nice looking B1600 is as good as it gets, and that isn't a bad thing at all. This pickup is listed here on eBay with a $9,500 buy it now price of you can make an offer. It's located in Canyon Country, California.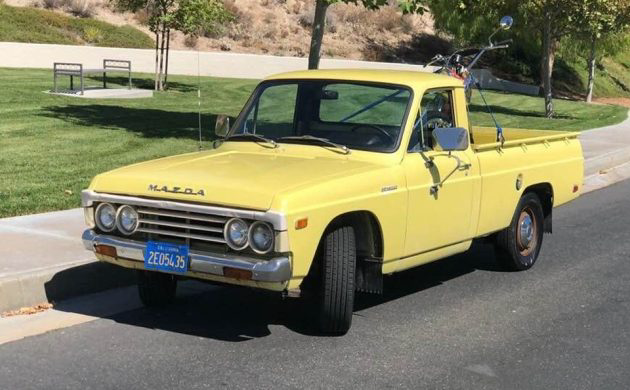 1974 is also the year before these pickups got a bigger 1.8L engine, but let's quit talking about second best and concentrate on this good-looking B1600. This truck was sold at auction less than a year ago for $4,000 and you can't blame a person for getting a great deal on a vehicle, using it for a year, and then selling it in a better marketplace. I would do the same thing and I can almost guarantee that most of you would do the same thing, too.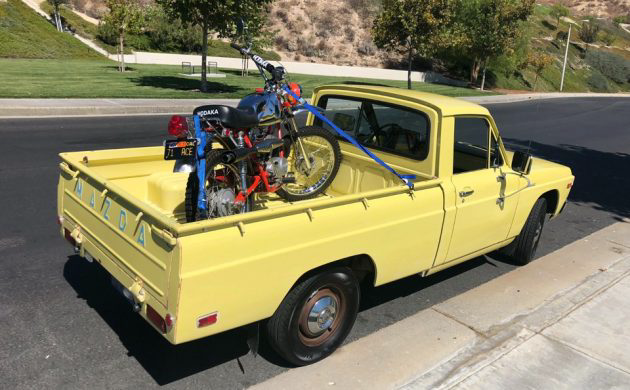 For the record, this truck "Does not come with the Hodaka. I included these pictures since they are the most recent. Taken the 2nd week of September (2018) just before I drove the truck to Long Beach for the 14th annual Japanese Classic Car Show. 120 mile round trip and ran like a champ. Remaining photos are just slightly older." This is exactly what I would use this truck for, hauling a couple of my oddball Japanese market minibikes/scooters around. I'm a bit confused at the wording on parts of the listing, such as this line: "Original Paint and Body. Completely Rebuilt. Extremely Clean for Age."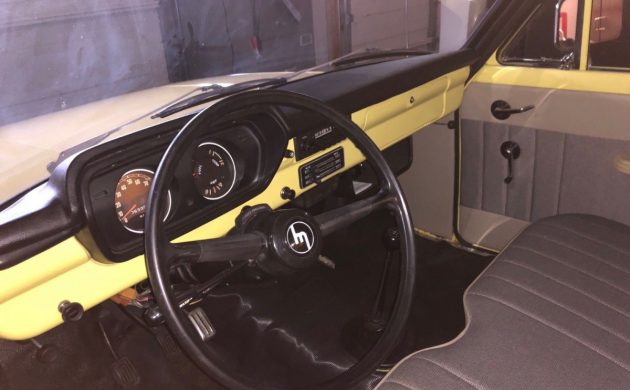 The interior looks great and it was replaced under the previous owner's time with the truck. One thing the current seller has done since acquiring the truck a year ago was to put in a new headliner.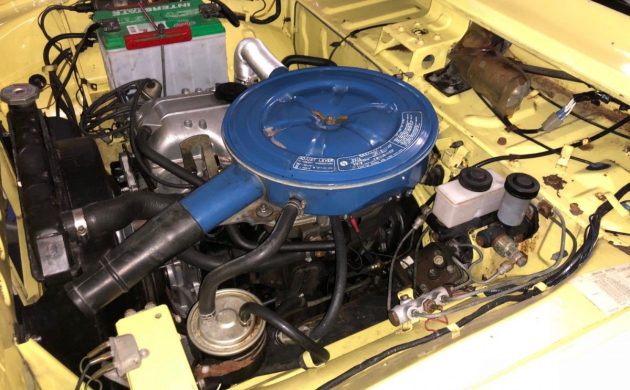 The 1600 part of the model name is for Mazda's NA 1.6L inline-four which would have had 70 hp. The seller says that it "Runs and drives just like new." They also say, "Engine (matching), trans/drive train (including cluch [sic] & drive shaft), brakes and suspension components rebuilt or replaced." All kinds of work was done during the time that the previous owner had this truck and after losing close to $10,000 in the last year on selling cars that I put way too much money into, I know the pain that the previous owner must have felt to have this truck sell for such a low amount. What's your best offer on this great looking Mazda B1600?