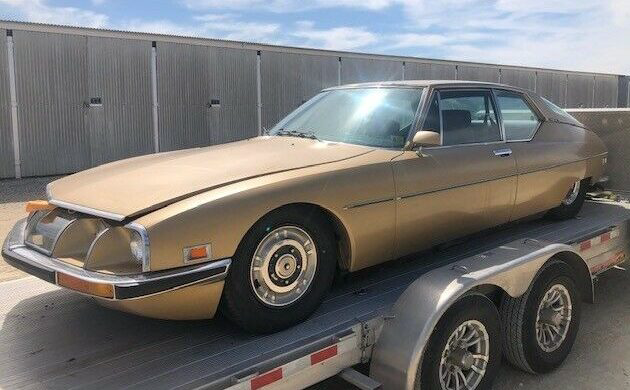 Finding a car as part of an estate sale can be a hit or miss experience. If the vehicle in question went up for grabs because an owner simply grew old and passed away, there's a decent chance of finding a good car underneath the dust or detritus of life that has been piled around it. Or, you could find a situation where the estate was bankrupt and the owner never had the means to care for a higher end vehicle. This 1972 Citroen SM appears to be a case of the former, as it's recently been discovered as part of a Texas estate liquidation, and it presents extremely well with original paint and the exotic Maserati-built 3L V6 under the hood. Find it here on eBay where bidding is approaching $9K with a reserve.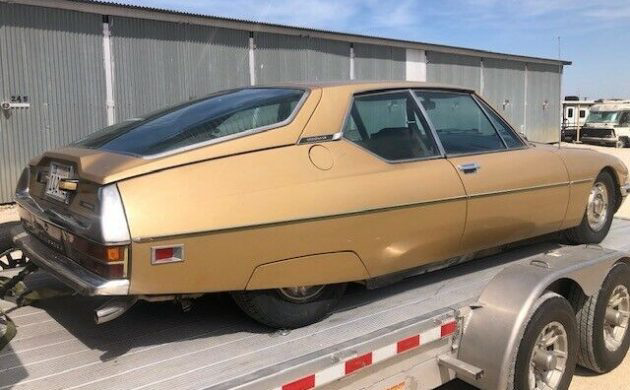 The SM features original paint, and I can't quite tell if it's Brun Roquebrune (Orange-Brown) or Beige Tholonet (Beige) as I'm sure the Texas sun has caused it to lose some luster over the years. Seeing it buffed out might give us a different answer altogether about the true paint code. Regardless, it's hard to deny that this SM looks wonderful even with faded paint, and whatever the situation was leading to its discovery at an estate sale, there had to have been a careful owner in the mix at some point to keep this high performance French coupe in such find condition. Look at the chrome trim, the exhaust – it's all in surprisingly nice shape.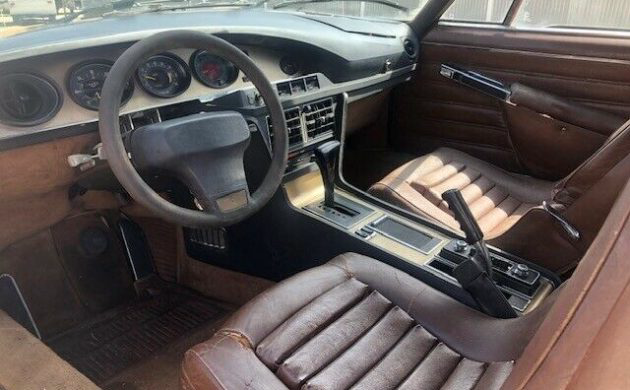 Here's another good sign: a vintage car left outdoors in Texas for years at a time should, conceivably, be completely ravaged inside, with crispy leather, a destroyed and split dashboard, and door panels melting off of the door skins. Sure, this interior is tired, but by no means does it look like you'd expect for a limited production exotic that's been parked since 1988, the date of the last registration sticker and/or tag found on the vehicle. My guess is it was garage stored for the time it's been off the road, and the wear and tear we're seeing here is just the kind that occurs from every day use. As you can see, the SM is fitted with the optional three-speed automatic transmission.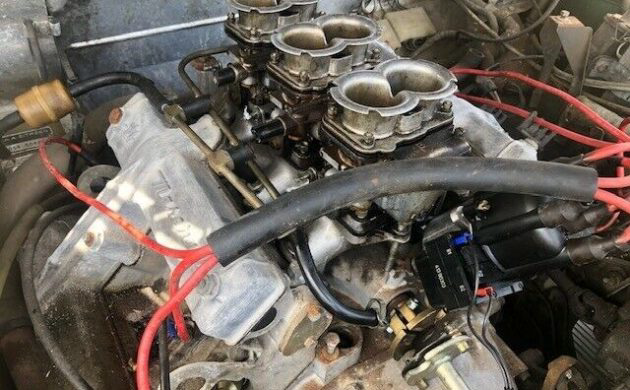 The transmission was one of the only options of any significance, as the SM came loaded up with all sorts of French ingenuity that will likely prove fairly time-consuming to resuscitate. The larger 3L V6 churned out a respectable 178 b.h.p. and could almost touch 130 miles per hour (and five speed manual could reach 140). The seller doesn't indicate whether the engine is locked up, but it will require no small amount of deferred maintenance to ensure the Italian-built V6 comes to life without issue. The tires are new, installed to assist with loading, but that's it for any sort of investment in the Citroen besides the purchase price. The reserve remains unmet, and I would guess you'll need $10K to bring it home.