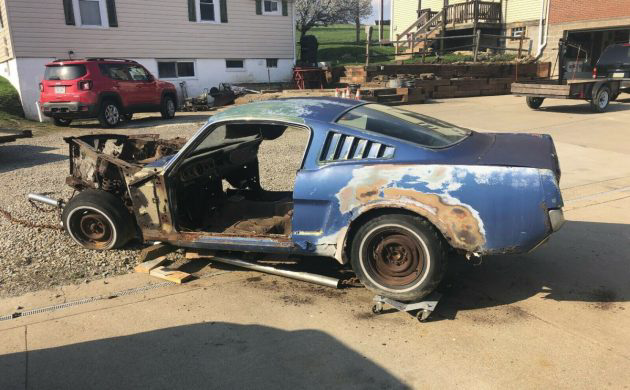 Let's say you've been looking for an early Mustang fastback to restore and you come across this one. Would you have the fortitude and budget to attempt a restoration, buy it for parts, or simply move on? That decision will face anyone considering this '65 Mustang which has long since been in its prime. Located in Pittsburg, Pennsylvania (where the door tag says it was built), the bidding on this first year fastback has reached $1,575 here on eBay. What would you do?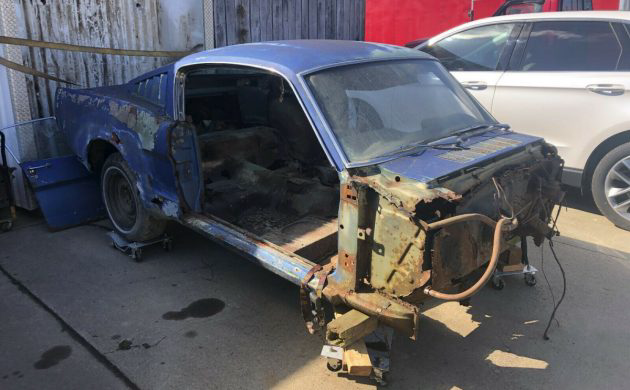 Although the Mustang got a mid-year start in 1964, 1965 was the car's first full year of production and Ford built nearly 560,000 of them (that works out to more than 1,500 cars a day working 365). The fastback, which wasn't offered in the very beginning, quickly picked up steam at about 77,000 copies. We're told the door tag and apron stamping are still with the car, telling us this story: it was built at Ford's Pittsburgh plant on March 15, 1965. It was painted Honey Gold (but not anymore) and was paired with a black Luxury interior (which would narrow production down to under 6,000 cars). It came with the C-Code 289 V8 (2-barrel, 200 hp) and an automatic transmission.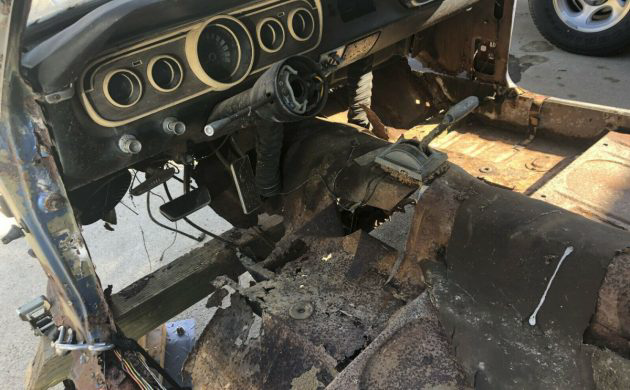 Which brings us to this 1965 Mustang fastback. The car has not been registered since the 1970s and no paperwork has survived with it. The buyer will have to come get the car and its assorted parts and components as the seller will not attempt to ship it in its fragile state. The sheet metal is in poor condition except for the roof and transition panel to the trunk lid which is also good. The floorboards have large gaping holes in them. Some of the photos show the front end still attached. It has since been removed to make the car movable. In the before photos, it looks somewhat bent, perhaps due to severe rust or collision damage.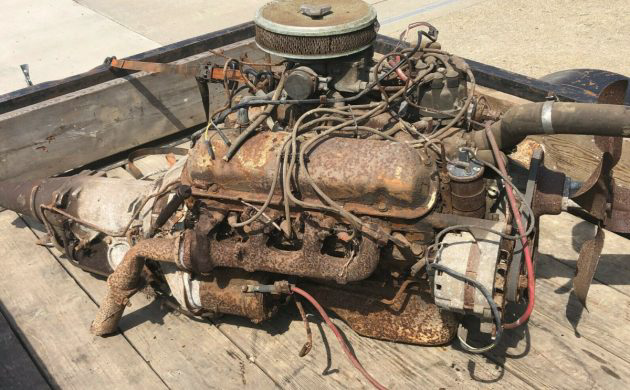 The engine looks rough and likely was pulled out long ago. The seller says it's locked up, so rebuilding it in its present state is huge question mark. All the interior panels look to still be around, but not inside the car. Both doors have been removed and made be good if you have another project you want to move them to. The seller says the glass is all good and the chrome moldings are present (somewhere). Before this car was dissected, it's said to have had under 78,000 miles on it. It would be hard to determine what, if anything is missing, with the pieces of the puzzle in in different places.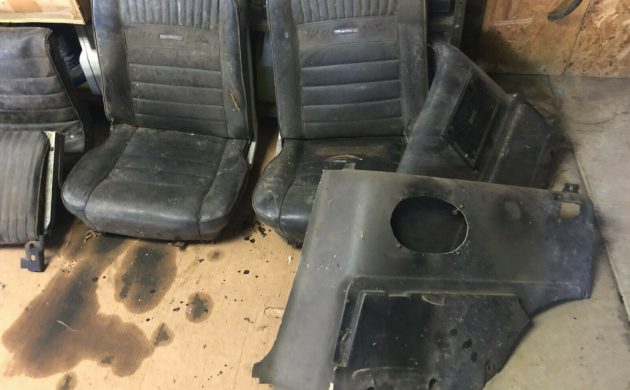 Mustang fastbacks from 1965-66 are sought after cars, even though a goodly number of them were built.  $30,000 looks to be an average figure in today's market. Do the optimists here see restoration potential (at big bucks) or do the pessimists win about by saying the car is too far gone to save? BTW, thanks to our reader Larry D for sending this find our way!