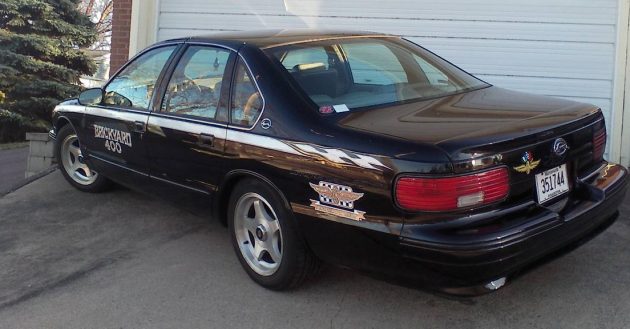 Over the years, racing events like the Indianapolis 500 and Daytona 500 have inspired numerous marketing opportunities, not the least of which is the creation of tribute cars to commemorate a brand's involvement as the official pace car leading the field. However, some of these spinoffs can fall flat, resulting in nothing more than window dressing on an otherwise stock car. This Brickyard edition Chevy Impala SS here on craigslist is a new one to me, so check it out and let us know if you remember seeing these when new.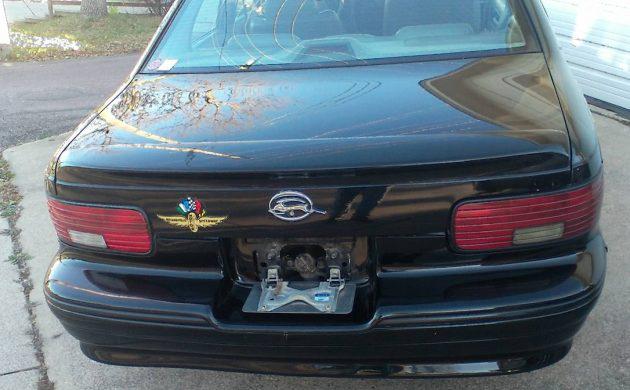 Now, I love the Impala SS. This is such a badass car in every respect, so let's forget about the Brickyard connection for a moment. The blacked out body, subtle trunk spoiler, five-point alloy wheels and fat rubber – the list goes on for ways the Impala SS was distinguished from its more ordinary siblings, but the best part was how unassuming it was. It didn't need a bunch of stickers to make it something special; hell, you'd be hard-pressed to find the SS badges if you didn't know where to look.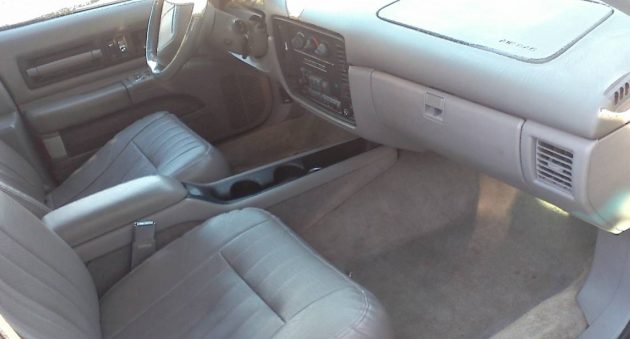 Of course, the best part of the package was the LT1 small-block V8 lifted from the Corvette, paired to a transmission that didn't exactly have the best reputation for durability. These special edition Impalas also benefitted from a limited-slip and a lowered suspension. Inside was pretty much standard GM fare for the era – acres of gray plastic, gray carpeting and gray leather. Fortunately, you were there for the performance of that retuned Corvette motor, not the interior luxuries. This odd Brickyard edition looks exactly the same inside as other Impala SSs.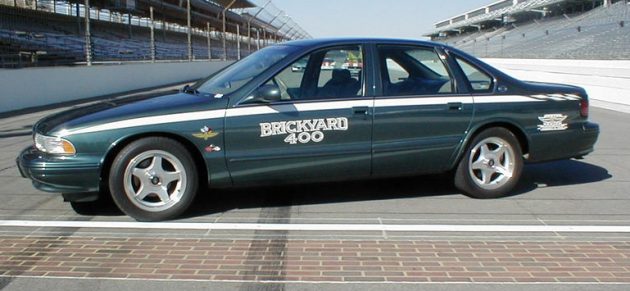 Now, here's what the actual pace car looked like from race day. Hunter green paint and some different stickers, but for the most part, a bone-stock SS. Which leads me to believe that the seller's car is merely an attempt to dress up a standard SS. Now, I'm happy to be proven wrong if Chevy actually rolled out a special edition Brickyard version nationwide, but if you're checking out the ad, just go for the SS and not the "special sauce".